About our project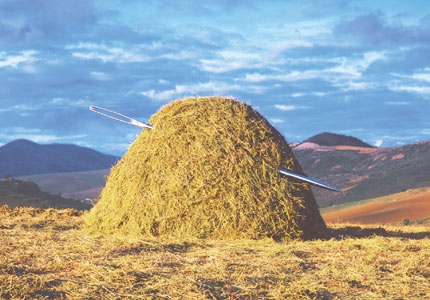 The problem we solve:
Cancers are often found too late. Our technology allows screening for many kinds of cancer from blood with one test rapidly and economically. It can be extended to test for other states such as other diseases or drug response.
About our solution:
We analyze many, many proteins--where drugs work--with advanced statistics to find predictive and diagnostic signal where others cannot. Too often there is not one biomarker that indicates disease. We don't assume there is one and begin with serum, a familiar and easily accessed sample. We then process the proteins into peptides, or pieces of protein, with unique technology that provides speed and reproducibility (these have been bottlenecks). Next we analyze those peptides by mass spectrometry (LCMS-based proteomics), resulting quantitative data on 10s of thousands of protein features. We analyze these data with the most advanced multidimensional analytical platform ever created to generate a _panel_ of biomarkers that allows distinction of, say, cancerous and healthy, in the absence a single biomarker. This was done by Jeff for colorectal cancer--now a commercialized test--using 11 biomarkers. We are extending more advanced techniques to other cancers.
Progress to date:
Our technology is ready; we only need money to process samples. We have access to pancreatic and lung cancer samples sufficient to make blood tests for those cancers.
There are three components to our solution: 1) sample prep, 2) analysis on mass spectrometers and 3) data analysis. Proteomics has traditionally been fraught with huge variation in sample prep, which technology from the CSHL spinout ProtiFi has solved. [That technology, S-Trap sample processing, is now being used by the clinical proteomics field.] Mass spectrometers have become very good and we have enhanced their abilities though custom control and monitoring software; we have multiple labs which can run samples. Finally, our data analysis pipeline is ready.
Our collaborators at NYU and MSKCC are very enthusiastic about our approach and have simply asked "who's going to pay for the mass spec time." In sum, we have everything ready (including precious samples) and need money to generate data either in house or through third-party vendors.
We add that this approach has been proven and is on the market for colorectal cancer. That test, the SimpliPro Colon blood test, was developed by team member Jeff Jones. Making these tests requires extraordinary ability in statistical analysis.
About Our Team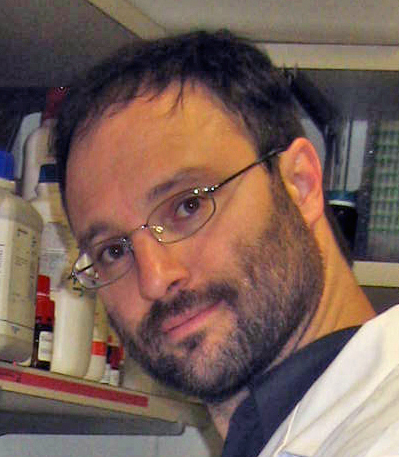 Creator:
John Wilson , PhD
Location:
New York
Education:
The Rockefeller University
Bio:
I am a problem solver who learned many tools of science to be able to generate those solutions. To solve problems, I've started and lead new teams/organizations/companies (NYC Bio or ProtiFi, our CSHL biotech spinout, e.g.); invented or made: new proteins (Tryp-N); new devices; new software; new chemistries; new systems; etc. Biotech in particular is a powerful way to solve some really huge issues such as diagnosis and treatment of disease.
Hospital Affiliation:
Cold Spring Harbor Laboratory
Title:
CEO
About Team Members
Jeff Jones
CSO, PhD
Biography: Jeff developed the world's only blood test for colorectal cancer, the SimpliPro Colon test. He Focuses on proteomics, statistics and systems biology to develop methods and characterize biological and clinical samples - in many cases he developed new analytical techniques. He is now applying edge machine learning to signal modeling and detection, developing algorithms to classify signal from noise in complex multi-omics data sets. He also dabble in predictive models using monte-carlo simulations.
LinkedIn: https://www.linkedin.com/in/jeff-jones-informatics

Darryl Pappin
VP, PhD
Biography: Darryl Pappin is a Professor at Cold Spring Harbor Laboratory where his lab develops chemical and computational methods for analysis of proteins and peptides typically via mass spectrometry. Darryl has developed search engines for mass spectrometry data that enable investigators to sift hundreds of thousands of experimental spectra at a time for database matches. He also seeks to reduce sample complexity via an approach termed chemical sorting to segregate classes molecule for specific analysis.

How We Help Patients
The biggest issue in cancer is early detection: if identified early enough, you can beat it. The problem has been that many cancers (and especially highly deadly ones such as pancreatic cancer) are detected too late. Our technology at its heart provides this early detection and will save lives. In essence, our approach is a screen distilling multivariate molecular-level detail into answers like "This person is highly likely to have cancer even though they aren't currently presenting. They need immediate further medical analysis." Once the statistical analysis is understood, we can screen for more than one cancer from the same sample. We anticipate it will save both lives and money.
How We Help Physicians
Our technology assists providers first and foremost by allowing them to provide better care through earlier detection (especially of diseases like cancer) and, when applied to drug responder/non-responder status, by assisting them to give patients efficacious medications that will not cause adverse reactions. As, or even more importantly, our technology distills extraordinarily rich molecular-level details into meaning that aids physicians in care, in selection and use of both diagnostics and drugs. Our goal is to translate these data into better patient care.
How We Help Hospitals
Our technology benefits hospitals by increasing their success rate at detection of cancer. More people will come to hospitals using our technology. Our technology further assists by providing useful, understandable information to drive decisions in treatment and testing. We are a perfect partner for the pathology and diagnostic divisions of hospitals.
How We Help Partners
We are currently being approached by multiple big pharma companies as our technology can distinguis drug respondres from nonresponders which significantly increases the chances of FDA drug approval; these are perfect partners.
Overall, drugs with a companion diagnostic have a 3x better chance of FDA approval. However, like for cancer, there is typically no one biomarker that distinguises response (including adverse event) from positive outcomes. Our proprietary approach and especially our data analysis allows that distinction. Our approach also allows salvage of a failed drug trial by identification and segregation of the responding population.
Challenge Mission
Market Size
For cancer detection assays, the market sizes will be a function of the frequency of that cancer. Likewise, for drug responder assays, the market size will track closely with the rate of prescription. However, after we have developed multiple tests for multiple cancers, as one sample can then be used to screen for many cancers, we anticipate very wide adoption.
Our initial goal is to have the capacity to serve 20,000 proteomic profiles per year - achievable with a single analytical LCMS and workflow. That throughput has the ability to serve for approximately 70 pilot discovery projects balanced at 50:50 (150 samples per cohort) for a binary state predictor. Alternatively, approximately 12 medium sized clinical trials could be supported.
Projected 3 Year Growth
We plan to triple our total capacity every year (1, 3, 9), such that by year three we will have the approximate annual throughput of 180,000 samples. Accordingly, by end of year 3 we anticipate having sampled and analyzed nearly 250,000 proteomes, all mineable through our Knowledgebase. Our ultimate goal of sampling a million individuals will be within sight by end of year three.
How We Will Make Money
We plan to make money by selling access to the Platform in support of clinical trials for responder verses non-responder, researchers looking to develop testable hypotheses, or pharmaceutical companies looking to develop companion diagnostics. Access to the Platform will likely follow a COGS plus margin model on a per-sample basis. In addition, we plan to sell access to the Knowledgebase for commercial and non-commercial data mining applications via a subscription based model.
About our Competition
At the moment genomics (e.i. 23AndMe, Pathway Genomics) profiling represents the only standardized platform for clinical companion testing knowledgebase mining. Given that our proposal is to enter this space in a tangential field, we feel there is limited competition if not the inverse of complementing the genomics space.
Progress with Customers to date