About our project
The problem we solve:
The biggest challenge in healthcare are data silos. The first silo is that manufacturers are not directly connected to their downstream trading partners and the patients using their medications. The second silo is that the patient is not directly connected to the rest of the healthcare system (providers, insurers, pharmacies, etc). The result is that patient care is not optimized and all of the tools to facilitate that care are not being leveraged due to a lack of communication. By removing these silos and integrating technologies such as Blockchain, Internet of Medical Things, and Machine Learning, patient outcomes can be improved and healthcare cost decreased.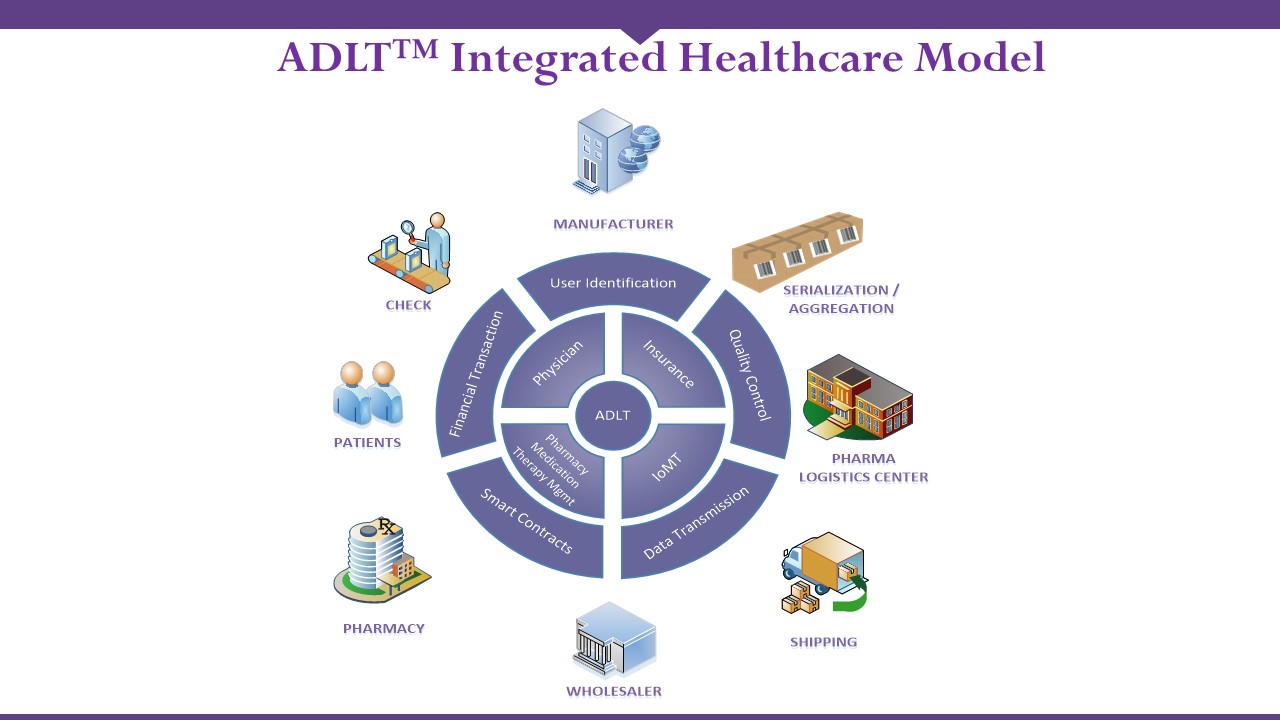 About our solution:
Our ADLT™ Blockchain platform severs as the bridge to integrate these technologies and bring these groups together. By interconnecting pharmacies and patients to manufacturers, more efficient recalls can be conducted, counterfeit medications detected, phase IV marketing studies and outcomes can be proactively gathered, the latest patient education material and consultative resources can be made available, and life threatening adverse drug reactions detected. When the patient is then connected to the rest of the healthcare system, their providers can optimize care, detect non-adherence to medications and treatment plans, gain access to the latest in evidence based medicine, meet the various quality measures, and achieve positive outcomes at a lower cost. Additionally, our BlockRx utility token serves as a way to incentivize and reward adherence as well as an additional source of revenue for trade partners.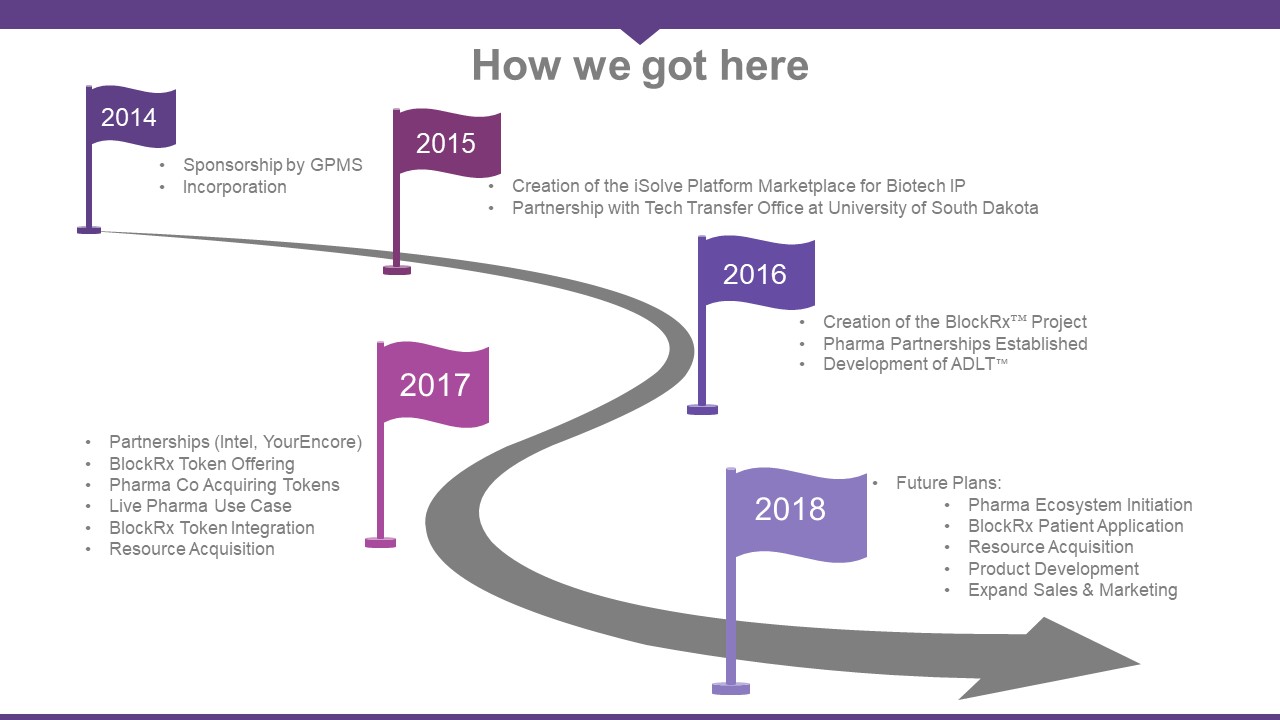 Progress to date:
We have a four phase plan to leverage our ADLT™ Blockchain platform to breakdown these data silos and ensure a safe and effective medication supply.
Phase I: Focus on Supply Chain to meet DSCSA requirements
Phase II: Interconnecting the Healthcare System by bridging the various EHR systems providers utilize. Pilot an EHR platform that has a Blockchain backbone which will be lower cost and have greater functionality then existing platforms. The EHR should help providers and they should not feel like they are "feeding the machine."
Phase III: Adding IoMT and Machine Learning to improve Adherence and Quality of care while decreasing healthcare cost.
Phase IV: Integrate Insurance Companies, their data and resources.
Currently, we are doing live Proof of Concepts for Phase I with several major pharma companies, wholesalers, and a healthsystem. We are in discussions with an innovative health insurance company that handles self-funded plans to begin Phase II/IV. Phase III will is TBD.
We have strategic partnerships with Intel, YourEncore, Myndar and garnered international interest in our platform from biopharma, investors, and patients.
About Our Team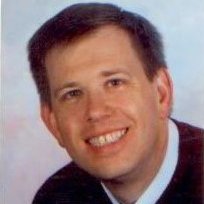 Creator:
Darryl Glover
Location:
Pennsylvania
Bio:
Darryl G. Glover, Pharm.D, MBA is a Principal and Chief Clinical Officer (CCO) of iSolve. As CCO, Darryl creates the connections between the advantages of Advanced Digital Ledger Technology™ and the needs of the Biopharma, Life Sciences, and Healthcare Industries. He has been a front line provider, manager, and worked internationally in marketing and served as a COO and CEO for a company focused on providing purification media to the biopharma industry. During his 25+ year career, he has co-founded and served as COO for two tech startups focused on healthcare and general recruiting. Darryl has authored or co-authored 10 publications and published a children's book. He has an MBA from the University of Chicago Booth School of Business, Pharm.D from the University of the Pacific, and a BA in Biology from the University of California at Berkeley.
Title:
Chief Clinical Officer
Advanced Degree(s):
BA, Pharm, D, MBA
About Team Members
Kasia Piskorska
Chief Financial Officer, MSM
Biography: Kasia Piskorska is an IT Portfolio Manager with 10 years of experience in implementing Solutions for Integration and Financial Compliance for Pharma, Finance, and Technology Operations. My role has been supporting and advising companies with solutions that involve Integration, Emerging Technologies, Analytics & Portfolio Management. In my current position, my responsibility is to manage our IT Solutions and Strategies for our Blockchain Integration platform. In addition to my role as Principal, I am responsible for Financial Reporting, Strategic Partnerships, as well as, developing new channels of revenue for supporting iSolve & the Biopharma Industry with our Blockchain Integration Platform for the Drug Supply Chain. She has an MSM from Gwynedd Mercy University in Finance, Economics, and Management
Title: Chief Financial Officer
Advanced Degree(s): MSM
LinkedIn: https://www.linkedin.com/in/kasia-piskorska-92ab5311/

Gordon Tampol
Chief Executive Officer, BA
Biography: Gordon Tampol is a serial entrepreneur with 20 years experience managing Pharma, Finance and Technology Initiatives for Fortune 500 Companies providing Innovation and ROI. As a Technology Manager, his primary focus is to provide enterprise class solutions and support to our client base with strategies that provide visibility and transparency across organizations. In addition to client based solutions, he is responsible for directing and supporting our company's vision through various channels to enhance a collaborative approach to technology. He has a focus on solutions for Emerging Technologies for PPM, Clinical Trials and Blockchain. He has a BA from the University of Buffalo in Economics and Certificates from NYU in Java and Object Oriented Development.
Title: Chief Executive Officer
Advanced Degree(s): BA
LinkedIn: https://www.linkedin.com/in/gordon-tampol-02a8351/

Carlos Sanchez
Chief Technology Officer, Certified Bitcoin Professional
Biography: Carlos Sanchez is a US Navy veteran and expert in Electronic Warfare and Cryptography with over 25+ years of experience. He is a serial entrepreneur having founded Maplewood Fitness Boot Camps and creator of SneakGeekZ Youtube personality. He is an active contributor to BitcoinEZ.com and Sneakertherapy.com. He was the 2010 US Chamber of Commerce "Free Enterprise Entrepreneur" and is a Certified Bitcoin Professional. In addition to his role at iSolve, he consults globally and educates organizations on Bitcoin, Blockchain and cryptocurrency technologies and solutions. Hi core focus is facilitating the adoption of Blockchain technologies in the area of fintech, autonomous organizations, smart contracts and decentralized markets.
Title: Chief Technology Officer
Advanced Degree(s): Certified Bitcoin Professional
LinkedIn: https://www.linkedin.com/in/carlossjsanchezjr/

How We Help Patients
Patients will benefit in three ways. The portability of their medical records will ensure proper care no matter where they are and give all providers a chance to monitor their adherence to treatment plans and medications. It will provide a way for patients to receive educational materials in a format that meets their needs and allow them to review them and ask questions when they have time. Lastly, we envision leveraging an incentive program where patients will receive BlockRx Tokens for achieving their goals, reviewing educational material, and providing data back to the BioPharma Industry. These tokens can then be used to decrease their personal cost of care by meeting copay and insurance deductibles along with purchasing OTC medications.
How We Help Physicians
The main benefit for providers is having access to all of a patient's medical information at their fingertips. Additionally, they will have real-time access to other healthcare and adherence data which will help them refine treatment plans and improve outcomes. Lastly, by working with a more physician oriented EHR system, they will have access to the latest in Evidence Based Medicine, assistance in completing prior authorizations, and fulfilling various quality measures.
How We Help Hospitals
The main benefit to hospitals is ready access to patient data. They will be able to see the latest chart notes, vitals, labs, and medication refill history and adherence. They will in time also have access to the latest in Evidence Based Medicine to facilitate care and better insight into the myriad of insurance plans and an easier time meeting all of the various quality measures.
How We Help Partners
The benefits to partners are as follows:
An organization can easily and cost effectively build bridges between (interconnect) systems, either internally or externally, that do not readily communicate with each other to share patient data.
An organization has access to an immutable, auditable, and traceable record of their patient's data (data provenance) which can lower cost and give better visibility into the use of their products and services.
Challenge Mission
Market Size
The global BioPharma Industry is valued at 1 trillion and the supply chain component alone is valued at 20 billion. The global Healthcare Industry is valued at 8.7 trillion and conservatively our target market is valued at 174 billion.
Projected 3 Year Growth
in three years, we anticipate that our solution will be actively used in BioPharma, Healthcare, and the Insurance Industries. Due to DSCSA regulations, we anticipate at least 25% penetration into BioPharma, and 3-5% in both Healthcare and the insurance indsutry. Our very conservative revenue projection is that we will exceed $20M annually by year 3.
How We Will Make Money
Our company has 4 revenue streams:
•Consulting/Discovery
•Product Design, Development and Deployment
•Maintenance Contracts
•BlockRx Utility Token Acquisition by Clients
About our Competition
•Large Organizations: IBM, Intel, Microsoft, JP Morgan
•Other Pureplay Blockchain Providers: Chronicled/MediLedger, GEM, Arc-Net, DokChain
•Traditional Market Players: Tracelink and other Supply Chain Software Providers, IMS Health, EHR vendors (Epic, Allscripts)
Progress with Customers to date
We are currently working with several major biopharma companies, wholesalers, and a healthsystem on a proof of concept. We are in the process of working with an innovative insurance company that works exclusively with self-insured companies to set up an interoperability proof of concept for later this year.
New Orleans and Our Company
Our plan is expand the use of our ADLT™ platform to organizations globally. We would be excited to help New Orleans become the national leader in applying the Blockchain to improve patient care and create a truly functional interoperable system. Based on this achievement and local support, we would strongly consider making New Orleans the global hub for the maintenance, improvement, and distribution of our healthcare solution. There would be not greater sales tool then to have global healthcare clients come to New Orleans to see how the solution works in real world settings and the positive impact it has had on patient care.