About our project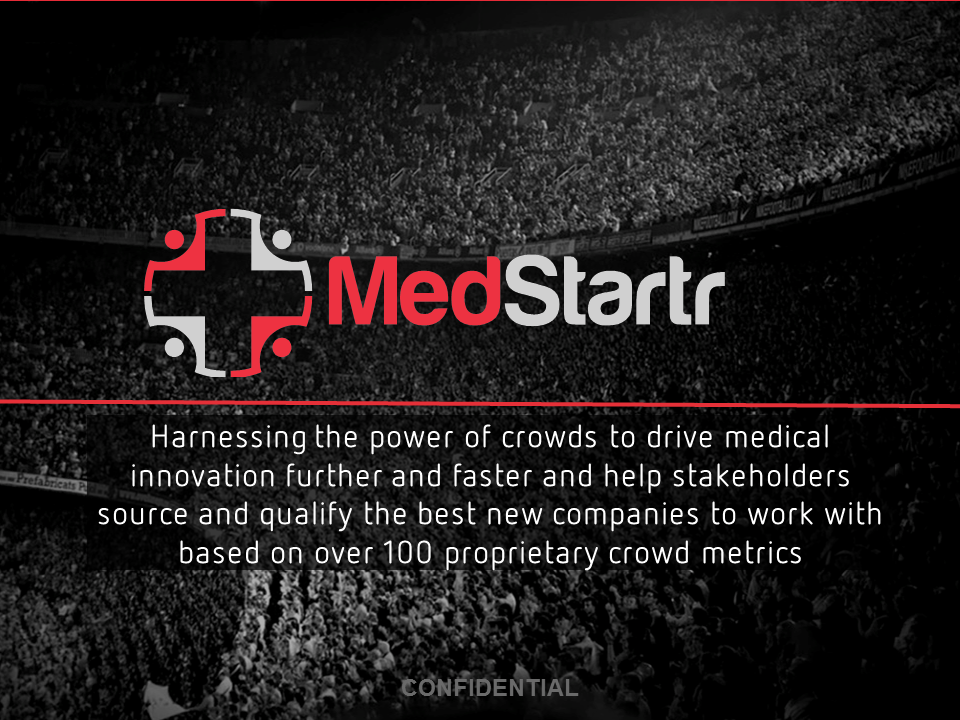 The problem we solve:
We need more medical breakthroughs but innovation in healthcare is tough. Patients, Doctors, Nurses, and care providers want to get and give better care, but they have no say in what innovations get funded. Similarly, partners and investors want to work with the best new ideas, but investing in healthcare is inherently risky. This makes it particularly difficult to innovate in healthcare.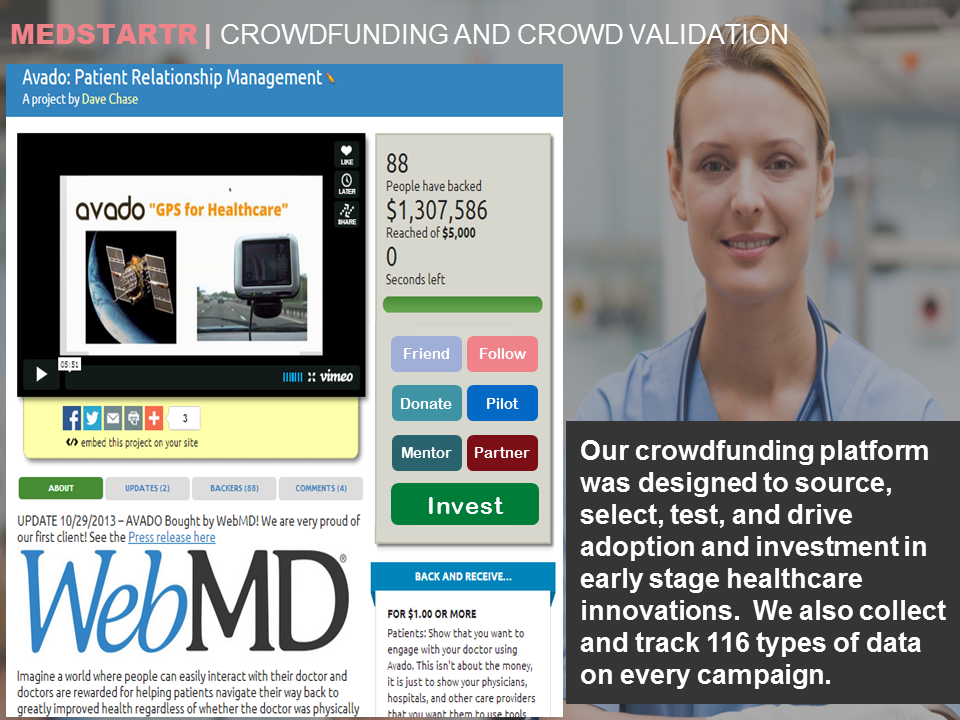 About our solution:
MedStartr helps bridge the gap in healthcare by allowing new ideas to get found by millions of patients and providers that care about getting and giving better care. This provides market validation that hospitals and partners can utilize to help them see which ideas are best so they know which ideas to pilot and partner with. Ultimately, investors watch what happens and invest in or partners acquire companies that do well on the platform and events we have run for the last four years. Now, we are scaling up and starting our own fund to invest in the best.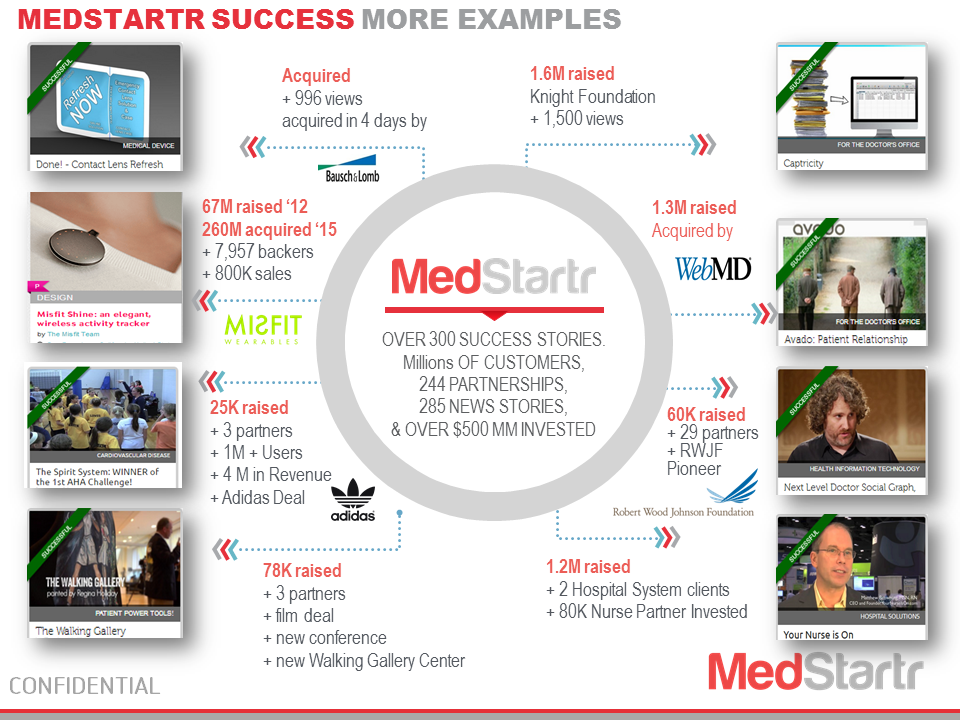 Progress to date:
We have helped hundreds of new ideas get to market faster and get funded, changing healthcare. In 2013 we started using crowd challenges to help our partners find the best companies as well. In 2015 we did our first MedStartr Momentum conference and put 16 companies on stage. In 2016 we are opening our accelerator fund to invest in companies that do well on the platform. We have had millions of site visits and helped millions get new ideas into their care and are very happy with our progress so far.
About Our Team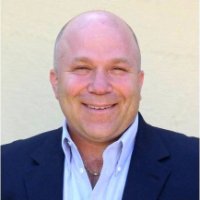 Creator:
Alex Fair , MS, Pathology
Location:
New York
Bio:
While working on his Ph.D. in Pathology at the Medical College of Wisconsin, Alex took a break to found his first health tech startup. That first company was bought by a company that had just gone public and he has never looked back, starting new companies and running them ever since. He still wants to cure cancer and fix healthcare, but now he does so by enabling hundreds of new companies to get to market faster and more reliably. He has also served as adviser or mentor to over 120 startups.
Title:
CEO
Twitter:
alexbfair
LinkedIn:
http://linkedin.com/alexfair
Innovation Details
Intellectual Property Summary
Our Platform and crowdmetrics capture and analyze data unavailable to any other investment fund on early stage startups. Our unique Crowd Challenges, coupled with our reach, crowd, network, platforms, software, and massive engaged mentor network provide a highly efficient way to source, select, grow, and exit early stage companies in healthcare. Rather than guard this IP, we build platforms for other investors and stakeholders at cost with the caveat that we also want the data and to co-invest.
Patent Link
Not Applicable
Clinical Information
We check the clinical basis of every project we approve. Alex Fair, Theresa Merrill and our panel of experts go deep on the projects and make sure that no snake oil is allowed to be sold through our platforms. The best way to get your project rejected is with a false claim. Try it, see what happens. Theresa loves finding that one study that indicates that your idea is dangerous - if it is out there, she will find it!
Regulatory Status
We work with the FDA as needed and help our clients stay within FDA guidelines for pre-marketing of new ideas in healthcare. We also help populate clinical trials faster and far less expensively than traditional methods. We actually were being shut down by our payment processing vendor back in 2013 because we were enabling sales for unapproved medical devices. So we called our friends at the FDA who asked our payment "pals" to stop trying to do their job. And we all lived happily ever after.
How we will use the funds raised
While this site seriously kicks ass compared to versions 1.0 (crowd funding) and 2.0 (crowd challenges), there is so much more we are planning on doing: 1. Helping 1,000 medical and healthcare innovations per year get out to market faster 2. Helping over a billion dollars in business and capital be applied to the best new ideas 3. Helping grow 400 Healthcare Innovation Ecosystems around the world with Community Building and Event management tools built into the platform (did you know that MedStartr grew out of the world's largest such group - see MedStartr.nyc) 4. Run a Crowd Challenge every month co-sponsored by partners and investors in healthcare innovation 5. Televise this revolution every week into millions of homes by broadcasting the best Damn healthcare innovation crowd conferences and events 6. To return over 200% IRR for our investors in Fund I and raise Fund II to take advantage of the pro rata rites Fund I earns for being so dang early and right
Thank You
We are proud to have been able to have helped so many early stage companies and organizations do so much good but we NEVER would have been able to do anything without YOUR support. There are far too many to name, but we would like to thank Regina Holiday, Kim Whittmore, ePatient Dave, Susannah Fox, Fred Trotter; Eugene Borukovich, Craig Lipset, Todd Park, Craig DeLarge, Anthony Manson, Jeff Blackman, Cheryl Pegus, Lisa Kennedy, Meg Barron, Dan Gandor, Mimi Rosenfeld, Matthew Browning, Donna Cusano, Sarah Krug, John Wilson, and thousands more for their support. We are nothing without you. Thank you. Yours Truly, Alex, Anthony, Tom, Theresa, Stephanie, Jordan, Gautam, Sathish, Kuppu, Mimi, Kat, Mike and the gang
Comments
Login to post your comment!
Click here to Login