About our project
The problem we solve: Laboratory Equipment hasn't had a major technological advancement since the early 1990's. This results in bulky third-party monitoring devices and paper temperature logs.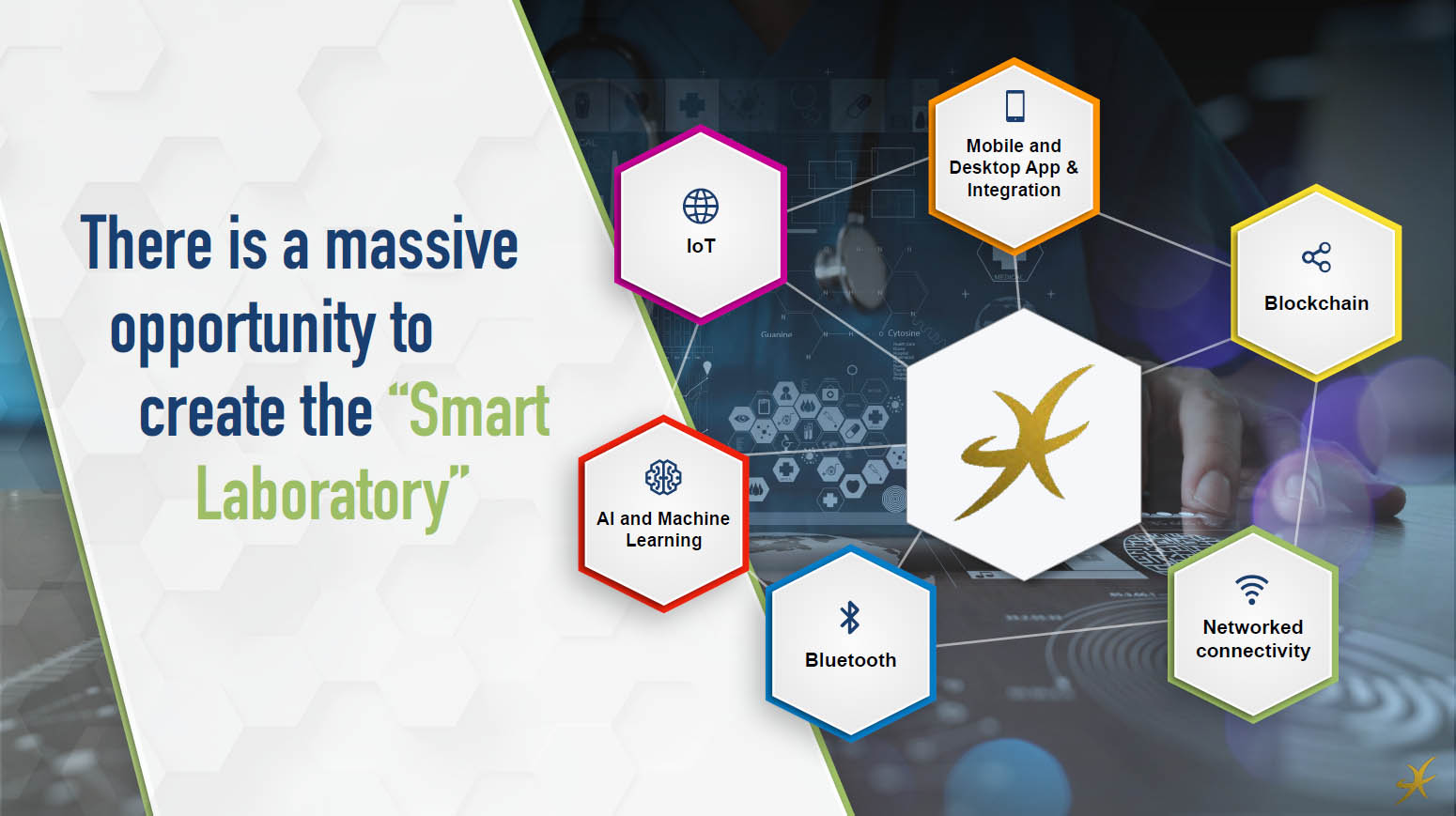 About our solution: We manufacture the worlds only modular equipment so scientists can add/expand/replace components and features with plug-and-play capabilities. Our equipment utilizes the latest technologies, such as our desktop and mobile applications for real-time analytics and device control. Our patented health monitoring system gives laboratory managers predictive failure analysis. Coupled with our plug-and-play feature, devices repair in seconds.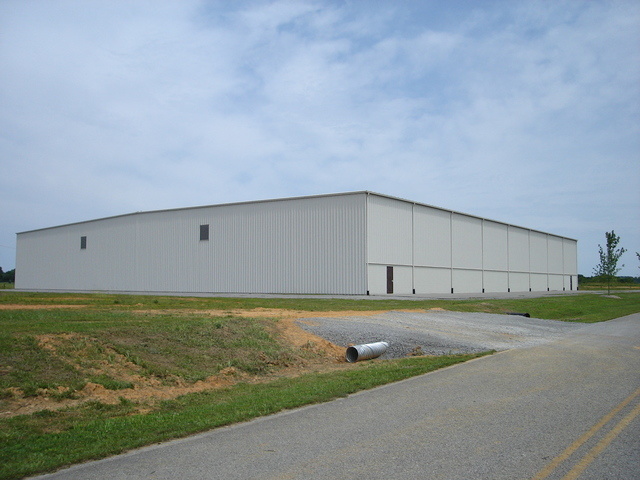 Progress to date:
We have a Distribution Contract with a Vetted Master Trade Distributor worth $1.4M
A Lease to Own agreement with the City of Greensburg for a 40k sq.ft building on 20 acres, and an additional 40k sq.ft graded neighboring lot for expansion.
We patented the concept of modularity and IoT for the laboratory equipment market.
About Our Team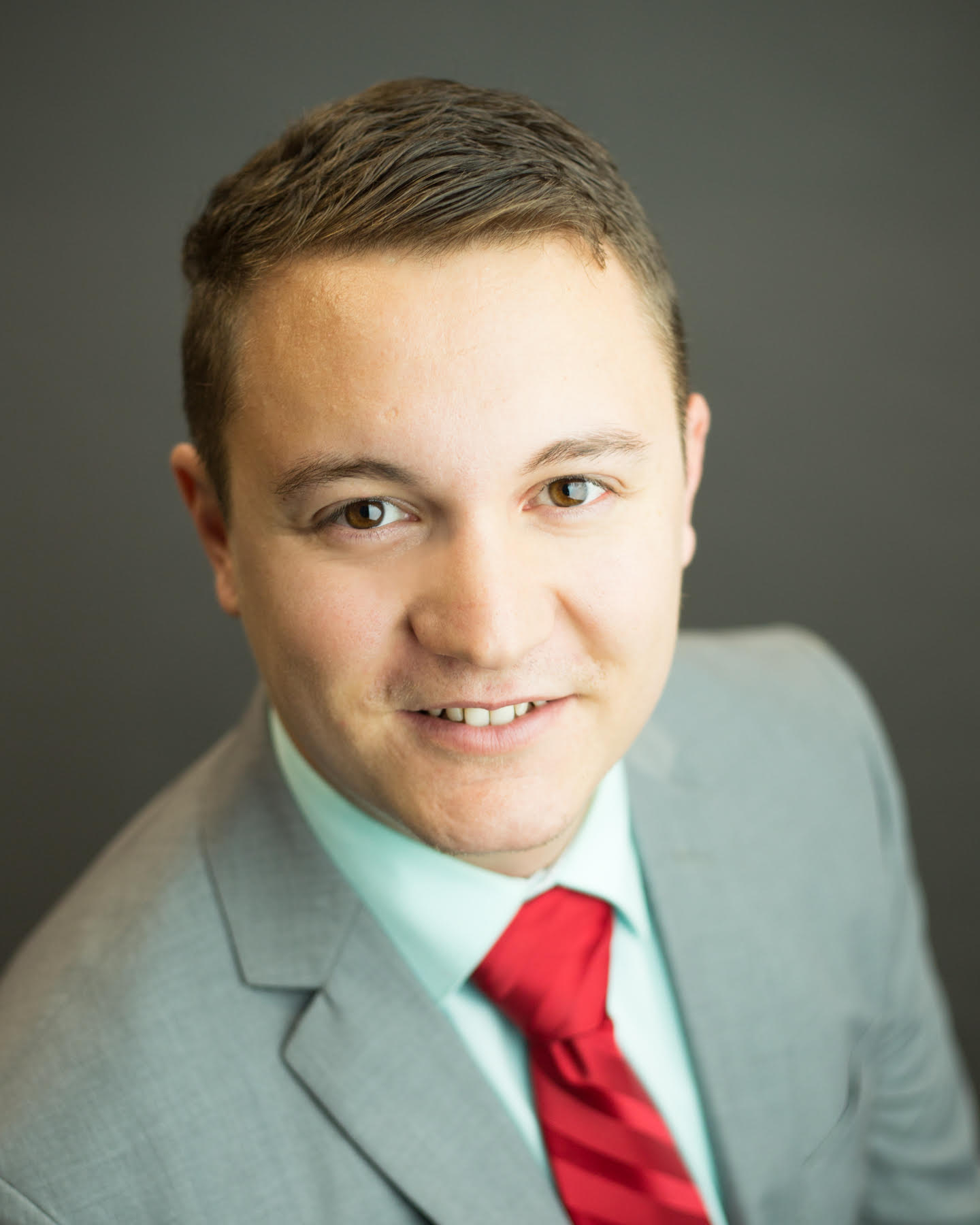 Creator: Aaron Hardin
Location: California
Bio: Aaron J. Hardin obtained his Degree from Eastern Kentucky University in Biology with concentrations in Microbiology, Physics, and Chemistry. After serving in the US Army as a metal fabrication expert and leading his platoon of 120 through advanced individual training and movement operations, he entered his family business as an engineer for the life sciences. His entrepreneurial drive and ability to lead a team quickly resulted in transitioning from his family business to the formation of Hardin Scientific, Inc. and recognition by the Temecula Economic Development Coalition as one of the most innovative companies in the Valley. Recognized as an industry expert in life-science equipment, automation, and Artificial Intelligence; Aaron presented on TEDx Temecula 2017 on the application of technology to bridge the life-science and healthcare gap. Aaron currently resides in Temecula California with his wife, son, and two dogs.
Hospital Affiliation: Diagnostics Equipment Supplier
Title: CEO
How We Help Patients
Imagine if the pipeline for all drug, medical, and treatment research shut down.
No new treatment options for cancer, no new Alzheimer's or ALS treatment options, what we have is all there will ever be.
"The pharmaceutical discovery pipeline will shut down in 8 years if we don't do something"
Scary thought! But the truth is, that is what will happen in 8 years if we don't do something. Eroom's Law is an observation that the cost to bring new drugs and treatments to market increases every year. In 8 years it will be more expensive to discover new drugs then we can afford as consumers. Unless pharmaceutical takes a charitable pivot with their business model, it will be cost prohibitive to develop new drugs and treatments.
"Pharmaceutical and Medical Companies aren't into loosing money"
On the forefront of technological advancement, Hardin Scientific, Inc. provides the highest quality tools and materials for exponential discovery and collaboration of the greatest minds. The only way to combat Eroom's Law is with Moor's Law and interlaboratory collaboration. We give scientists the tools necessary to increase the rate of their discovery, minimize expenses, and bring new drugs and treatments to market faster.
It is our mission to empower scientists to discover, but we need your help to get the tools to them. With your help, we can reverse Eroom's Law, and medicine can help us all.
How We Help Hospitals
We project ROI in ~2 years for regulated labs.
Because our equipment utilizes plug-and-play modules with patented health monitoring, avoiding equipment downtime.
Annual, Bi-annual, and Monthly calibration of up to 50 units can be performed with the rental of One Calibration puck. Throw the puck in and come back in 10-15 minutes. This feature alone is expected to save you up to ~$5000 on basic models, not to mention reduced downtime.
We are currently testing the ergonomics and temperature regulation of triple-stacked units, further maximizing the usability space of the equipment.
Customize your reports and notifications, with digital logs. Single click audit feature generates a detailed printable PDF of your equipment logs and histories, eliminating the need for rooms full of binders. Furthermore, the asset becomes the asset manager when you put in scheduled calibration and maintenance reminders or uncertainty thresholds.
On the forefront of technological advancement, Hardin Scientific, Inc. provides the highest quality tools and materials for exponential discovery and collaboration of the greatest minds. We have a long road ahead of us to establish the smart, efficient, and clean lab for the medical community. This is why we need your help. With your support, we can begin putting the necessary 21st-century equipment with the latest technology into the diagnostics laboratories and hospitals across the country.
How We Help Partners
We solve your Problems
It always helps to have someone you can rely on to solve your problems. Especially when those problems can save millions in unnecessary expenses. We are taking on a huge mission to bring IoT to laboratory equipment, and we need partners experiencing the pain points first hand to usher us toward the equipment that gives you the greatest frustrations.
Let's solve Problems together
We are also looking for partners that can help our end users navigate the difficulties of compliance. We expect to have the equipment data export into the file formats and fields eliminating the double and triple entry of governing bodies.
Challenge Mission
Key Milestones Achieved and Planned
With our alpha prototype, we were able to hold gas concentrations and temperature with 10x the accuracy of the comparable equipment. With the next pilot launching within the next 3 months, we will be testing 8 units for accuracy and precision over time, with ergonomic studies and ease of use.
Our current time in motion studies for assembly of the sub-assemblies and final assemblies indicate we should be able to fully assemble 2 units a week with a 6 man team. Our next milestone is to fully assemble and test the 8 units needed for the beta test by the end of January.
The following inflection point will be the ISO17025, ISO9001, CE, and UL certifications needed before shipping product. This process is expected to take 6 weeks post-funding.
The final milestone is to presell >150 T3-i7 units enabling HSI substantial enough buying power to meet projected COGS.
This addresses the top three risks of our company and business model:
Can we build our products
Will it perform to industry specifications
Will people buy it, validating the market
Our Competitive Advantages
Many of the competitive products in our industry are developed as afterthoughts by companies in "similar" verticals. For example, a thermodynamic company manufactures heat exchanges and builds an incubator as a potential product. HSI is focused on not just creating a better 'mousetrap', we reinvent every aspect of the 'mousetrap'.
By addressing every aspect of a product as another potential for improvement we create a premium product that, while representing the origin, is entirely different than comparable products.
Let's break it down:
We implement the greatest insulators such as our Ceramic-Gel jacket
We utilize chemical resistant carbon fiber composites in the external surfaces to endure the harshest cleaning protocols
The stainless interior is top grade with the perfect balance of copper for an easy to clean antimicrobial finish
Instead of minimal microchips, we put a full computer and 7" capacitive touchscreen tablet like power and functionality.
We made the expensive parts durable so they don't need to be replaced every 7-10 years
Finally, our modular construction and over-the-air updates mean your equipment is always up to date and capable of performing the functions you need without expensive replacements.
Barriers to Entry
We have 20 claims filed with the USPTO on our technology, concepts, and future products we will be bringing to market soon. Competitors will need to invent around our IP landscape or License our IP to compete. While the former is not impossible, we covered the most cost-effective methods of bringing our technology to market and anticipate a barrier to entry of 4 years at which time our encryption and platform will make it more cost prohibitive to adopt competitive products.
As a followup to the IP and further emphasizing the later observation; our equipment utilizes SaaS and Subscriptions models for the modules and mechanical components. It will be difficult for large companies relying on planned obsolescence of large transactions and service solutions to transition to our business model without establishing a partnership or acquiring HSI.
Traction, Funding and Partners
HSI has partnered with a Vetted Industry Trade Distributor who anticipates the sale of 200 units in 2018. We have multiple inquiries in India for distribution partners and a potential leasing opportunity from the east coast in the US.
We have 15,000 potential customers, of those we have narrowed the scope to 10% of those for our initial outreach. We have ~50 personal connections within the San Diego area, of which 10% have expressed a large interest in the T3-i7 and eagerly await our launch.
Up to this point, the Founder and CEO invested $60,000 into the early development and establishment of the company. HSI just closed a Friends & Family round of $55k with the sole purpose of raising a Seed round from Angels and Early Stage VCs.