About our project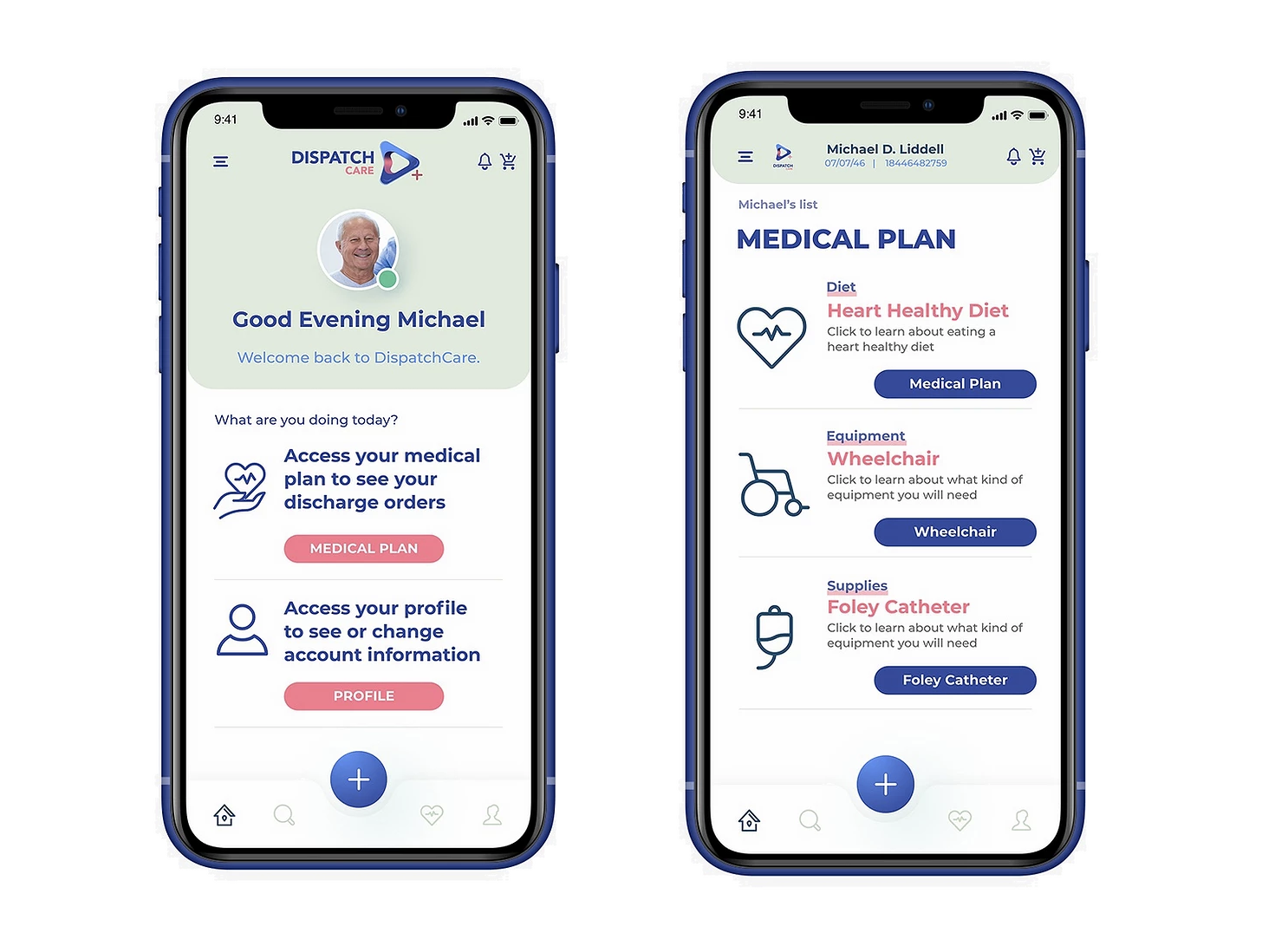 The problem we solve: Currently, there are 4 Million unnecessary hospital visits per year and about 2,545 hospitals are facing readmission penalties this year. It is estimated that these penalties will cost hospitals over $43.2 billion. Improper nutritional support is a key driver for costly readmissions. Patients are expected to leave the hospital after a lengthy stay or procedure and go to the grocery store to purchase diet specific foods. When they arrive at the store, they often forget what items fall within their dietary restrictions or are forced to leave due to pain or exhaustion.
About our solution: DispatchCare is a HIPAA compliant store that connects to each patient's electronic health record and automatically filters products based on their doctor's orders. DispatchCare gives patients the peace of mind to be able to order the nutritional items they need to recover from the comfort of their own home. DispatchCare offers a cost-effective, in-home option for medical groups to improve surgical outcomes for their patients without needing to hire additional staff.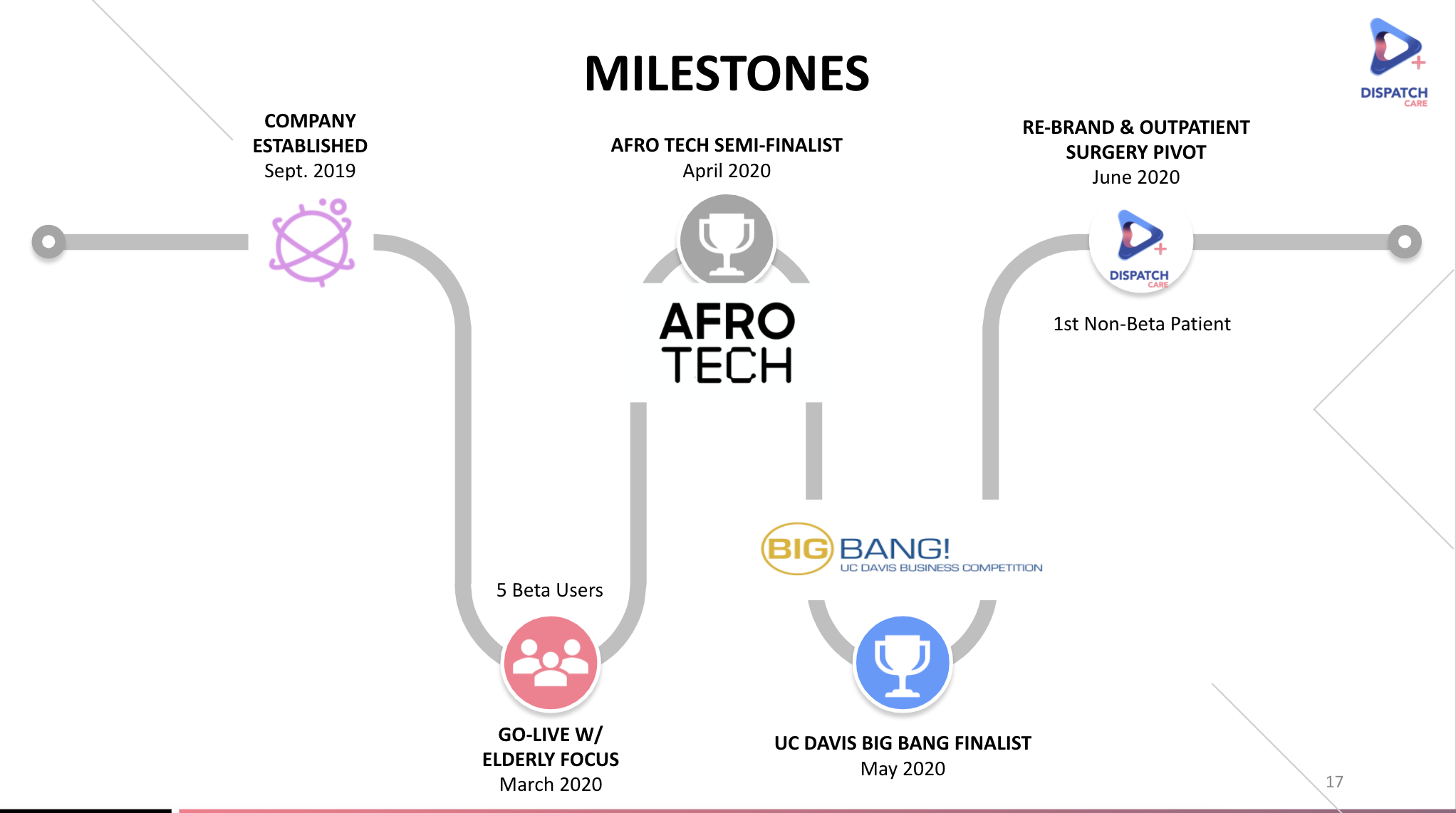 Progress to date:
We have begun to connect with health systems and have potentially began a mock trial of our app and how it works. Below is a timeline of competitions we have competed in to bring in more money.
November 2020 - MVP Complete; AfroTech 2020 Semi-Finals; Big Bang 2020 - Finals; Comstock's Magazine Summer 2020 - Startup of the Month
About Our Team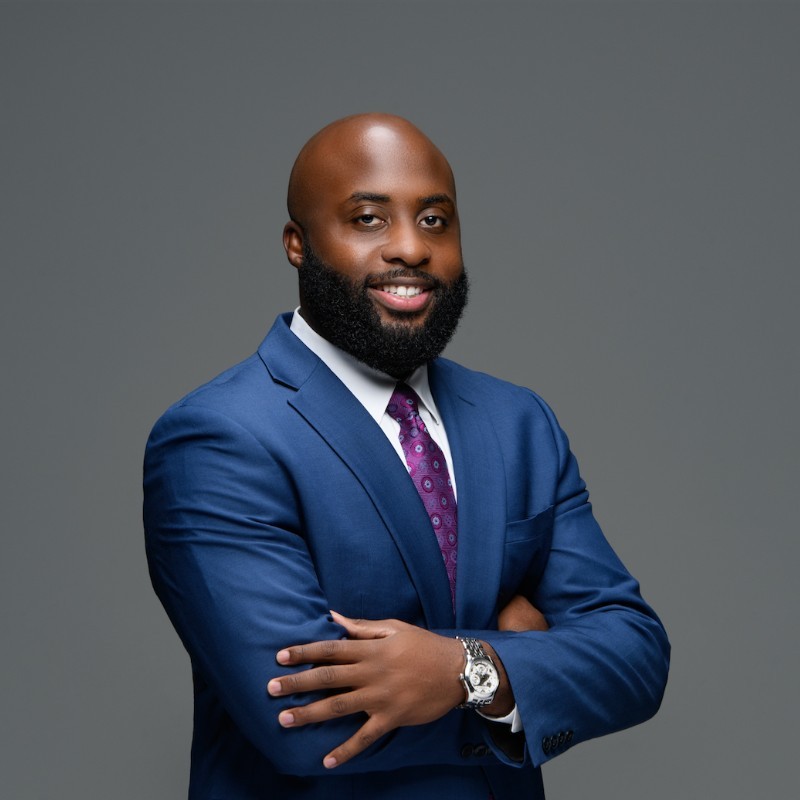 Creator: Kwamane Liddell
Location: California
Education: Saint Louis University
Bio: Kwamane Liddell has helped save lives in Chicago, St. Louis, and Southern Illinois and is an award-winning scholar and healthcare leader. After dropping out of college in 2010, he began his journey in healthcare as a housekeeper at Loyola University Medical Center. He loved the patient interactions and quickly knew that healthcare was the right industry for him. To learn more about healthcare, he waited near the cafeteria every day and asked to sit with anyone who was willing to share their stories. Those conversations led him to nursing school where he quickly advanced through the ranks. Some of his achievements include the St. Louis Business Journal 30 under 30, simultaneously winning national academic awards from three of the largest healthcare leadership organizations at once ACHE, NAHSE, CAHME , and his current role as Director of Business Operations at Dignity Health's Mercy San Juan Medical Center.
Hospital Affiliation: Alameda Health System
Title: CEO
Advanced Degree(s): BSN, MHA, JD
About Team Members
Clare Hostetler-Tang
Director of Strategy and Marketing, BS, MHA
Biography: Clare Tang holds degrees in community health and health administrations that offer her a unique view of combining business strategy with population health and preventive care. Clare sought out impressive opportunities working for world-renowned and leading organizations for research, medicine, and health policy. As an undergrad, she obtained a semester-long internship with the World Health Organization in Geneva Switzerland where she worked on tobacco-free initiatives. Clare spearheaded the World No Tobacco Day Campaign for 2017 alongside her preceptor and Mentor. As a graduate student at Saint Louis University, Clare landed an internship with the Massachusetts General Hospital in Boston working on industry-leading projects for diversity and inclusion as well as physician and workforce development. In addition to her healthcare experience, Clare proved herself to be competitive and educated in the field having won two academic awards from ACHE and NAHSE as a first-year graduate student.
Title: Director of Strategy and Marketing
Advanced Degree(s): BS, MHA
LinkedIn: https://www.linkedin.com/in/clare-tang1/

Allyssa Stevens
Director of Digital Transformation , BA, MHA
Biography: Allyssa Stevens is an early careerist, who brings a breadth of experience in business development, marketing, operations, and implementing remote monitoring initiatives. With degrees in political science, social and behavioral science, and health administration, Allyssa offers a unique skill set rooted in a "patient's first" approach to furthering business initiatives. She is a David A. Winston Health Policy Scholar, a Field Placement Awardee from the Midwest Public Health Training Center, as well as a Graduate Fellowship Honoree from Alpha Lambda Delta. She is also a two-time finalist for the Cleveland Clinic Annual Case Competition where she utilized her healthcare experience to develop a proposal to expand Cleveland Clinic's geographic footprint in the telemedicine and healthcare insurance space.
Title: Director of Digital Transformation
Advanced Degree(s): BA, MHA
LinkedIn: https://www.linkedin.com/in/allyssastevens/

How We Help Patients
DispatchCare is designed to help post-surgical patients navigate discharge orders and heal properly at home through eliminating barriers to basic medical equipment, first aid, and proper nutrition. What makes DispatchCare stand out from competitors is that we can work with patients from pre to post-op.
How We Help Physicians
There are currently 6,146 hospitals in the US and 230,187 medical groups. With massive consolidation in the industry, we will gain market share by approaching medial groups, medical care vendors, and large independent physician panels (i.e. Hill Physicians) as opposed to stand-alone medical groups and hospitals. We are the first in this niche so our target market is all hospitals and medical groups
How We Help Hospitals
There are currently 6,146 hospitals in the US and 230,187 medical groups. With massive consolidation in the industry, we will gain market share by approaching medial groups, medical care vendors, and large independent physician panels (i.e. Hill Physicians) as opposed to stand-alone medical groups and hospitals. We are the first in this niche so our target market is all hospitals and medical groups