About our project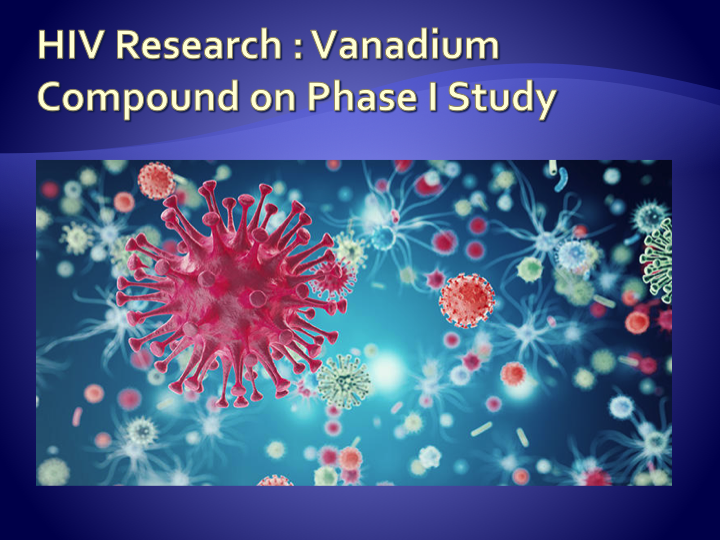 The problem we solve:
Current HAART therapy reduces the viral load to undetectable level. But virus persists as provirion in CD4+ and other infected T lymphocytes. Currently there is no drug that targets this provirion.
About our solution:
We need to come up with a chemical entity and we have already spoken with a team of scientist who have agreed to work on your project. In our small observation in few patients we have found vanadium compounds are highly active against HIV and we would like to develop and start a new clinical trial to test our product.
Progress to date:
We did observational studies in small pool of subjects and they have shown increase in CD4+ cells count more quickly in subjects who are taking vanadium complexes. Not only cells have improved but also the CD4/CD8 T cell ratio is improved more quickly than historic cohorts. Please see our video for discussion on this topic.
About Our Team
Creator:
Enrique Gutierrez
Location:
Florida
Education:
Tulane University, USA & Universidad Centr
Bio:
Board Certified Physician practicing in Kissimmee for over 20 years. Specialize in treating patient with HIV.
Hospital Affiliation:
Epigene Channel
Title:
Founder & President
Due Diligence Docs
Please note that access to the company's confidential materials is limited. Click this button to request access from the Company and its representatives.
---
$ 0
pledged of $ 1,000,001 goal
This campaign has ended but you can still get involved.

See options below.
2
Interest
Score
0
Adoption
Score
Instant Feedback
Help us find best new ideas to fund by telling us what you think. Your feedback goes straight to the team behind this project in private, so tell them what you really think.