About our project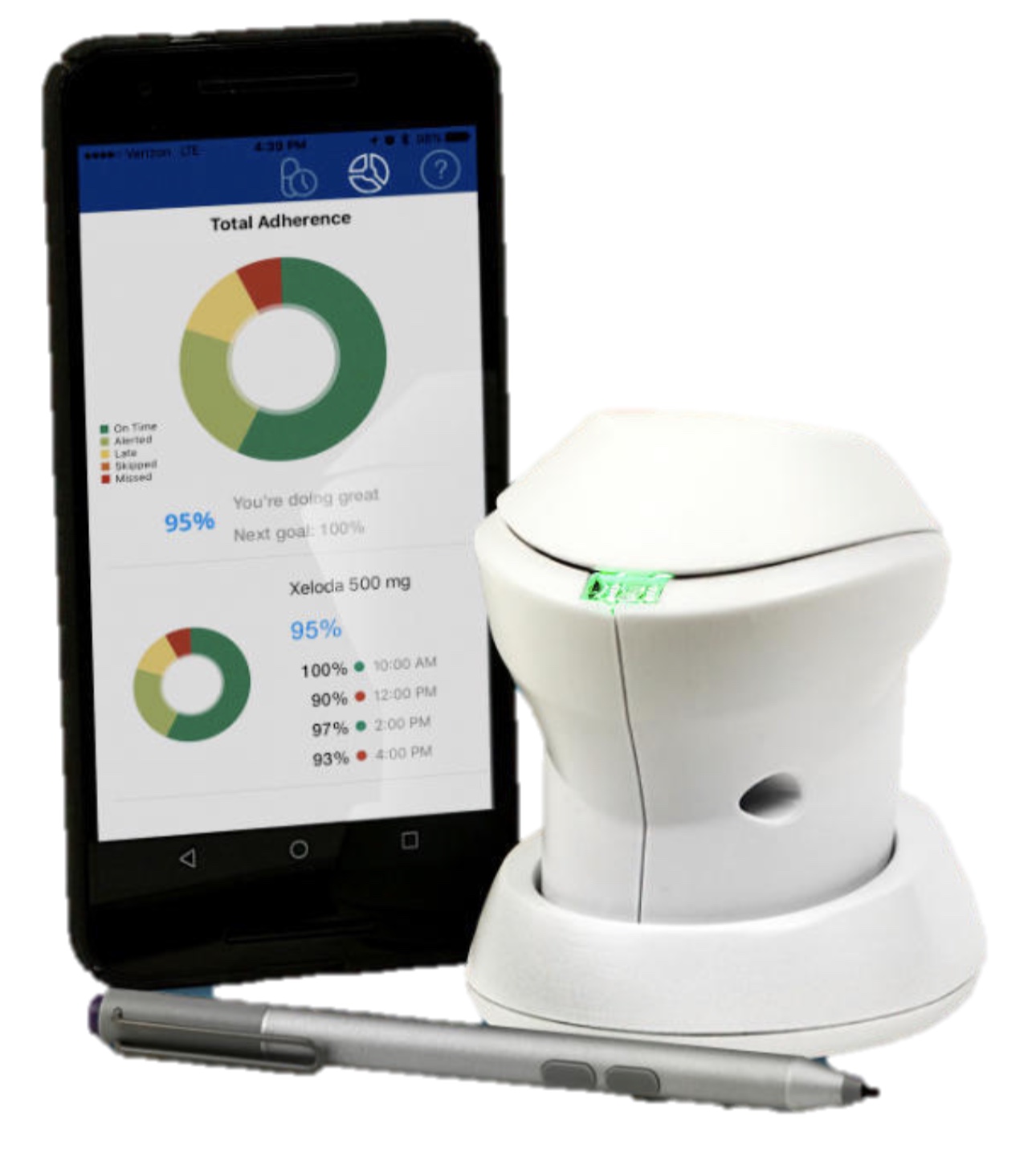 The problem we solve: Tardive dyskinesia is the most common debilitating side effect of antipsychotic use. Tardive dyskinesia (TD) is a neurological syndrome most often caused by long-term antipsychotic medication use (as short as 6 weeks). Characterized by involuntary movements of the tongue, lips, eyes, face, trunk, and extremities, TD is difficult to treat and potentially irreversible. TD is a serious side effect of taking needed psychiatric medications involving presumed structural brain changes that cause considerable distress for affected individuals, reducing quality of life, exacerbating cognitive impairment, and raising the risk of non-adherence. FDA warnings for anti-psychotic Reglan (metoclopramide) state 20% will get TD and for many of these patients TD will be irreversible. In 2014 6.8 million people were taking antipsychotic medications.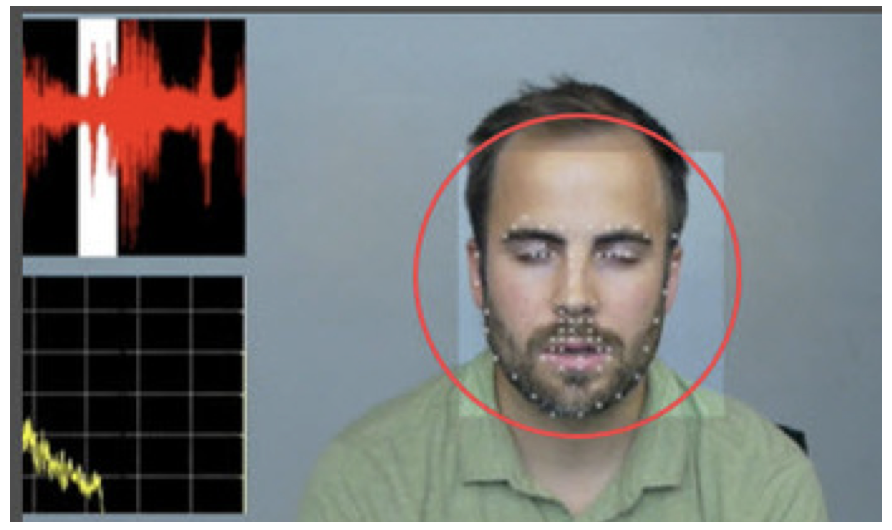 About our solution: We are proposing the development and field testing of a smartphone-based AI platform for assessing TD in patients treated using antipsychotic medication. Our working title for this platform is TDtect™. TDtect will use self-administered, smartphone–recorded video interviews to yield data that can be scored with algorithms produced using our highly discriminating machine learning software. The video capture and analytics engine is similar to interviewing and hiring software (e.g., Apple, GE, Nike) and has been used with more than 16 million interviews, demonstrating a robust, scalable platform for the reliable collection of video interview data for analysis. The platform is enhanced by using iRxReminder's IoT pill dispensing pod with smart alerting and effortless data recording when the medication is dispensed. The platform is basis for following other chronic conditions and would become a very useful cognitive and behavioral science diagnostic and monitoring software tool.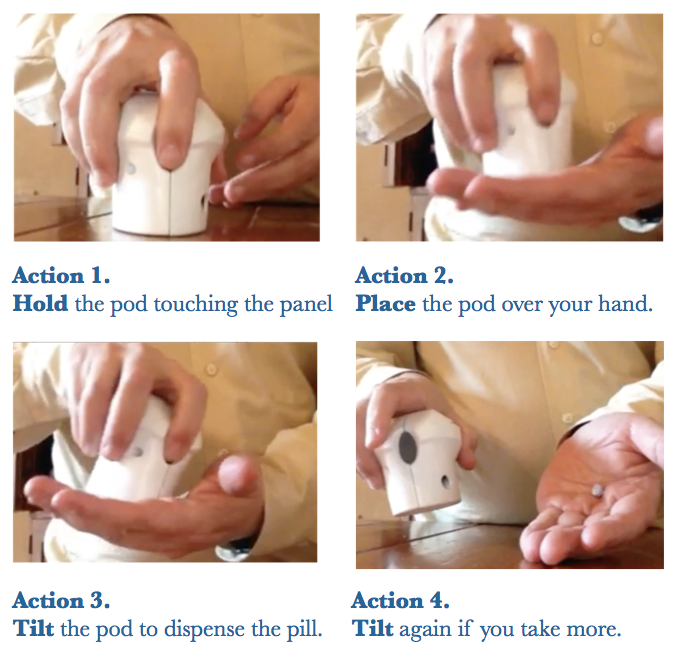 Progress to date:
App improves adherence Sterns et al. (NIH Grant No. 1R43AG033500) conducted a pilot to improve medication compliance using smartphones for older adults (Mean Age = 65) recovering from stroke. Participants used the iRxReminder system or kept paper diaries for 2 months. Overall, participants using iRxReminder complied with 83% of medication events. No additional interventions, such as calls from the research team, or behavioral reinforcements, such as display of counts of successful events, were provided. Patient recall of medication adherence was poor: the smartphone group underestimated their adherence and the diary group overestimated their adherence, showing the value of providing accurate data to the healthcare team. No one misplaced a smartphone, and half of the participants asked to keep the smartphone, demonstrating that even older adults will accept this technology.
mHealth meets telepsychiatry. The TDtect platform can be conceptualized as an advance in telepsychiatry that uses mHealth. As such, all of the advantages of telepsychiatry apply, such as cost effectiveness (e.g., reduced travel for follow-up meetings), increased access for patients in rural or hard-to-reach areas (e.g., prison, detox units), improved coverage of underserved groups (e.g., minorities), and improved efficiency. With respect to efficiency, TDtect can be used to interview large numbers of people quickly, and videos are securely stored for later access for second opinion for complex or subtle cases. TDtect will also provide a quantitative assessment that may improve sensitivity and thus early detection of TD that is currently a challenge. Currently, there is no technological solution for assessing, monitoring, and detecting TD in patients taking antipsychotics.
Cognitive prosthetic. The platform when fully developed will act as a cognitive prosthetic to support successful self-management of patients living with chronic mental health issues. The system provides an effective monitoring system that can trigger early interventions, alerting and bringing to bear available resources just when needed. The platform can be right sized so that those who use the system successfully are matched to the available healthcare professional team. The system will provide the quantitative information required to improve the quality of care and ensure that best practices are being added to the system as developed. The envisioned platform provides exactly the patient centered care one imagines is possible with technology supported care coordination but has yet to be realized.
About Our Team
Creator: Anthony Sterns
Location: Ohio
Education: CUNY SPS, UMUC, University of Akron
Bio: Anthony Sterns founded iRxReminder after 10-years of research on caring for people living with dementia. The key lesson gained from this work is that people lose their independence due to failing to take their medications correctly. In addition, healthcare professionals are disconnected from what their patients are experiencing and cannot share their expertise and help. iRxReminder's core purpose is to empower patients and healthcare professionals to manage medications together, to achieve high adherence, lower ER visits, and improve health outcomes.
Hospital Affiliation: Kent State University College of Nursing
Title: Chief Executive Officer
Advanced Degree(s): Ph.D.
About Team Members
Josh Smith
Chief Technology Officer, MBA
Biography: Josh Smith serves as the Chief Technology Officer for Creative Action LLC and for iRxReminder LLC. Josh has worked with Drs. Anthony Sterns on previous grant-funded projects related to developing mobile applications to provide cognitive intervention therapies with older adults living with heart failure (NIH 1R43AG042230), living with dementia, and recovering from transient ischemic attack (NIH 1R43AG033500). Josh has spent his career helping users identify their goals and achieve the IT results they want. He is an Agile practitioner (software always internally tested and in a running state), and is comfortable working with both technical and non-technical people in an iterative design process that helps involve and engage project stakeholders. Josh has extensive full software lifecycle experience in online media and mobile products (including 3 games specifically for Apple's iPad and development of the iRxReminder, iRxCapture, and ESmCapture smartphone applications). In addition, his diverse academic background has provided a toolbox that is well stocked to handle a full range of software systems development projects. Lastly, he brings the proven leadership of successful cross-functional software and product development teams.
Title: Chief Technology Officer
Advanced Degree(s): MBA
LinkedIn: https://www.linkedin.com/in/joshuabsmith/

Joel Hughes
Professor, Department of Psychology, PhD
Biography: The proposed study will test a novel and practical approach to improving management of patients treated using antipsychotic medication by improving detection of problematic side effects; specifically tardive dyskinesia. This smartphone-based platform for assessing Tardive Dyskinesia in patients treated using antipsychotic medication will be a practical solution for helping people taking antipsychotics improve their communication with care providers, adherence to medication, and manage medication side effects. This project is a natural continuation of my work in patient self-management and my growing interest in telehealth and mHealth. That is, I am a licensed clinical health psychologist and researcher. I was PI of an R01 designed to investigate the implications of cognitive impairment in patient self-management in heart failure . I have worked with Anthony Sterns for over 6 years and we had NIH-sponsored research as well as Ohio Third Frontier funding. We have already used much of the technology and some of the measures in NIH-funded studies. In addition to our study of mHealth in heart failure. I have extensive experience with several telehealth and mHealth technologies (e.g., MedSignals, IdealLife, iRxReminder) and even share a provisional patent for a monitored medication delivery system that interoperates with reminding software.
Title: Professor, Department of Psychology
Advanced Degree(s): PhD
LinkedIn: https://www.linkedin.com/in/joel-hughes-39270a1b/

How We Help Patients
Potential Benefits of the Proposed Research to Human Subjects and Others
Participating in the study does not provide direct benefit. However, the risks to participants, in view of the safeguards described above are very minimal and reasonable in relation to the potential scientific benefit and potential benefits to future patients treated with antipsychotics if the findings of the proposed research support the clinical meaningfulness of the proposed mHealth tool for future use.
Importance of the Knowledge to be Gained.
This research will, if successful, provide a novel approach to detecting and monitoring TD, a potentially irreversible side effect of antipsychotic medication. This could improve treatment of individuals with psychotic disorders or who are prescribed antipsychotics for off-label uses. A case study illustrates the importance of this knowledge.
Recently, we interviewed a young woman with a strong family history of schizophrenia. Her mother and uncle are not well controlled and have had serious complications from their disease. She began to experience auditory and visual hallucinations about a year ago. She currently has relatively intact reality testing, but has succumbed to the insistent voices commanding her to cut herself. She knows that she is developing a psychotic disorder, and is very frightened. Although Northeast Ohio has resources for state of the art treatment of the onset of psychotic disorders, she likely faces a lifetime of antipsychotic medication use and other assistance. Currently attractive, intelligent, energetic and successful, her quality of life would be harmed by developing TD or by poor treatment adherence. If a smartphone-based approach for detecting TD were available, she would be an ideal candidate. She would be connected to her care team and could receive medication reminders, education, and periodic self-administered assessments. With improved care, she could potentially avoid the non-adherence that led to further decompensation in her mother and uncle.
Thus, the project described here addresses a clinical problem of considerable interest to the individuals affected, their families, and their care providers. The importance of this knowledge outweighs the small risks involved in this research project.
How We Help Physicians
iRxReminder is a smartphone-based medication management platform that empowers mental health patients to high medication adherence and points healthcare resources to those individuals with adherence challenges, reducing healthcare professional staff stress and the costs of crises from non-adherence. High adherence through self-management support translates to more stable patients. Clear priorities for healthcare professional staff leads to better decisions based on data rather than speculation and means better satisfaction and lower turnover. All combine to achieve better outcomes for professional staff and patients. Our technology consists of cloud management used by healthcare providers and an app and IoT pill dispenser used by clients to monitor and support medication taking. Each dispensing is recorded and shared with the healthcare professional team. So any clinical evaluation can be done with the knowledge of exact dosing.
How We Help Hospitals
Many at risk for TD. In 2014, 6.8 million people were taking antipsychotic medications chronically. All patients must be actively monitored for TD, as the incidence with even second generation antipsychotics is estimated to be about 4% per year of treatment with a prevalence of about 13%. Risk is even higher with advancing age, off-label uses, and chronic exposure to antipsychotic medications. For example, a recent study reported that TD rates among newly treated elderly ranged from 7.2% for those taking risperidone to 11.1% for those taking olanzapine after 2 years of treatment. TD only remits in a minority of cases and will otherwise be permanent. There are likely over 1 million patients living with TD and the number of patients with TD is expected to grow with the aging population and increasing off-label use of antipsychotics.
How We Help Partners
We welcome industry collaborators to support this application and other future applications. Please contact us to discuss this opportunity and others. We are excited to build collaborations with industry partners.
Challenge Mission
Affiliation(s)
We are InterSystems Development Partners and our contact is Todd Winey. Additionally, our CTO Josh Smith has worked with IBM Watson for the past 4-years. Our CEO, Dr. Anthony Sterns is an Adjunct Professor for the Master's in Health Care Administration Program at the University of Maryland University College under the direction of Dr. Monica Sava Bruenn.
Key Milestones Achieved and Planned
We have completed the development of all our technology components, completed a formal risk analysis of the hardware, firmware, and software, and are now in the process of finalizing our FDA electronic and magnetic medical device testing. The execution and submission for clearance will be our next major milestone and will allow us to pursue non-research customers. The full technology platform is currently being used by the University of Michigan Cancer Center through a research project to improve medication adherence of oral chemotherapy medications under the direction of Dr. Shawna Kraft and is sponsored by the Hematology Oncology Pharmacy Association (HOPA). While we await clearance, we are now engaged in recruiting paying beta-sites where we anticipate successful demonstration of patient stability, improved staff retention and satisfaction, lower turnover and crisis expenditures, and increased agency revenue.
Our Competitive Advantages
iRxReminder competes with a number of reminding apps, text messaging services, interactive voice response companies, care management services, and various pill packing strategies, as well as wired and wireless pillboxes and bottles. New studies show apps alone and text reminders alone are not sufficient (Chaudrey et al., 2017). Rather, adherence must be measured at medication dispensing.
Five categories of direct competitors include: 1) pill packing technologies (PilPak, ExactCare) 2) wireless pill bottles (AdhereTech, GlowCaps) 3) wired pillboxes (MedMinder, ePill) 4) Coffee machine dispensers (Livi, MedaCube) 5) Pills with chips (Proteus, eTect)
Each is intended to help organize medications. However, each has built-in safety problems including: a) programmed, filled, and sorted by the consumer (vs. pharmacy filled) b) wrong when medication changes (vs. remote schedule changing) c) leaves pills lying around (vs. contained in the pod) d) lacks control of dispensing (vs. Class II)
Barriers to Entry
We have 2 utility patents, 7 design patents, and 1 patent pending on our IoT dispenser and method to protect our mechanical, communication, and behavior elements of our approach. With the completion of testing and clearance, we will be the only Class II device and in the best position to become the first device to be universally approved for reimbursement codes by CMS.
Funding, Partners and Alliances To Date
We are development partners with InterSystems, we participate in the Burton Mortan Mentoring program through JumpStart, we are a BioEnterprise portfolio company, and we are housed in the MAGNET Incubator in Cleveland, OH. This has helped support our fundraising efforts as well as provide in-roads into major research and healthcare centers.
We have research collaborations with Harvard University, The University of Wisconsin School of Medicine, Case Western Reserve University, Cleveland MetroHealth Hospital, George Mason University, Kent State University, and The University of Michigan College of Pharmacy and The University of Michigan Cancer Center. All these partners are paying customers. • National Institutes of Health (SBIR $306,000; SBIR $260,980) • NIH I-CORPS ($50,000) • Ohio Third Frontier Technology Validation and Startup Fund ($134,000) • GLIDE Innovation Fund ($100,000) • Shafa Invesco (Shapiro Family Fund; $50,000) • North Coast Opportunity Tech Fund ($125,000) • City of Cleveland Economic Development Fund / MPAcT II Fund ($166,800)