About our project

The problem we solve: Only 4M addiction patients receive treatment out of 20M, either due to stigma or access issues. Only 12% of the US population is health literate which makes majority not known to medical jargon or know how to obtain information on managing their health. Patients need clinical grade digital tools that can guide in self care at home with connectivity to trusted clinicians.
About our solution: Illuminate has built best aspects of the 12 step approach, mindfulness and self-tracking, on top of a foundation of medication management, all supported via telehealth for enablement of remote care delivery by providers.
Progress to date:
Successful pilot in 2019 starting with one hospital and expanding to 5. Also implemented a social service organization and in conversations with numerous addiction treatment clinics
About Our Team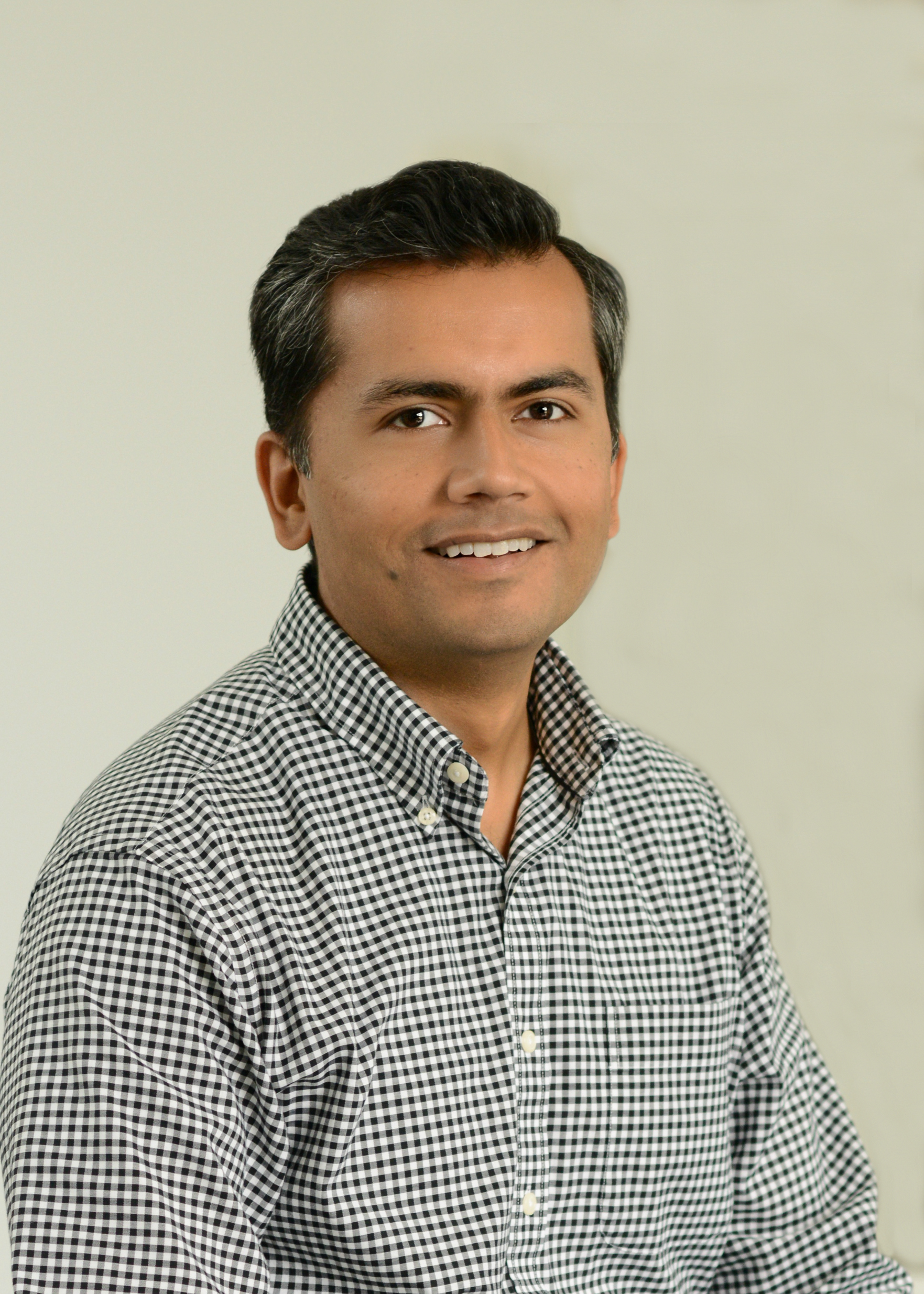 Creator: Varun Goyal
Location: Indiana
Bio: Varun has 18+ years experience in healthcare and technology building enterprise products and solutions in his past experience. Varun leads the organizations customer relationship, partnership, data strateg and user experience that impact patient lives. Prior to Illuminate, Varun worked in strategy and leadership roles in Availity and Hill-Rom. He has also worked at tech giants Oracle and Motorala. Completed his MBA (Healthcare, Strategy, Marketing) from Kellogg School of Management at Northwestern University and M.S, Computer Science from University of Chicago.
Title: CEO & Co Founder
Advanced Degree(s): MBA (Marketing, Management and Strategy in Healthcare), MS (Computer Science)
About Team Members
Loy Mascarenhas
Software Developer, MS, Computer Science
Biography: 8+ plus years of experience as a full stack Javascript developer. Loy has worked with large IT organization like Siemens Healthineers, Tech Mahindra. He completed his master of Science from Illinois Institute of Technology and bachelors in computer engineering from University of Mumbai
Title: Software Developer
Advanced Degree(s): MS, Computer Science
LinkedIn: https://www.linkedin.com/in/loymascarenhas/

Mark Rogers
Clinical Pharmacist, Doctor of Pharmacy
Biography: Mark has 14+ years in inpatient care and retail pharmacy. Currently clinical pharmacist at Illuminate, Mark support the clinical organization utilizing data and designing engaging user experience to impacting lives. Mark has deep clinical experience in his roles at Rehabilitation Hospital of Indiana. Prior in his experience he has worked as pharmacist in IU Health, Express Scripts and Marsh. Completed his Doctor of Pharmacy from Butler University, Indiana.
Title: Clinical Pharmacist
Advanced Degree(s): Doctor of Pharmacy
LinkedIn: https://www.linkedin.com/in/markrogerspharmacist/

Seth Joseph
Strategist, MS, Strategy and Analysis
Biography: Seth has 15+ years of experience in Strategy and Healthcare IT . Seth is driven to scale up illuminates solution to empower care givers to provide better quality care at lower costs. In the past, Seth has worked in strategy role at Surescripts and CVS Caremark. Completed his MS in Strategy and Analysis & Entrepreneurship from Questrom School of Business, Boston University and bachelors in Arts, Political Science from University of Wisconsin.
Title: Strategist
Advanced Degree(s): MS, Strategy and Analysis
LinkedIn: https://www.linkedin.com/in/sethbjoseph/

Ruiston Dsouza
Business Development Manager, MBA (Marketing) , PGDM (Operation)
Biography: Experience in Healthcare IT, Phamaceutical and Lifescience. Ruiston has worked strategic partnership, business development and marketing in his past roles. He has completed in MBA, Marketing from Xavier Institute of Management and PG Diploma in Operation
Title: Business Development Manager
Advanced Degree(s): MBA (Marketing) , PGDM (Operation)
LinkedIn: https://www.linkedin.com/in/ruistondsouza/

Julie Ugarte
Director, Business Development , MBA (Business Administration and Management
Biography: Experience as a business strategist and entrepreneur in successfully capturing U.S. market entry, transformation and growth for a wide array of companies. Julie's career include both independent consulting work inside companies and at marketing agencies. She has made contributions in the technology, nutrition/health, beverage, non-profit and health advocacy, environmental and sustainability, and pharmaceutical/biotech industries. From market analysis to positioning and growth, I deliver results in data-driven planning, business development, effective content development, stakeholder alignment, and in-market execution agility. She holds an MBA from Kellogg School of Management, Northwestern University.
Title: Director, Business Development
Advanced Degree(s): MBA (Business Administration and Management

Challenge Mission
COVID Problem We Address
We help patients with digital tools to perform self care with a focus on medication management for chronic conditions. Given the sheltering in place requirement, it is critical patients with underlying conditions stay on top of their medications.
For patients struggling with Substance Use Disorder (SUD), isolation is a killer and our digital tools help stay on track with recovery; connect via group chat with peers, get suggestions on meditations or motivational readings if you are feeling low.
Providers can utilize our remote management tools to deliver virtual care, communicate via secure chat messaging, track symptoms and ensure compliance with therapies.
Our COVID Solution
The Illuminate Health platform helps with
Triage: Direct patients to appropriate care, ideally keeping them away from ER and other infection-prone settings
Ambulatory Care: Perform asynchronous telehealth via secure chat messaging
Follow-up and Monitor: Manage chronic and other conditions, and manage patients remotely
Benefits and Objectives:
Easy to use for patients - App based, and providers - web portal-based
Decrease in-person visits to limit exposure to COVID-19
Unlock provider capacity
Provide continuity of care and monitoring remotely
Easy reimbursement through new telehealth reimbursement codes for care provider
Investor Info
Market Size
Based on 20M addiction patients in the U.S, the market is close to $2B assuming a $100 per person per year product.
Given a B2B2C strategy, based on 14,800 addiction centers, the annual opportunity is $100M
Targeting behavioral health units within health systems, the annual opportunity is $70M
Projected 3 Year Growth
Our goal is $100,000 in Annual recurring revenue by early 2021
Revenue Model
We have started out on the provider side of the healthcare ecosystem with them paying for access for their patients. Our goal is to show outcomes and be sponsored by the payer side (Medicaid, Employers, Medicare). The new telehealth reimbursement codes will aid adoption now that providers can be paid for services delivered via our platform
Competitors
There are a slew of medication reminder apps, addiction apps, meditation apps and so on. Illuminate has taken a comprehensive and holistic approach knowing patients are not going to use more than one app. The gap in the market is of a clinically intelligent tool in the hands of consumers which is what we are filling given our guidance on when to take medications and proactive medication safety checks.
Traction
Current pipeline is focused on independent addiction clinics, several partnership conversations also ongoing
Due Diligence Docs
Please note that access to the company's confidential materials is limited. Click this button to request access from the Company and its representatives.
---
This campaign has ended but you can still get involved.

See options below.
Instant Feedback
Help us find best new ideas to fund by telling us what you think. Your feedback goes straight to the team behind this project in private, so tell them what you really think.