About our project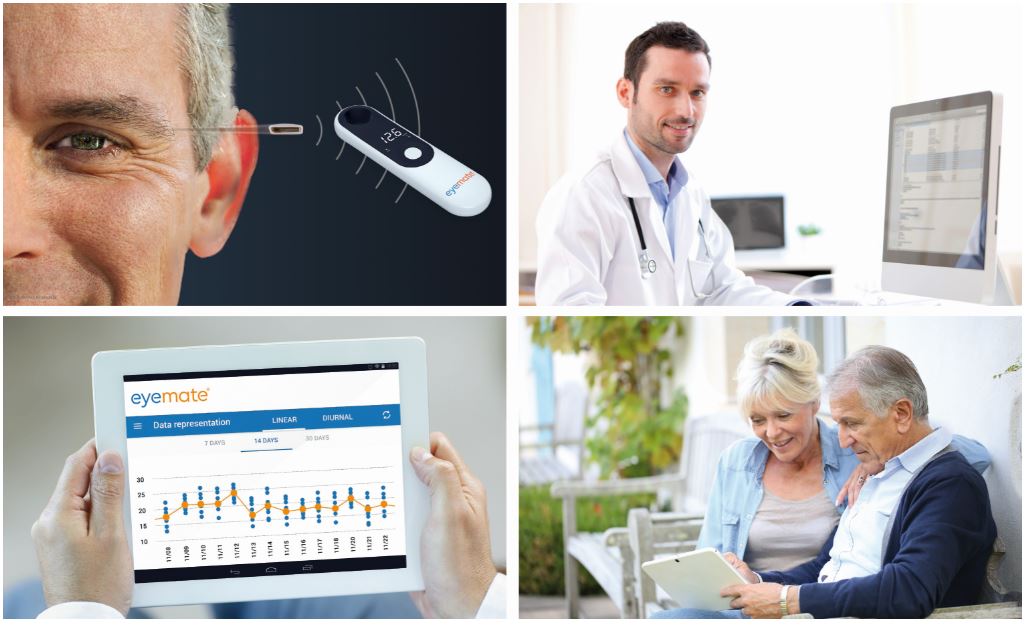 The problem we solve: Close to 80 million are threatened with irreversible loss due to glaucoma. Important disease parameters can momentarily only gathered at infrequent eye center visits. Disease progression, therapeutic response and patient compliance between office visits are currently unknown, resulting in progressive vision loss.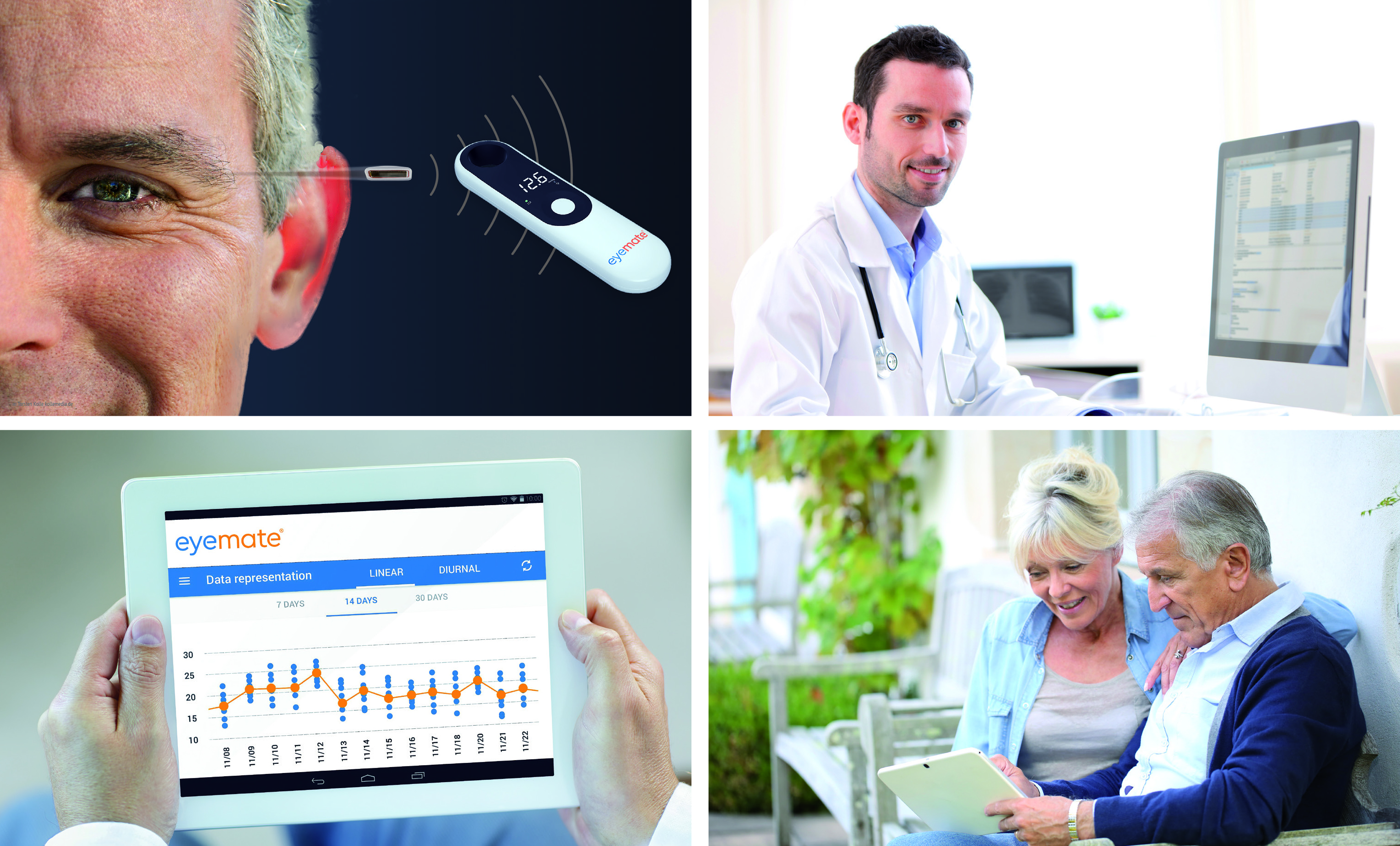 About our solution: Implandata's EYEMATE system collects important disease parameters via biosensors and mobile data collection solutions with the patient under normal life conditions, enabling disease monitoring and timely disease management. The EYEMATE system provides remote patient care and data-driven therapy guidance.
Progress to date:
The EYEMATE system is the first CE marked solution for remote monitoring and management of glaucoma patients. Safety, utility and efficacy have been extensively demonstrated in clinical studies and post-market surveillance.
With CE mark, the EYEMATE can be introduced into the Eurpean market place. The company is currently working also on the FDA regulatory process, expecting a Breakthrough Device Designation, which ensure an expedited regulatory process towards FDA approval.
About Our Team
Creator: Max Ostermeier
Location: Niedersachsen
Bio: Max G. Ostermeier (MBA), is a medical device serial entrepreneur and founder and CEO of Implandata Ophthalmic Products GmbH, which is the leader in digital transformation in the management of chronic eye diseases. Prior to that Max was CEO and founder of Cranium Telemetrics GmbH, a start-up which has developed the first implantable intracranial pressure sensor for better management of hydrocephalus patients. He also founded and managed Odicrain GmbH, a medical device company with a portable device for early detection of critical brain injuries. For both companies, a successful exit was accomplished with US based companies.
Title: CEO
Advanced Degree(s): MBA
Investor Info
Market Size
An external analysis by PwC revealed a market potential for the EYEMATE system of up to 1 billion Euro/USD per year.
Today there are close to 80 million patients with glaucoma worldwide. Because of growing and aging populations, we will have close to 120 million patients in 2040.
Projected 3 Year Growth
In three years, the company will be acquired by one of the larger and global players in the ophthalmic industry. The founders and investors are working towards this goal, by spending resources in the most critical and valuable activities to accomplish this goal.
Revenue Model
Implandata's business model is based on two components:
- Moderate one-time payment for the enabling devices
- Sustainable long-term revenues on a data provision subscription model
With expected Breakthrough Device Designation and FDA approval, Implandata's product will be covered by CMS for 4 years. Within this 4 years, the company will be able to establish extensive HEOR data to justify non-provisional long-term reimbursement.
Competitors
Implandata is the first company, offering remote monitoring and care of glaucoma patients via a proprietary mobile data collection and AI-backed digital platform and user interface. Implandata's EYEMATE system is CE marked. Competitors are still working on getting ready for clinical studies in order to start the regulatory approval process.
Implandata is seen as the clear technology leader in this area. Together with the first market mover advantage, Implandata will be able to establish itself as the leading company for remote glaucoma care. Based on this platform, Implandata may enter into other chronic eye disease indications, like macular degeneration or diabetic retinophaty, which are also diseases where patients are at risk to irreversibly lose eyesight.
Traction
Implandata has established certified user centers in Germany, Switzerland and the UK and will continue a focused market validation by the end of the year 2020.
Due Diligence Docs
Please note that access to the company's confidential materials is limited. Click this button to request access from the Company and its representatives.
---