About our project
The problem we solve: The burden and costs of Asthma to the health system, sufferers and parents are well known and projected to keep increasing. In spite of well known but not widely adopted guidelines for the care and management of asthma, few patients have either the Action Plans or knowledge needed to effectively manage their symptoms and avoid visits to the ER.
About our solution: AsthmaLink system is a web(App) tool for creation/uploading of an Asthma Action Plan created by your health service provider according to the Guidelines for the Care and Management of Asthma. Additionally AsthmaLink automates the routine classification/re-classification of asthma severity for the patient and assists in the on-going intervention processes via a clinically tested decision support algorithm. A reminder scheme for medication adjustments and physician reporting via eHR interface is being developed however currently care management via SMS (text messaging) ensure timeliness, accuracy and privacy and adds the additional feature of sending instant alert notifications to friends/family/parents or providers about attack severity and proposed changes to medications; closing the feedback loop between patient and care-giver to ensure better care for all asthma sufferers.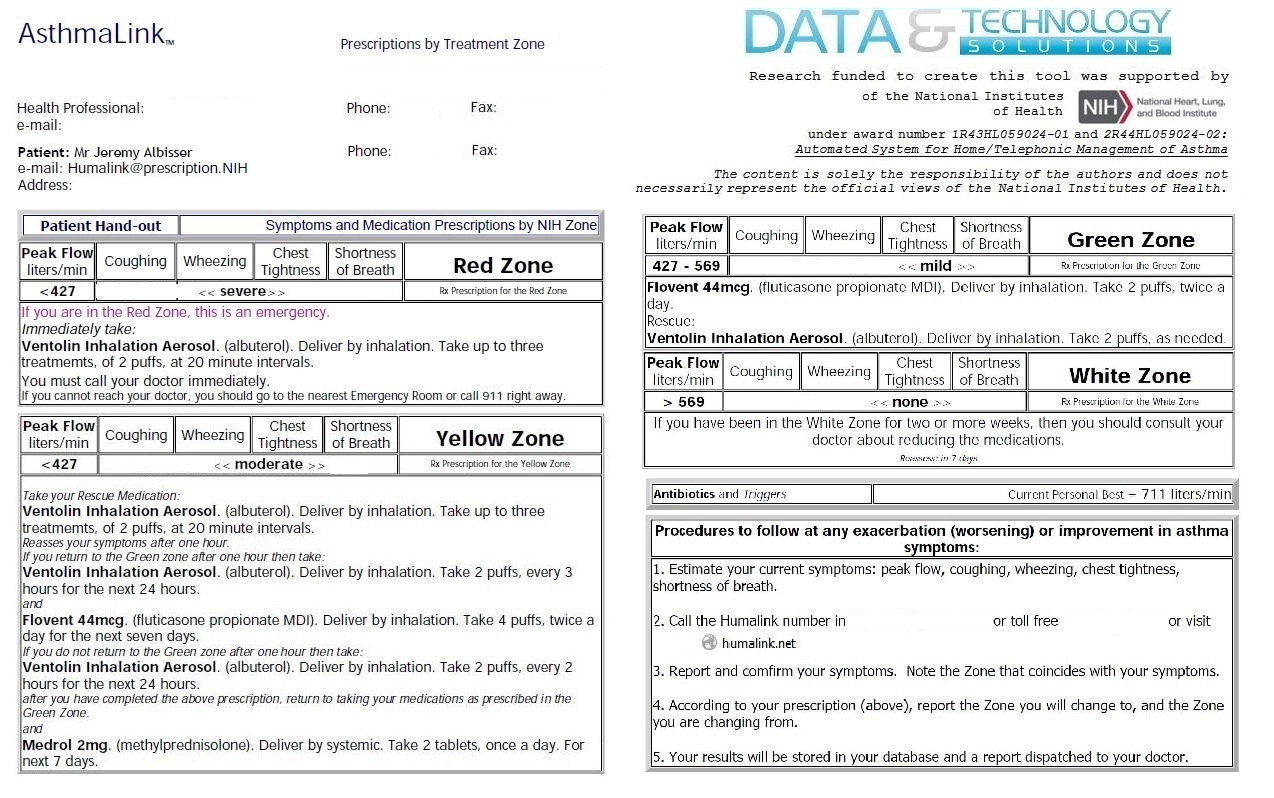 Progress to date:
AsthmaLink is a Phase I&II completed NIH SBIR grant developed tool for the remote care and case management of Asthma. Originally developed in 1999-2000 to computerize the still currently in 2016 clinically valid Guidelines for the Care and Management of Asthma but not wdiely adopted due to the lack of access to cell phones at the time.
Over $400,000 spent in development in 2000 dollars has effectively sat on the self for over a decade. However new technology including App stores and the easy and lowered costs of deploying m-Health Apps as well as increased adoption of enabling technologies (smart phones) and health service provider acceptence of electronic case management tools makes now the perfect time to release this technology.
About Our Team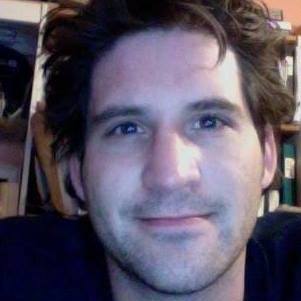 Creator: Jeremy Albisser
Location: Ontario
Bio: Over 15 years of transforming data into useful information for decision making by building innovative clinical and operation decision support tools for healthcare and health systems.
Title: CEO
Advanced Degree(s): BSc
How We Help Patients
AsthmaLink is a patient-provider communication tool. Simple, easy to use and effective help for management of your asthma. If you don't have a written Action Plan then you or your child is at risk during and asthma attack. We take all the confusion out of a difficult and potentially life treatening situatiion and give you the tools to manage and improve your asthma care over time.
Thanks in advance for your support!
How We Help Physicians
A simple and easy to use system for you or your patient to create an electronic Asthma Action Plan with clinical Case Management decision support features as outlined in the NIH's Guidelines for the Care and Maangement of Asthma.
AssthmaLink is a clinical improvement system that improves communication between patients and providers. It tracks interventions and medication aherence and can integrate with your eHR for billing and includes (improved) patient outcomes reporting for funder submissions
Challenge Mission
Market Size
Asthma is a prevelant disease with a high cost and low morbidity. According to the CDC in the USA:
Morbidity: Adults (aged 18 years and over):
Number of adults who currently have asthma: 17.7 million
Percent of adults who currently have asthma: 7.4%
Source: Summary Health Statistics Tables for U.S. Adults: National Health Interview Survey, 2014, Table A-2[PDF - 219 KB]
Morbidity: Children (under age 18 years):
Number of children who currently have asthma: 6.3 million
Percent of children who currently have asthma: 8.6%
Source: Summary Health Statistics Tables for U.S. Children: National Health Interview Survey, 2014, Table C-1[PDF - 105 KB]
Projected 3 Year Growth
Year 1. Test, trial and Pilot using Medstartr backers (50K)
Year 2. Referrals release, enrollement via invitation from existing users $10 per user planning for an additional 10,000 active users with a gross margin of 20%.
Year 3. Wide Release, open enrollement. 25,000 new users with at least 10% premium subscribers at $10 per user to cover estimated costs of maintaining the service. Remaining 22,500 users at either low cost (TBD) or $1 per for a profit of $22,500 by year 3
How We Will Make Money
A freemium model where users can use the base system for free but for notification (alerts via SMS), eHR integration or data extraction an annual or per use subscription model would be used.
About our Competition
All other Asthma care management 'Àpp's available in the marketplace do not include a clinical decision support component and more importantly do not help to conform to the accepted Guidelines for the Care and Management of Asthma. Instead focusing on either on the provider journey or the patients experience no other tool yet brings both together and enables the type of communication AsthmaLink does to drive better outcomes and improve both patient and provider satisfaction.