About our project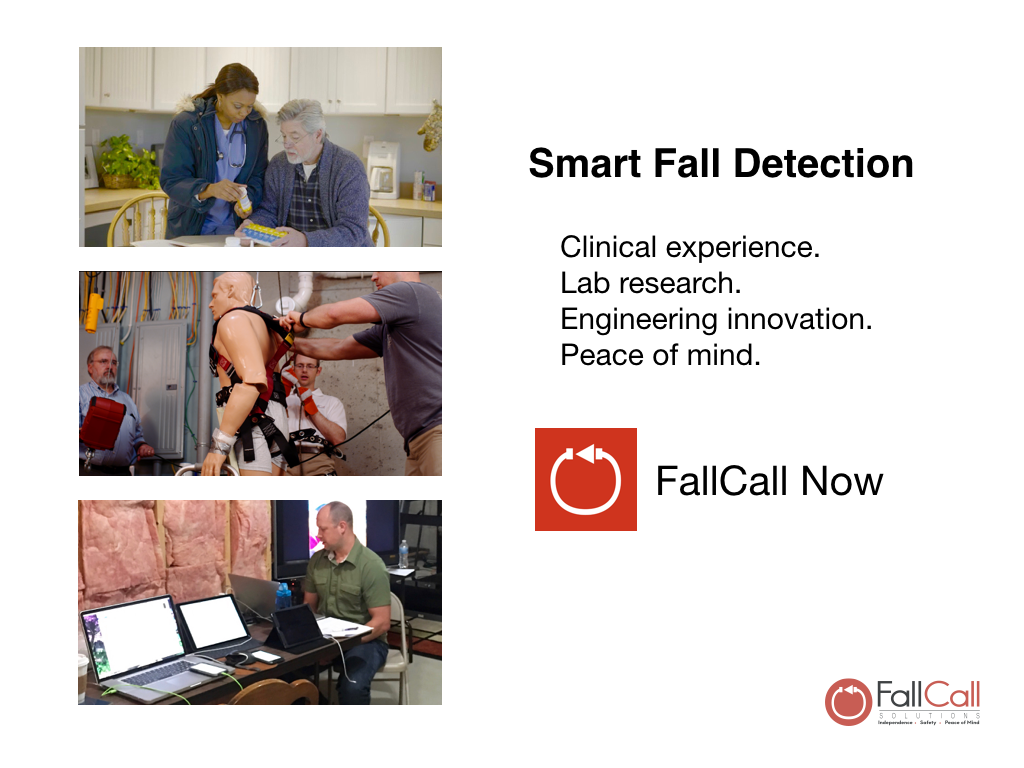 The problem we solve: Many people who are reading this know of an older loved-one who has fallen. Here are the disturbing facts: 1 in 3 people over the age of 65 will fall each year which leads to over 27,000 deaths in the United States. Based on our clinical experience, many patients who have fallen can not reach communication modalities after their fall due to injury or unconscious states. This leads to late presentations to hospitals and worse outcomes. We, as physicians, felt obligated to create something better for this population.
About our solution: FallCall Now will be one of the first "smart" fall detectors ever created that is provisionally patented, research-backed and built exclusively for Apple Watch. It has three powerful capabilities: 1) A manual call for help button connecting you to a central monitoring agency 2) An automated fall detector that can distinguish between low and high mechanism falls and call for appropriate tiers of help. 3) A background fall detector that can call for help when a person is unable to. All of these have one goal: to enhance independent living among seniors and peace of mind for caregivers.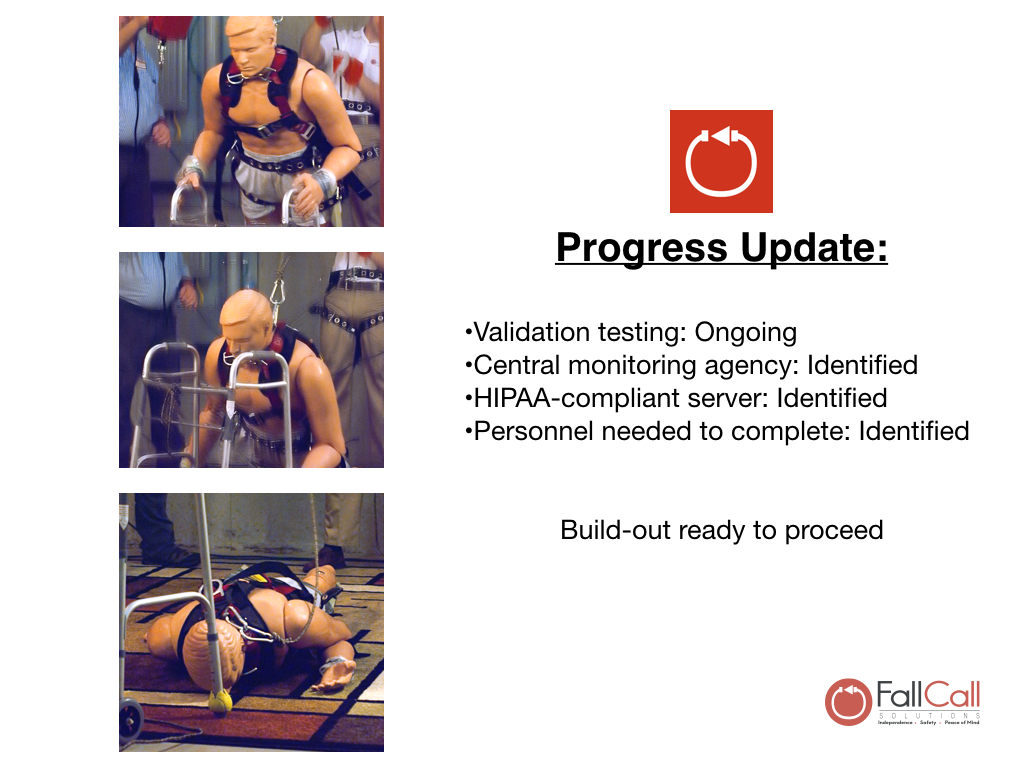 Progress to date:
Today, FallCall Now is a prototype application...THAT WORKS! It was created as a result of the interactions between clinical experience, lab research, and engineering innovation. In its earliest stages, we built an application that had the capability of studying a wide range of falls in a lab setting. Upon analyzing over 6 million data points, we were able to create unique algorithms that had the ability to distinguish between low and high mechanism falls. Such approaches are used to build million-dollar industrial analytics machines! Fortunately, Apple Watch is powerful enough to efficiently run FallCall Now's algorithms. Upon prototype testing in the lab, we are excited to report high rates of fall detection. With additional funding, we look forward to building out this technology over the next 3 months to create something that will be incredibly valuable to our aging population and their caregivers.
About Our Team
Creator: Shea Gregg
Location: Connecticut
Bio: I am a trauma surgeon who has practiced for years at busy trauma centers. My passion and focus has been to reduce injury in the over 65 population and to create innovative ways for this group to communicate with caregivers and providers. Our company was founded in July 2015 with a mission to build simplified telemonitoring solutions for elders and their caregivers for ecosystems already widely distributed. By making app-based technology smarter and easy to use, we have begun this evolution.
Hospital Affiliation: Hospital
Title: Founder
Advanced Degree(s): MD
About Team Members
Kristin Gregg
Co-Founder, MD, RDMS
Biography: I am an emergency medicine doctor who has practiced for years at busy trauma centers. With geriatric trauma increasing and communication solutions becoming more complex, we started our company to simplify and automate the telemonitoring needs of the growing senior population.
Title: Co-Founder
Advanced Degree(s): MD, RDMS
Twitter: @fallcallsolns
LinkedIn: https://www.linkedin.com/in/kristin-gregg-82a24a8a

How We Help Patients
Although FallCall Now is built primarily to detect fall events, it is truly built for the family and support network that surrounds that person. As more people over the age of 65 wish to live independently, statistics say that the epidemic of falls can affect 1/3rd of this population. By making some of the most advanced technology automated and easy to use, FallCall Now can enhance the independence of seniors while providing peace of mind to their caregivers knowing that a safety solution is residing on their wrist.
How We Help Physicians
We, the founders of FallCall Solutions are physicians, and know how important it is for patients to communicate as efficiently as possible when one's health is compromised. For any doctor caring for the aging population, communication during acute events is essential and is a primary feature of FallCall Now. This communication can occur through a central monitoring agency and have the ability to notify providers if a significant fall event has occured. Your support of this technology has the potential to enhance your ability to not only know about a fall, but to help a patient and their family through the event.
How We Help Hospitals
Emergency departments across the country are faced with the growing epidemic of falls in the senior population. FallCall Now has the potential to get patients to a care facility quicker which will hopefully lead to improved outcomes.
How We Help Partners
The mission of FallCall Solutions is to create simplified telemonitoring solutions for elders and caregivers. FallCall Now is our next solution that will enhance the independence of a population that is expected to double over the next 50 years. When integrated with our future telemonitoring platform that is already planned, seniors will be able to form innovative "electronic relationships" with their providers that will revolutionize how they are cared for outside a facility.