About our project
The problem we solve: Healthcare recipients have restricted access to non-emergency health services, leading to missed appointments for purposes such as well visits, health screening, and vaccination. This causes worsened health conditions and health outcomes, leading to greater expenditures that would otherwise have been unnecessary.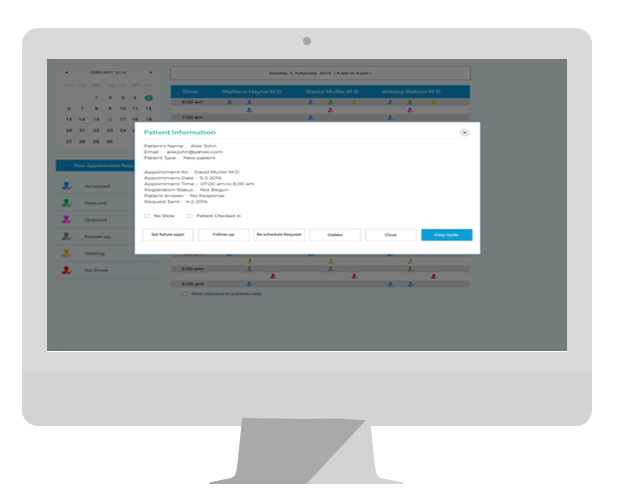 About our solution: EasyRyde's API for healthcare logistics helps reduce community barriers and increase access to healthcare for those who do not drive including the disabled, handicapped and elderly patient population. The API solution gives providers and hospital systems the ability to provides a predictable method of getting Passenger/Patient to and from their appointments. This ultimately helps control costs by minimizing avoidable/costly emergency room visits, improving service quality through timely interventions, and promote NEMT deliver.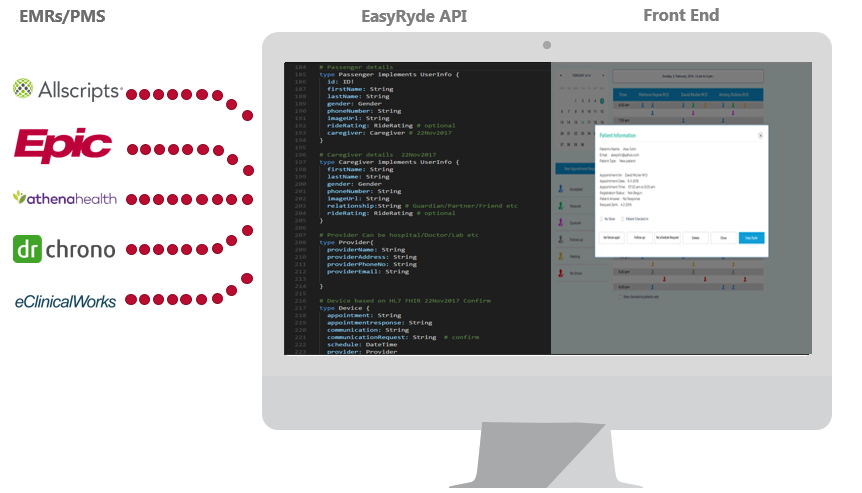 Progress to date:
How far along are you in the process of solving this challenge?
The EasyRyde's API for healthcare logistics can integrate across all major EMRs/Practice Management Systems. The implementation of this API solution gives providers and hospital systems the ability to schedule rides (on-demand or in advance) on behalf of care recipients and patients.
Do you have a prototype, beta testers, first customers, partners?
We have a working prototype available. Our sales team is actively seeking qualified organizations to sign-up as beta testers/first customers.
How has the community responded to your project and approach?
Our social media campaign has resulted in creating brand awareness across the NEMT and Rideshare community. The solution has been viewed as a right step towards providing value-based care.
How much traction have you gotten already?
We have had a positive feedback from both NEMT and Healthcare Organizations on our proposed solution.
About Our Team
Creator: Agha Ahmed
Location: Maryland
Education: Georgetown University
Bio: A highly successful Executive with extensive IT SDLC experience focused on leading and managing strategic and complex programs/projects in a matrix and global environments for Fortune 500 companies in various industries.
Title: Managing Director, EasyRyde BU
How We Help Patients
Why Patients will like it:
Patients can request a ride without downloading/logging on to any special software or apps
Patients know that a safe and reliable mode of transportation will always be available to them.
Patients can be at ease of mind that logistics have be taken care of in advance and a notification will be issued prior to the appointment.
An established network of partners that provides door-through-door and door-to-door transportation solutions.
How We Help Physicians
Why Providers should use it:
Providers will be able to track the patient and correct their understanding of location and time but not have to worry about doing the scheduling
Providing reliable and easy access to transportation to patients who do not drive.
Appointments can be scheduled in advance resulting in fewer missed appointment and no shows
How We Help Hospitals
Why Hospitals should use it:
Improve Profitability: Fewer missed appointments or delays
Optimize Utilization: Lower missed and canceled appointments per month
Reduce Cost: Reduce labor cost for current transportation program
Increase revenue and patient Satisfaction scores!
Challenge Mission
How We Address the Mission of The Challenge(s)
It is estimated that 4 million Americans still miss appointments due to transportation each year, according to the Transportation Research Board.
New Orleans and Our Company
Objective:
Our goal is to connect the New Orleans leading local healthcare stakeholders with the best Healthcare logistics solution. Our API solution addresses the current challenges associated with transporting patients to and from appointments. These challenges are:
Reliability and transparency – Transportation of patients is no longer a variable that leads to no-shows, lack of adherence, or healthcare service delays
Quality of Life – Enables patients to have their independence, improves their quality of life, and reduces anxiety for care providers and loved ones
Next Steps:
Identify key stakeholders
Provision a 120 day Pilot for a 500 patients cohort across mix conditions.
Define specific metrics and measures
Identify key resources for pilot deployment
Provide a complete integration solution architecture
Plan Pilot kick-off
Conduct an ROI Analysis
Sales Objections/FAQs:
Q. "My team is too busy to participate in this pilot."
EasyRyde provides a full-service patient and clinician program onboarding. Our team will screen and evaluate your patients directly and will lead participants through the use of our program.
Q. Does EasyRyde white label the application?
A Yes, EasyRyde has the capability to white label our software to match your company's branding, thus creating continuity for patient care.