About our project
The problem we solve: We are bringing solutions to patients with chronic respiratory disease. Third leading cause of death worldwide and rising.
About our solution: We are working on a low-cost solution and training educators to guide patients in their daily care regime. healthcare professionals can check on their patient progress.
Progress to date:
We have already tested the care model in its beta version in a clinical study. The model has been validated in 3 leading hospitals in Madrid.Here is a brief resumee of our progress. We have presented this at the ERS Congress in 2017.http://happyair.org/the-lovexair-foundation-presents-the-results-of-the-happyair-m-health-program-in-patients-with-copd/.
Here is a clip indicating the relationship between the educator and the patient.
About Our Team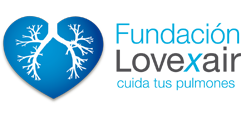 Creator: Shane Fitch
Bio: I have worked for 18 years with patient organizations in rare and prevalent disease and continue to work globally . I have been on the Board of the Alpha-1 Foundation, Florida USA as well as working on global strategy for COPD Foundation, USA. We are specifically working on patient empowerment: developing resources and spaces in our Happyair initiative, for better understanding of digital health, self-management in integrated care ; training + engagement with healthcare professionals on the patient journey
Hospital Affiliation: Not for Profit Foundation
Title: President
Advanced Degree(s): Msc
How We Help Patients
This solution has been tested with patients during a year. They told us that they liked having a care provider guide them, explain their disease and care plan better, the program builds their confidence and helps them to keep on track and feel they have someone they can turn to when they have concerns, doubts or need to discuss problems.
How We Help Physicians
Their patients are managed daily. They can check directly on alerts if anomolies arise in patients daily lung-care regime or be consulted. Their intervention is minimum and communication is left to the educator for the day to day care so this unburdens the physician. Patients are better informed and they can discuss their progress or difficulties with documented evidence.
How We Help Hospitals
Improves patient adherence. Educates patients in not overusing or using unnecessarily healthcare service resources.Reduces the burden : time and costs of chronic-care patients but keeps the information available to assigned team
Supporters
There are not supporters yet.
Comments
Login to post your comment!
Click here to Login