About our project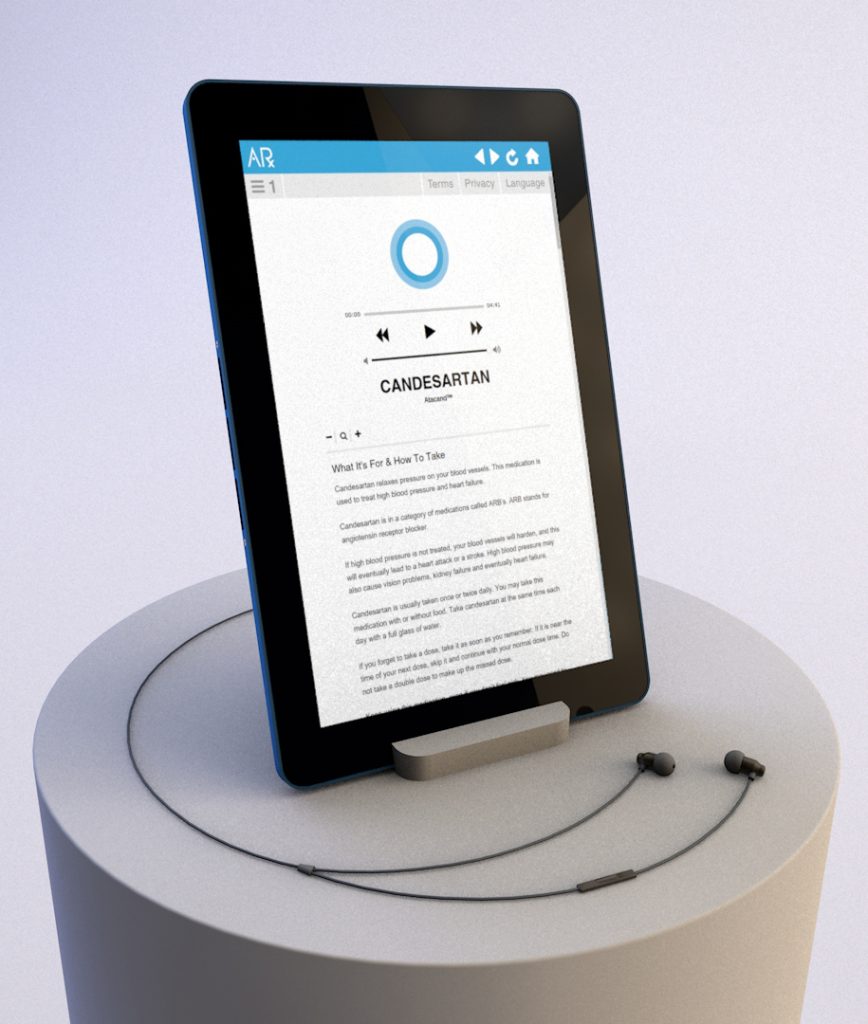 The problem we solve: It is important to understand that Consumer Medication Information (the leaflets handed out with prescriptions) are written by large third party vendors, not drug companies. These documents are difficult for many people to read and are not designed for those challenged with literacy. As well, these companies currently do not offer their product in a "ready-to-go" screen reader option. With 36% of the population lacking the required health literacy to read or act on prescription labels or patient handouts, many individuals are going without follow up education.Low health literacy is associated with poorer health outcomes and higher hospitalization rates, as well as an increased risk of adverse medication events. Whether at the hospital bedside or pharmacy counter, patients are regularly counseled about multiple prescriptions in less than two minutes. The patient is then sent home with stacks of medication leaflets that may be difficult to read.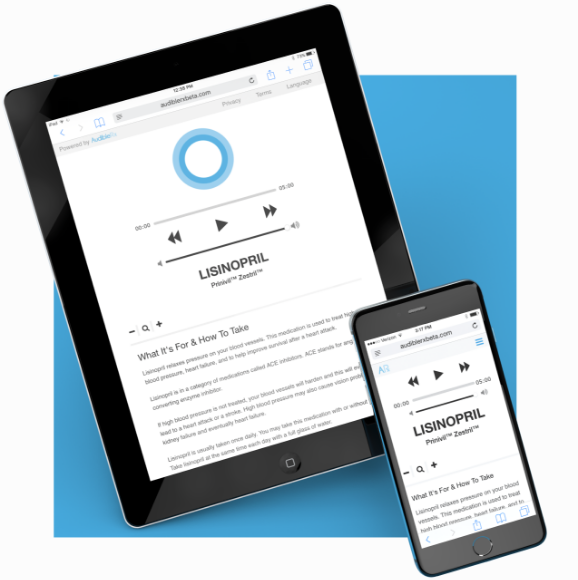 About our solution: We are a content company. Our product is our library of Consumer Medication Information. Our education is designed to be much more accessible to a much larger percent of the population than currently available CMI options. The purpose is to create Consumer Medication Information that is more useable to the reader/listener, while also meeting all of the requirements listed in the FDA Useful Consumer Medication Information guidance document. Our product is ready-to-use, in a recorded human voice, without the need to link a document to a screen reader. Medications are easy to locate through generic or trade name and simple to navigate with our built in search engine. Our library may be utilized at the bedside or medical clinic as a teaching tool or accessed at home either as an email push or patient portal access.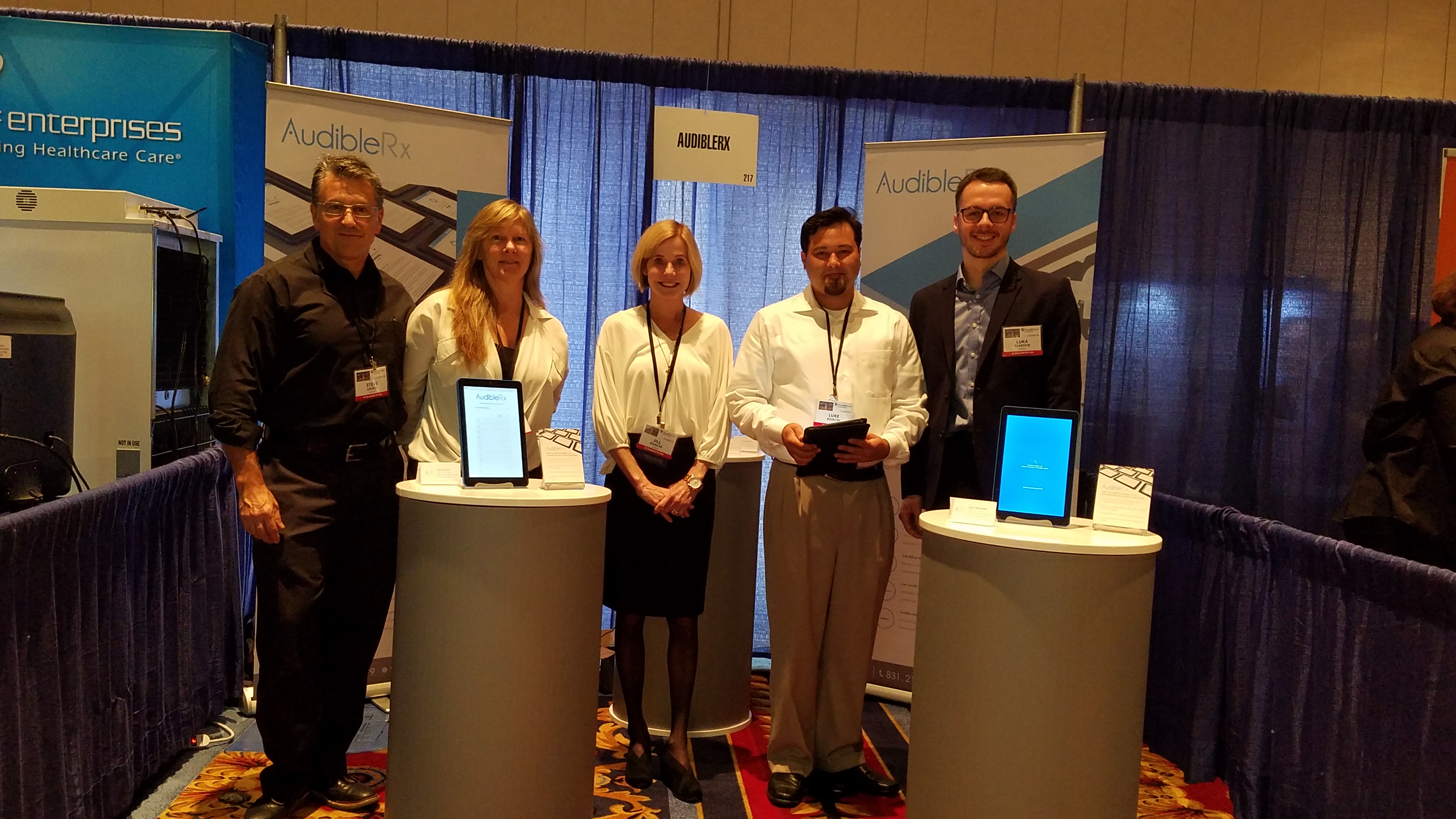 Progress to date:
We provide a web based, copyright protected, consumer medication information library, ready to implement and tailor to the needs of any institution. Our content system is available in both English and Spanish.
In 2015 a study evaluating the effectiveness of the AudibleRx platform.
30 low health literacy individuals were given a test after reading a standard CMI sheet.
After the same individuals listened to an AudibleRx CMI they were given another test.
Results showed, after patients Challenged-with-health-Literacy listened to the AudibleRx CMI, there was no difference in test scores between those with adequate health literacy. This demonstrates that AudibleRx platform may address barriers individuals with low-health-literacy face.
Completed professional recording of nearly 300 CMI sessions in English and nearly 50% in Spanish.
Placed runner-up at CSUMB Startup Challenge 2018.
Completed small pilot study in an Acute Rehab Unit with cognitively impaired patients.. 7 of 7 showed 70% increased comprehension.
About Our Team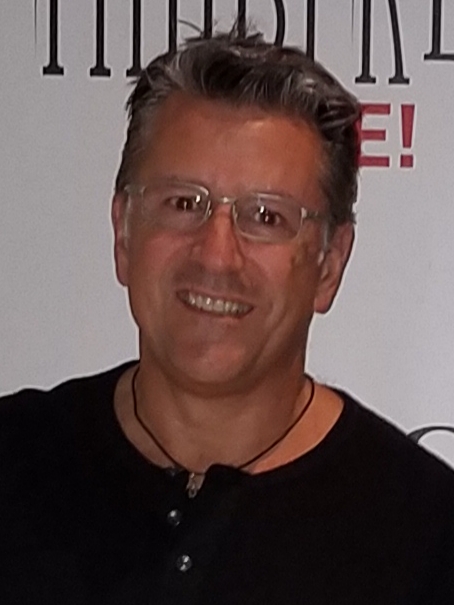 Creator: Steve Leuck
Location: California
Bio: Steve is an empathetic educator, dedicated to integrity, honest communicator, willing learner, project finisher, and able to hang on through the pain. Steve has over 30 years' experience in pharmacy; including institutional, community, MTM, project implementation, regulatory compliance and management. Over 7 years ago I began studying our nation's current state of Consumer Medication Information. I chose to make a difference.
Hospital Affiliation: Outpatient pharmacist for a community hospital.
Title: President / Founder
Advanced Degree(s): Pharm.D.
About Team Members
Jill Adachi
CEO / Founder, MPharm
Biography: Jill has 35+ years in health care management in institutional and industry settings with a proven track record in successful start-ups, turn around operations, and IPOs. In 1996, she also successfully started Strategic Healthcare Staffing, Inc. providing temporary staffing for pharmacists and pharmacy management consultation. The company employed up to 50 employees until the dissolution of the corporation in 2016.
Title: CEO / Founder
Advanced Degree(s): MPharm
LinkedIn: https://www.linkedin.com/in/jilladachi/