About our project
The problem we solve: During a typical encounter, doctors/physicians spend a lot of time filling out forms in an EMR system - while patients are left feeling ignored. A recent study done by University of Wisconsin and American Medical Association (AMA) found primary care physicians spend almost 6 hours on EHR data entry during a typical 11.4 hour workday. This is because a typical EHR/EMR today is not designed with usability and clinical workflow in mind and as a result gets in the way of the physician and their patient, forcing physicians to work outside of working hours to complete documentation. Traditional EMR systems have limited or no decision support features to assist physicians/doctors in their assessment and clinical process.

About our solution: WiseMD implements a AI Driven Context Aware UI that provides physician with contextual auto complete suggestions for medication, treatment, differentials, diagnosis and order-sets based on patient data and findings, resulting in significant time saving for data-entry while generating accurate standards compliant EHR. WiseMD is designed as a "Single Page Application" where users don't need to navigate across tabs and menus to find what they need, instead everything is accessible from the same screen. Our solution is based on a knowledge-graph of medical concepts and their relationships similar to that used by Google that provide suggestions and inferences to assist the physician in their workflow. The knowledge graph is also used for storing for patient records allowing interoperability and integration with legacy record systems and new generation medical equipment.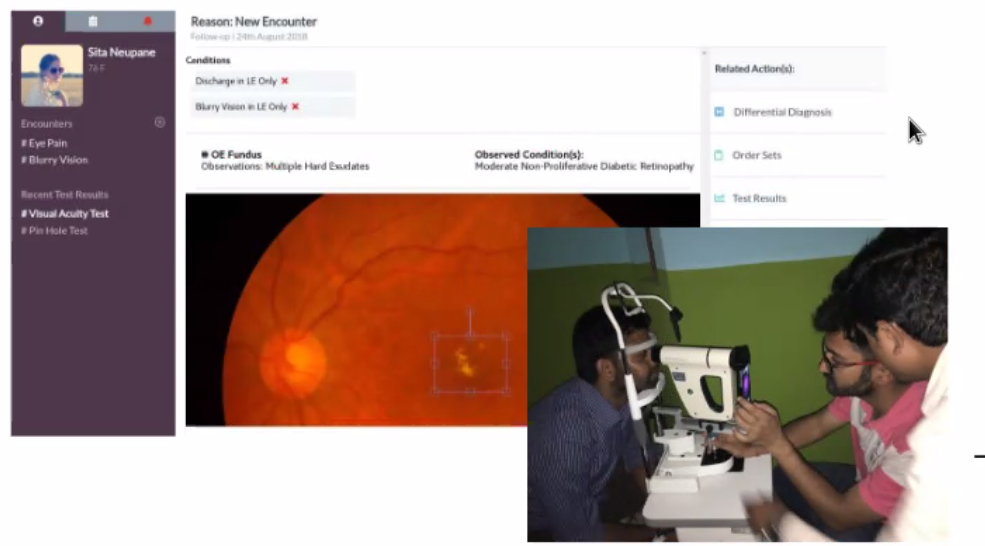 Progress to date:
-- We are currently piloting our EMR system with the ophthalmology department of a partnering community hospital.
-- We are also in the process of piloting our EMR system with a partnering children's hospital.
-- We have already completed our AI driven decision support model
-- We are on target to finish developing patient facing apps
-- We are also integrating a deep learning solution for mobile phone based Diabetic Retinopathy screening
About Our Team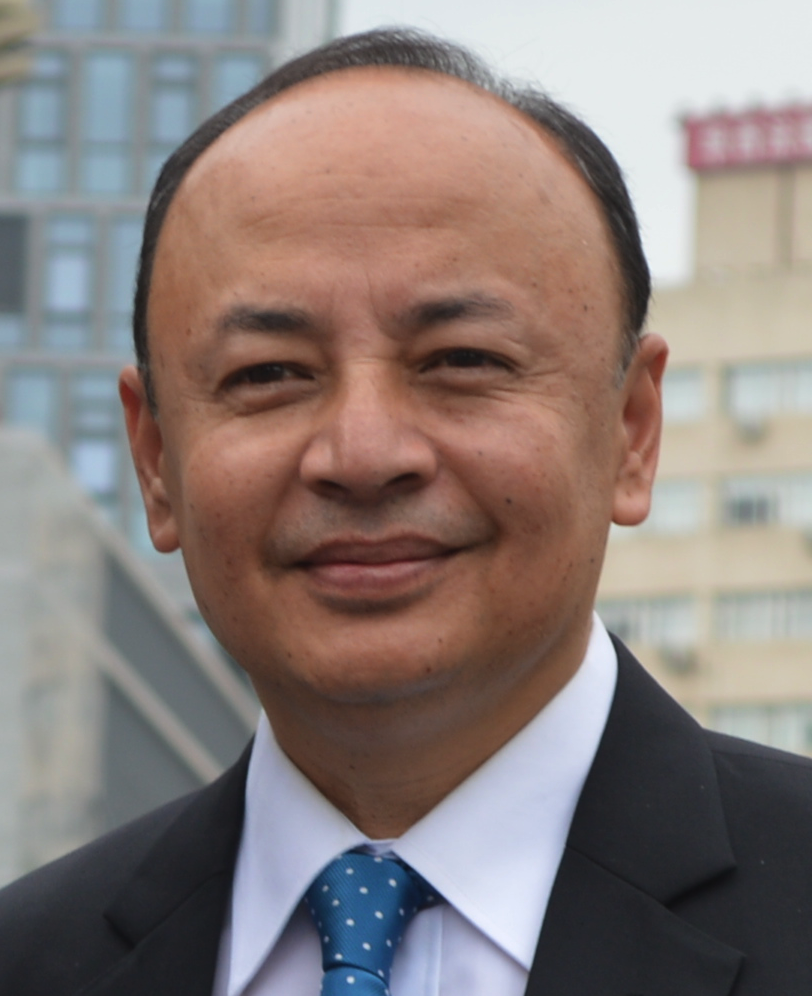 Creator: Hemanta Shrestha
Location: California
Education: University of Connecticut, USA
Bio: An entrepreneur and a Data Scientist worked in corporate America for more than 14 years mostly in data analytics and business decision support.
Title: Co-Founder
About Team Members
Ravi Bajracharya
Co-Founder & CTO, B.S. Computer Science & Mathematics
Biography: IT Entrepreneur with healthcare informatics and ontologies expertise. More than 10 years of experience in software design and development.
Title: Co-Founder & CTO
Advanced Degree(s): B.S. Computer Science & Mathematics
LinkedIn: https://www.linkedin.com/in/ravibajracharya/

Suresh Manandhar
Scientic Advisor, PhD
Biography: Reader and Head of Artificial Intelligence Research Group, Department of Computer Science University of York, UK. Key expertise - Natural Language Processing, Machine Learning and Artificial intelligence.
Title: Scientic Advisor
Advanced Degree(s): PhD
LinkedIn: https://www.linkedin.com/in/sureshmanandhar/

How We Help Physicians
This solution helps reduce the amount of time physicians spend in data entry and EMR tasks and indirectly helps improve physician-patient engagement during an encounter.
How We Help Hospitals
The EMR component of our solution allows hospitals to manage, track and streamline patient medical record. Our tool will also help hospitals to provide a good patient support such as appointment scheduling, follow up, and facilitate patients to reach out their doctors through different channels.
How We Help Partners
Through pilot programs, our partners will get to try out our solution. After measuring the outcomes from the pilot program, our partners will get opportunities to evaluate and validate the solution.
Challenge Mission
Affiliation(s)
Dr. Suresh Manandhar is the head of Artificial Intelligence Research Group at the University of York, UK. Dr. Manandhar is a Scientific Advisor guiding Wiseyak in developing AI and Machine Learning algorithms. Public Health Programs - Dhulikhel Hospital/Medical School of Kathmandu University
Key Milestones Achieved and Planned
Wiseyak Inc Founded in Oct 2015 Participated in Cambrian Grove competition in Seattle, WA. Wiseyak was one of the finalists. Executed Diabetic Retinopathy project with a joint collaboration with the University of York, UK and Dhulikhel Hospital/Kathmandu University, Nepal
Our Competitive Advantages
Our solution of integrating decision support in an EMR at runtime based on patient data and findings such as test result is unlike any other solution in the market. Current leading solutions in the market has limited or no provision of decision support that is driven by up-to-date knowledge base and AI. Moreover, our ability to store patient record as standards based semantic representation enables semantic interoperability and compliance with little to no effort.
Barriers to Entry
We believe our method of continuously learning/building proprietary knowledge-base to provide inference and decision support at point-of-care will be difficult to replicate for our competitors - particularly one that supports semantic interoperability with different components/sources in the EMR. We expect our tech to give us significant barrier to entry for at least 2 years.
Funding, Partners and Alliances To Date
Our first partnership is with Dhulikhel Hospital, a community hospital in Nepal, and University of York to deploy an EMR capable of screening Diabetic Retinopathy in remote outreach centers of the hospital based on fundus images acquired by a smartphone-based fundus camera at the location.