About our project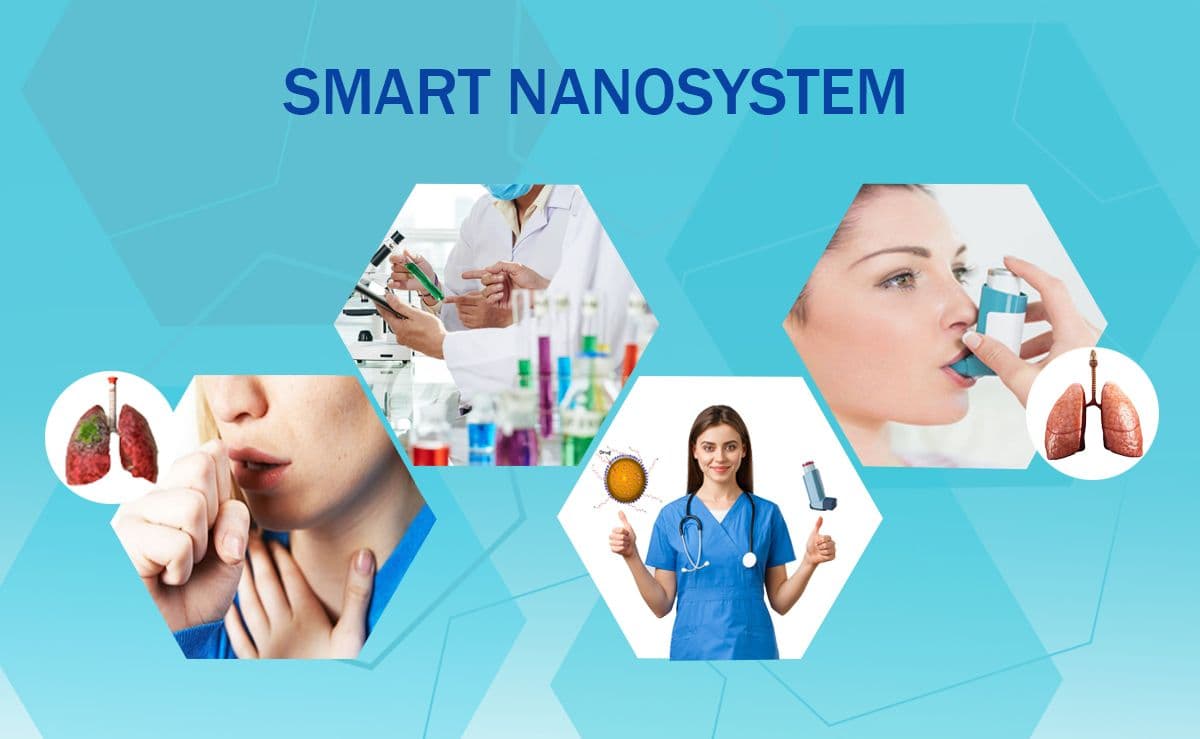 The problem we solve: Lung cancer is one of the most lethal cancer types in the world. According to the reported statistics non-small cell lung cancer (NSCLC) occurs in more than 80% of all diagnosed lung cancer patients. Although, already some common therapies are used for this cancer type like: surgery, chemotherapy and radiotherapy, the severe drawbacks make scientists to investigate new methodologies via utilization of nanotechnology in order to achieve more beneficial-cost effective treatments with lower risks and the least possible side effects. Although some clinical works have done in this scope but since nanotechnology is a recent developed science, there are so many unclear and unanswered vague thus, further investigation must be done to overcome these issues.
About our solution: The main goal of this project is to introduce the best inhalable complex of the cyclodextrin (CD) as nanocarrier and Resveratrol as an effective drug for treatment of NSCLC. Various factors need to be considered for improving the smart nanosystem as a targeted drug delivery system. We aim for delivering Resveratrol which is well-known for its antioxidant and anti-inflammatory properties. This drug potentially can be useful for cancer treatment via using biocompatible cyclodextrin carrier functionalized with appropriate targeting agents. When this nanosystem reaches to the cancerous cell, the drug is going to be resealed due to the pH sensitive property of the cyclodextrin. Hereby, we are focused to introduce the best smart nanosystem for NSCLC treatment based on these compounds.
Progress to date:
We did deep basic researches about cyclodextrins and nanocarrier systems for lung cancer treatment and also Resveratrol as a drug in particular. The technology behind this project has been developed and advanced over the recent decades. We have identified a potential drug that effectively enhanced antitumor activity in mice. There are some preclinical and clinical researches about this scope, especially, one recent research conducted in USA, studied on an inhalable form of resveratrol-cyclodextrin complex for NSCLC treatment. We tend to develop the smart complex of cyclodextrin and resveratrol by more effective functional agents to make it a practical drug for NSCLC treatment. Firstly, in our project, we will do some simulation studies to find the best proposed complexes and later introduce them to in vitro and in vivo studies. In the final stage, the best effective compound as a candidate drug is going to get approval from FDA and investigate for further clinical studies.
About Our Team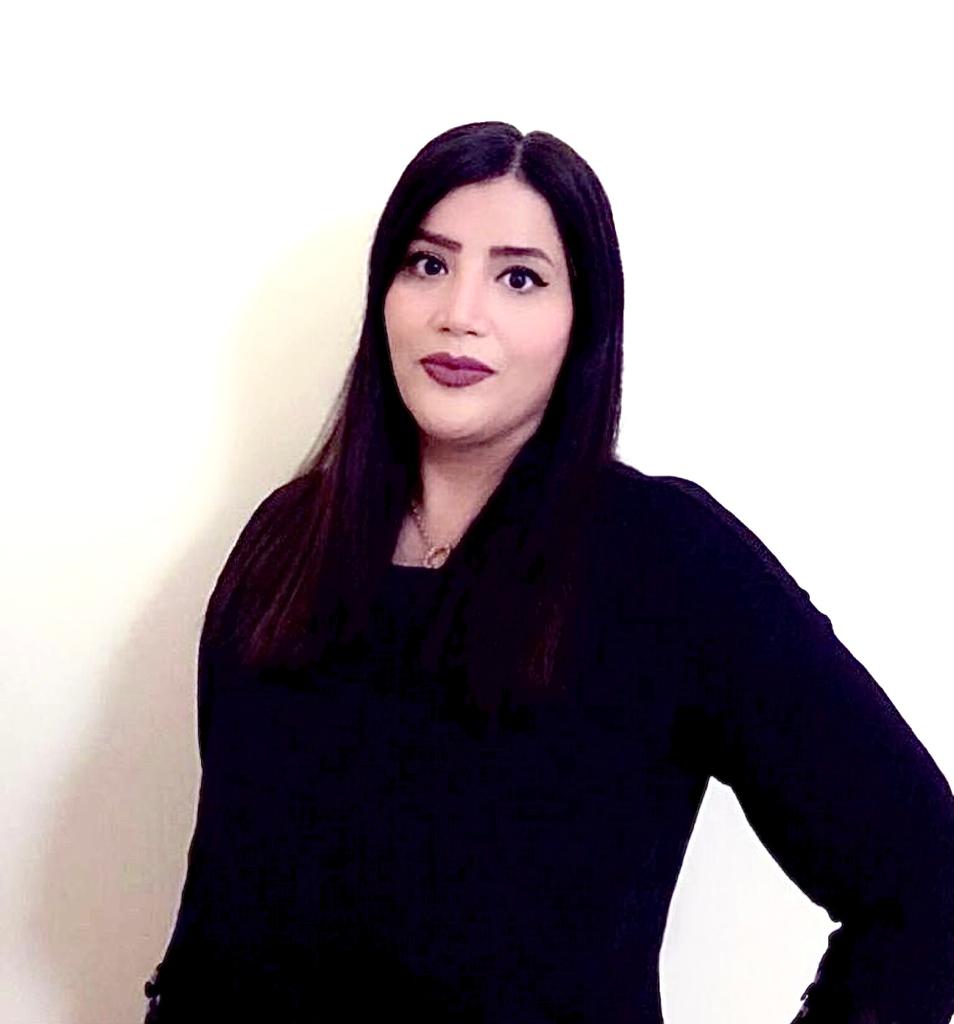 Creator: somayeh Akbari
Location: Berry Islands
Bio: Owner, CEO and Manager in NanoSciTec GmbH Company since June 2020. In addition, Owner, CEO and Manager in Green nanotech company since July 2021. Moreover Dr. Akbari is an editor in chief in journal of Nano Science Technology. Education: Postdoctoral Researcher, Faculty of Mechanical Engineering (nanotribology), University of Ljubljana. Ph.D. Degree in Mechanical Engineering (nanotribiology), Faculty of Mechanical Engineering, University of Ljubljana, Slovenia. Master Degree in Nanoscience, Universidad Del País Vasco, Spain. Also another Master Degree in Physical Chemistry. As well as bachelor degree in applied chemistry. Awards and Fellowships: Postdoctoral Scholarship by the European Union, PhD scholarship by the European Union (Marie curie as top offered scholarship in EU), Master scholarship by Spain form DIPC, TTRF Grant from Swiss Tribology for ECOTRIB-Conference, Postdoctoral Fellowship by Slovenian Research Agency of the Republic of Slovenia. Publications: Some of the publications are mentioned below: "Design and preparation of single?chain nanocarriers mimicking disordered proteins for combined delivery of dermal bioactive cargos", Macromolecular rapid communications, 2013. "Michael" nanocarriers mimicking transient-binding disordered proteins, ACS Macro Letters, 2013. "Direct integration of natural antenna structures to electrochemical cells towards novel biophotovoltaics", journal of Nano Science Technology, 2021. "B-Cyclodextrins-based nano carriers for cancer therapy", journal of Nano Science Technology, 2021.
Title: CEO, Founder, and Manager
Advanced Degree(s): Psotdoc
About Team Members
Zeinab Abbasirad
Researcher, MSc
Biography: I majored in Chemical Engineering. My master thesis was about designing and modeling some anti-cancer drugs using computational tools such as QSAR and molecular docking. Also, I managed to publish 3 articles related to this scope with good experience in simulation, modeling and molecular docking of drug systems. Since 2020 I have been working for NanoSciTec company as a researcher in the nanomedicine area. We are working in various R&D nanotechnology-based projects alongside industrial projects which leads to manufacturing. In addition, we have published some articles in this regard and also have written some scientific projects for the European Union.
Title: Researcher
Advanced Degree(s): MSc
LinkedIn: linkedin.com/in/zeinab-abbasirad-0a067613a

Armita Akbari
Pharmacist, Dr
Biography: I am a pharmacist graduated in 2019 from Semmelweis University in Budapest, Hungary. I am an enthusiastic researcher and started my collaboration with Nanoscitec GmbH Company since 2020. I work in Nanoscitec GmbH Company as Project Manager, Editor and Group leader of Nanomedicine group. In our team, we have written papers and published several articles in an international journal and in addition, we applied for European Union grants for our proposals and we organized scientific workshops.
Title: Pharmacist
Advanced Degree(s): Dr

How We Help Patients
There are challenging issues make us to propose this project, as lung cancer is known to be one of the most deadly type of cancer in the world, and on the other hand, COVID-19 pandemic. Reported statistics is representing the number of people are struggling with lung cancer are currently in more danger of COVID-19. We are focused to find a treatment that will show desired effects for the treatment of lung cancer.
Patients with cancer, lung cancer in particular, are really hurt with the surgical and chemotherapy methods. This category of people need more support from COVID-19 too. It is time to reduce their pain and make life better for them with the new appropriate drug(s).
How We Help Physicians
Treatment of non-small cell lung cancer (NSCLC) is a crucial problem in medicine. On the other hand with this COVID-19 pandemic the lung cancer patients are in more danger. It is already known that drawbacks of surgery and chemotherapy make the scientists and physicians to find better drugs and methods. Methods which are safer with easier access, lead a better treatment that is useful for both patients and treatment staff like physicians, nurses and etc. In this project we are trying to find an inhalable drug system with good functionality for lung cancer treatment. It would be our honor to be provided by your experience, advices and financial helps. Different types of providers can participate in this project. Since our medical project needs some experimental equipment at first and after achieving good results from in vitro studies, we need to proceed to do clinical procedures in laboratories and hospitals. So, we can gather together and make a good progress in producing useful drugs for cancer treating. In this procedure we can publish our data as articles in our journal, make some patents, and if our clinical studies provide good results, we are able to exploit the results for entering the product to the market. Our providers can make good benefits and we will share our progress with whom will participate in this project. Based on the previous results in the literature, we hope to make progress in cancer treatment. So let's make it. It will worth it.
How We Help Hospitals
With the help of our proposed project, we can provide hospitals with more effective inhalable drug for lung cancer treatment.
If our pre-clinical and clinical processes make satisfactory results, it is not a dream to produce a more effective drug that have lower drawbacks in comparison with other treatment methods that are being used currently for lung cancer.
How We Help Partners
All of our partners can actively participate in our big project according to their abilities. We can coordinate with scientists, physicians, hospitals, laboratories, universities and of course every person or organization which involves in the field of medicine. We are welcoming individuals who are passionate about helping people to live better and finding effective drugs for patients struggling with cancer. We can have different kinds of relationships with our partners as they can help us to run this project.
Investor Info
Market Size
The total market of product is dependent on the number of lung cancer patients in the world. According to World Health Organization, in 2020 about 10 million death happened for the cancer that 1.80 million of that belonged to lung cancer (https://www.who.int/news-room/fact-sheets/detail/cancer). It is estimated that this year, about 235760 adults (119100 men and 116660 women) in USA will be diagnosed with lung cancer (https://www.cancer.net/cancer-types/lung-cancer-non-small-cell/statistics). American cancer society reported that treatment for lung cancer patients involves one or more of the following options:
Surgery: $15000 or more
Chemotherapy: $10000-$200000 or more
Radiation therapy: $10000-$50000 or more
Drug therapy: $4000 or more a month depending on the drug
Also, the Agency for Healthcare Research and Quality reported that this type of patients are normally hospitalized for 1 week at a cost of $15600 total, or $2200 per day (https://health.costhelper.com/lung-cancer.html).
Considering the mentioned statistics, the costs of lung cancer treatment including hospitals, drugs and so on, placed a heavy burden on patients, insurances, and in general society. We pursue an effective drug with novel nanotechnology that lead to decrease the duration of treatment and hospitalization, lowering the side effects and the total costs, and lastly, as a result increasing the satisfaction of patients.
Projected 3 Year Growth
In the following three years, we intend to achieve at least one patent related to our nanoparticle. It may worth $500000-$1M to be sold to the manufacturers and generally who are active in drug industrial section. It is just the first revenue that can be made. We are hopeful after finishing our clinical procedure, the main drug system (drug and smart nanocarrier) and treatment method will get the biggest revenue about $100M or even more.
Revenue Model
We follow finding appropriate investors and gather together for making such a huge development in cancer therapy step by step. For example by the help of advertisements, we can find that some customers for our product, selling them our ideas, patents, or products. We can build good economic relationship with some big companies in drug industry like pfizer, janssen & janssen, and other important companies in the world.
Competitors
Utilization of nanotechnology in the field of medicine is a new promising generation of treatment, diagnostic and cure methodologies. In the recent decades, many scientist have been trying to find some drugs and/or methods based on nanoparticles for cancer therapy. Also, they have done some efforts in lung cancer therapy with nanoparticles in the world. So, our company as a Germany-based SME with some professional researchers majored in chemistry, genetic, medicine, chemical engineering, nanotechnology, and pharmacy are trying to get the desired achievements. Since our company located in munich, we are able to connect with experienced professors for example in LMU and/or TUM universities and collaborate with them and maybe use their laboratories to do our experiments with high quality materials and equipment. There is another positive point about our company, since we are a SME company, the government of Germany will support us to bring our products to the market and selling our products. As you may know Germany is one of the most important countries in drug industry. So, it will be a big chance for us to win the game in our favor.
Traction
All the drug factories, hospitals, pharmacies and every organization and manufacturer that is concerned about healthcare, lung cancer therapy in particular, can be our potential customers. Lung cancer treatment is a global issue and if we are able to solve this problem, we will have customers from all of the world.
Due Diligence Docs
Please note that access to the company's confidential materials is limited. Click this button to request access from the Company and its representatives.
---