About our project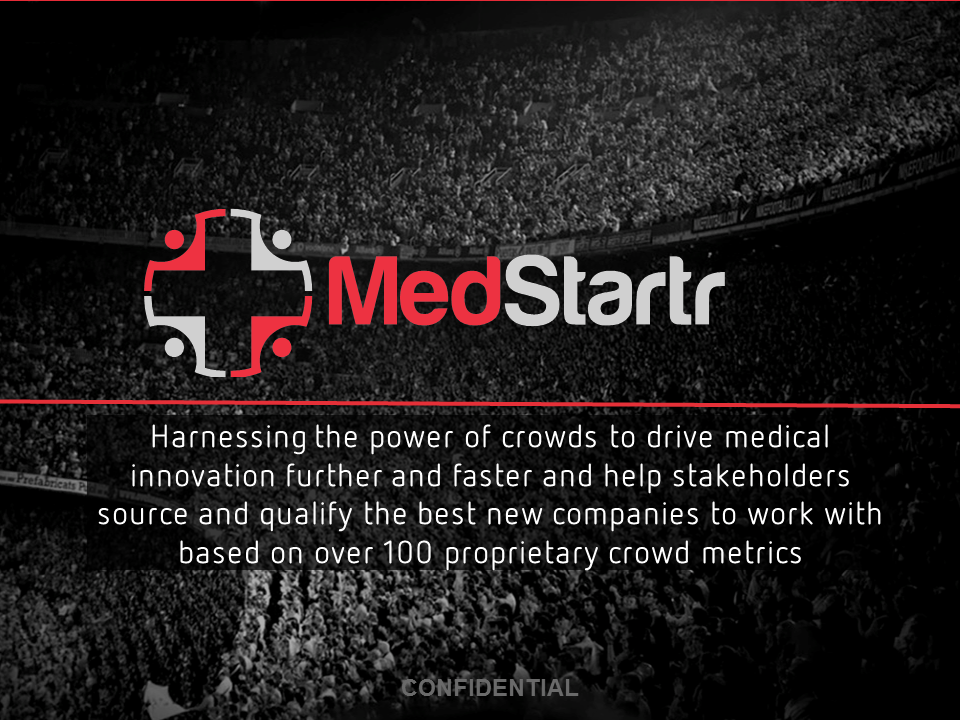 The problem we solve: We need more medical breakthroughs but innovation in healthcare is tough. Patients, Doctors, Nurses, and care providers want to get and give better care, but they have no say in what innovations get funded. Similarly, partners and investors want to work with the best new ideas, but investing in healthcare is inherently risky. This makes it particularly difficult to innovate in healthcare.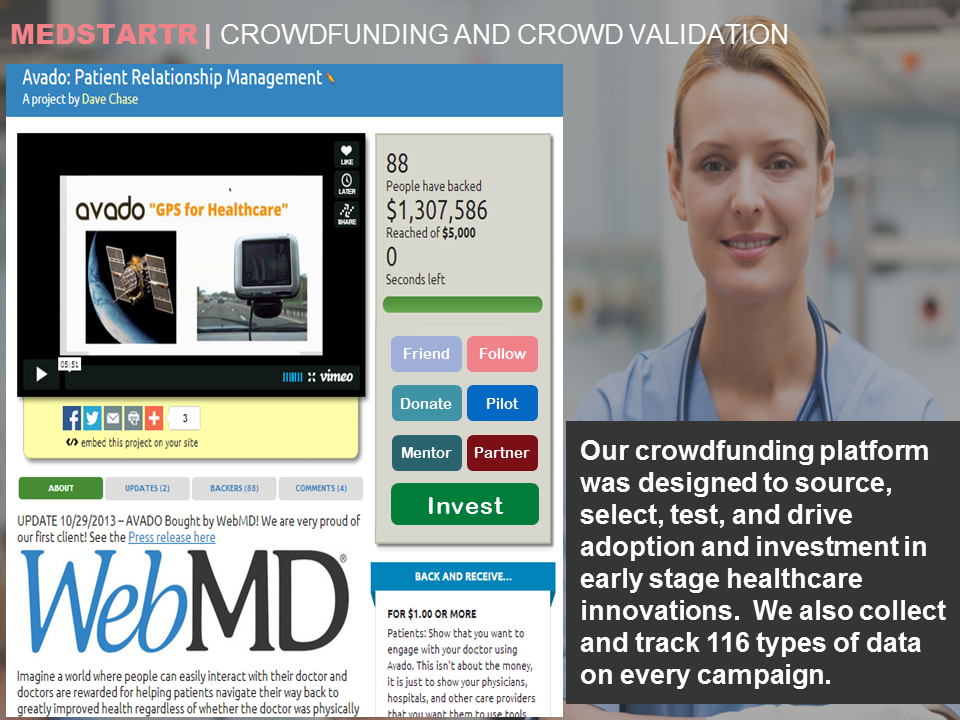 About our solution: MedStartr helps bridge the gap in healthcare by allowing new ideas to get found by millions of patients and providers that care about getting and giving better care. This provides market validation that hospitals and partners can utilize to help them see which ideas are best so they know which ideas to pilot and partner with. Ultimately, investors watch what happens and invest in or partners acquire companies that do well on the platform and events we have run for the last four years. Now, we are scaling up and starting our own fund to invest in the best.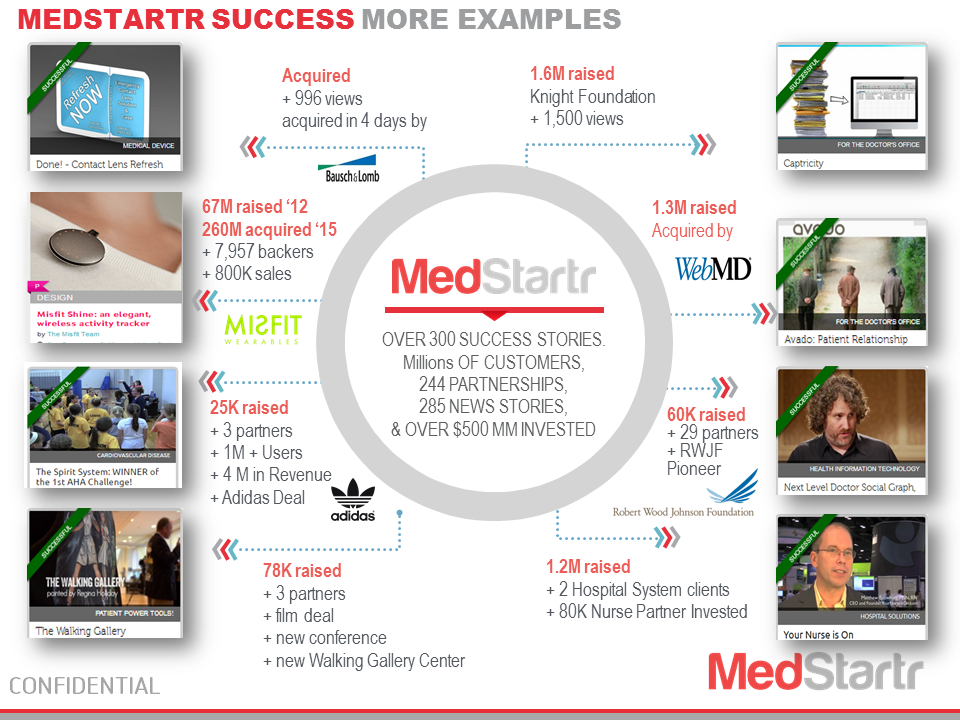 Progress to date:
We have helped hundreds of new ideas get to market faster and get funded, changing healthcare. In 2013 we started using crowd challenges to help our partners find the best companies as well. In 2015 we did our first MedStartr Momentum conference and put 16 companies on stage. In 2016 we are opening our accelerator fund to invest in companies that do well on the platform. We have had millions of site visits and helped millions get new ideas into their care and are very happy with our progress so far.
About Our Team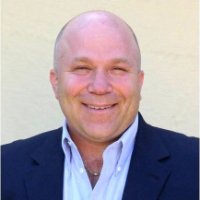 Creator: Alex Fair
Location: New York
Bio: While working on his Ph.D. in Pathology at the Medical College of Wisconsin, Alex took a break to found his first health tech startup. That first company was bought by a company that had just gone public and he has never looked back, starting new companies and running them ever since. He still wants to cure cancer and fix healthcare, but now he does so by enabling hundreds of new companies to get to market faster and more reliably. He has also served as adviser or mentor to over 120 startups.
Title: CEO
Advanced Degree(s): MS, Pathology
Twitter: alexbfair
LinkedIn: http://linkedin.com/alexfair
Challenge Mission
How we will improve Depression Care
This is a test
How we will make the lives of those who suffer from depression better
this is a test