About our project
The problem we solve: Right now there are no viable diagnostic alternatives to the DSM. Life Formulation is a robust alternative diagnostic that allows practitioners to describe in clear, everyday, non-medical language what their clients are presenting and what they propose to do to help, thereby revolutionizing diagnosis and treatment.
About our solution: Life Formulation solves the current diagnostic and treatment problems presented by a focus on the DSM by providing practitioners with a smart, simple, useful seven category template, perfect for an application, that allows them to say everything they need to say about their client's distress and about treatment options.
Progress to date:
Life Formulation has been described in detail in The Future of Mental Health (Transaction Publishers) and has received tremendous support. Practitioners want Life Formulation fleshed out and available as an application so that they can begin to use it as a supplement and complement to DSM diagnosing and as a substitute for DSM diagnosing.
About Our Team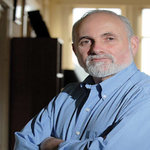 Creator: Eric Maisel
Location: California
Bio: author of 40+ books including THE FUTURE OF MENTAL HEALTH, RETHINKING DEPRESSION and THE VAN GOGH BLUES
Title: none
Advanced Degree(s): Ph.D.
Challenge Mission
How we will improve Depression Care
Individuals who are suffering from mental and emotional distress need a better response from mental health practitioners than a DSM diagnosis followed by a chemical fix. They need a robust application that takes into account their life experiences, current circumstances, meaning needs, life purpose choices, and practical and emotional challenges and that allows both client and practitioner to express their understanding of what's going on. The Life Formulation app takes all of this into account in a robust, simple-to-use way.
How we will make the lives of those who suffer from depression better
Sufferers will arrive at a much better understanding of their current situation, the sources of their distress, and the options available to them for relief and they will arrive at this understanding at a level considerably deeper than symptom relief. They will feel better more quickly, the results will be longer lasting, and, if they opt not to supplement their treatment with chemicals, there will experience no negative drug side effects.