About our project
The problem we solve: Physicians are unable to manage patient's condition's effectively due to limited visibility into patient's complete medical records spread across multiple care settings (Hospitals/ER, Physician Practice, Nursing Home & specialists) & inefficient clinical workflow(administrative burden) imposed by Electronic Medical Records (EMR) applications. This is causing significant hospital re-admissions resulting in $25B/Yr in unnecessary spend by Healthcare industry and $528M/Yr in penalties for Hospitals.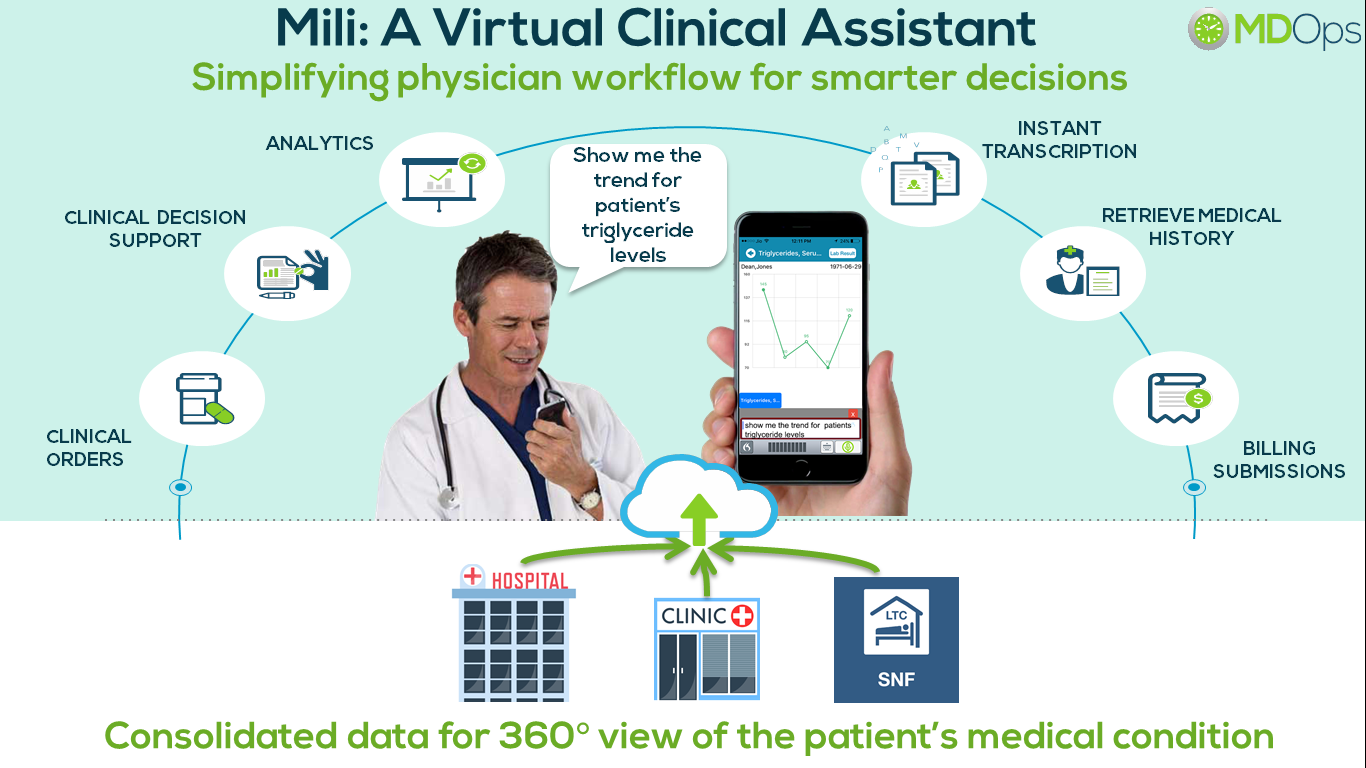 About our solution: Mili, a Virtual Clinical Assistant for Health systems to simultaneously connect to all their EMRs (in Hospitals, ERs, Practices ...) for analysis of consolidated medical records to identify patients at risk of hospital admission. Physicians can simply talk to Mili via smartphone in their natural language to diagnose & treat the patient to prevent the ER visit. They can then quickly dictate instant clinical notes into patient chart & auto submit to billing to complete their workflow efficiently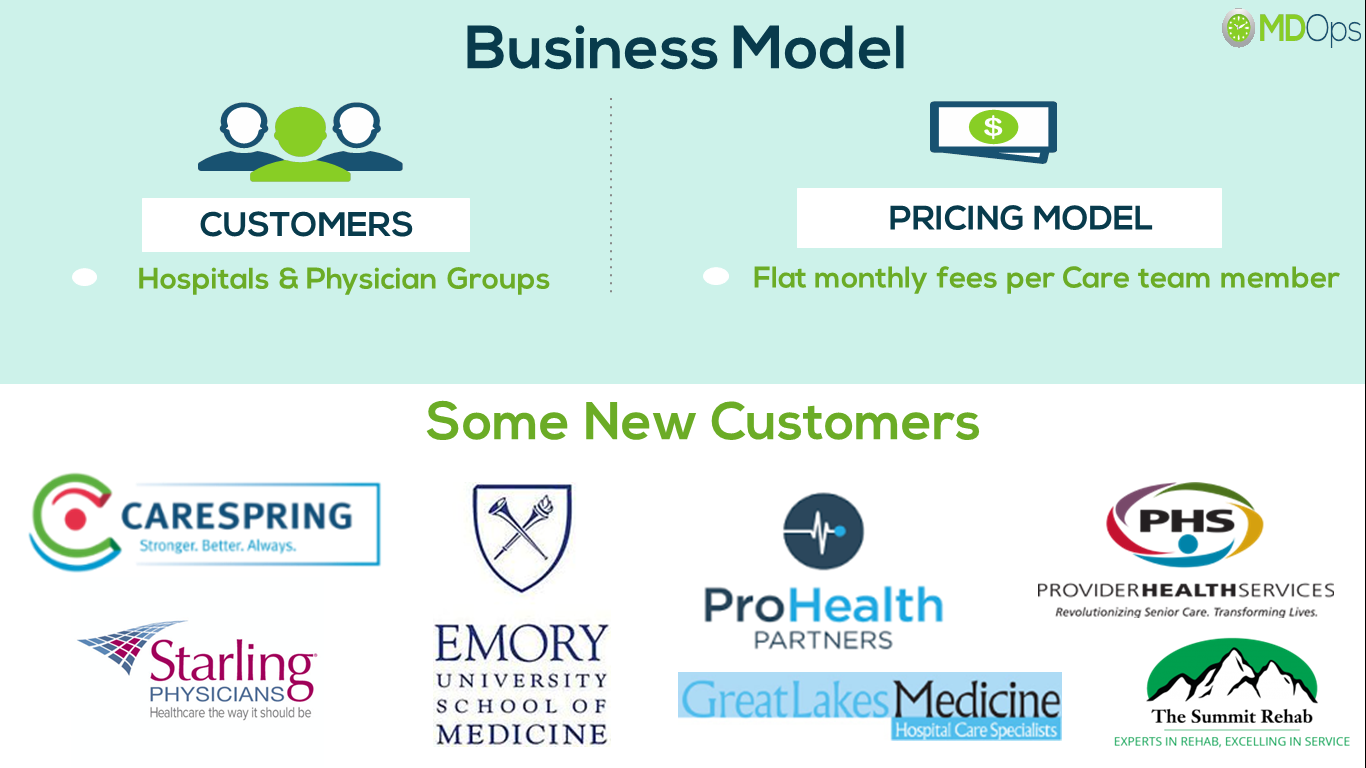 Progress to date:
Paying customers - 25 healthcare organizations providing physician care in hospitals, long-term care facilities & office settings
Community response: 70% of all our new customer acquisition through existing customers referrals

Physician - Patient encounters completed - 700,000
Monthly Revenue in Sept 2017: $19k
Partners: Allscripts, Epic(agreed to partnership)
About Our Team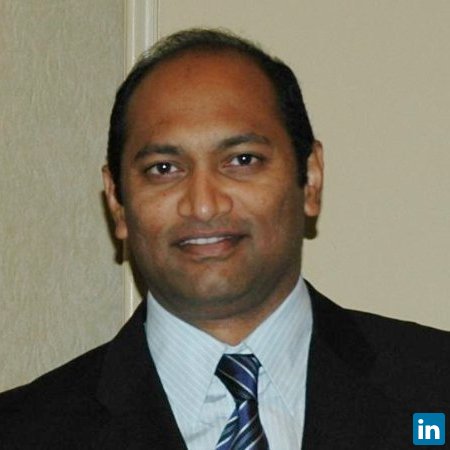 Creator: Avinash Kodey
Location: New York
Education: University of Cincinnati, MSc (AI)
Bio: Technology Start ups Business Development Sales Enablement Marketing Business Operations Market Research Strategic Planning Product Life Cycle Mgmt Technology Assessment Building Business Cases for Funding Healthcare IT Hosted Applications, SaaS IT Infrastructure Security, FIPS Compliance Business Process Management IT Process Automation (RBA) IT Service Management Systems Management Public Key Infrastructure (PKI)
Hospital Affiliation: Carespring Health, Emory, Provider Health Services, Great Lakes Hospitalists, ProHealth Post Acute P
Title: Co Founder and CEO
Advanced Degree(s): MSc
How We Help Patients
This technology takes over the burden from the patient of knowing & reporting all pertinent information to the physician & ensures physicians identify the risk of potential hospital admissions for any & all their patients so as to take preventive measures like adjusting medication to avoid their hospital visits keeping patients happy and healthy at home.
How We Help Physicians
Today Physicians are spending 40% of their time for clinical documentation & other administrative tasks. Our solution helps them reduce that so they have upto 30% more patient time. Our solution allows them to dictate instant clinical notes using an iPhone that is then stored in discrete format to help with clinical decision support and report on quality measures to avoid penalties imposed by payers like CMS. All this at 25% of the cost of a traditional transcription service and 10% of the cost of a traditional scribe.
The solution can also be setup to seemlessly exchange patient data with hospital and specialists to identify high risk patients and effectively manage their condition to avoid ER visit.
How We Help Hospitals
Health systems face financial risks/penalties with capitated payment structure due to hospital re-admissions and longer length of patient stays. Their efforts to simplify a physicians workflow and enable them to manage patient's condition effectively require changes to their EMR and clinical decision tools that involve years of application development cycles. They can instead train Mili through machine learning for smarter clinical decision support to avoid hospital readmissions and shorten length of hospital stay with automation of administrative tasks instead of waiting through years of EMR application development cycles.
How We Help Partners
The EMR vendor partners can improve their value by providing cutting edge technology of a virtual clinical assistant with medical understanding to simplify their customer's clinical workflows enabling them deliver more effective patient care and mitigate their financial risks associated with hospital readmissions without having to invest massive capital into their EMR application development. They can deliver clinical decision support intelligence faster to their customers by training our virtual assistant through machine learning
Challenge Mission
Key Milestones Achieved and Planned
Completed 700,000 patient encounters by May 2017
Monthly revenue increased to $19k in September (70% increase) since 2016
Based on the customer agreements signed so far, our monthly revenue expected to increase to $42k by Q3 2018
Our Competitive Advantages
Our clinical decision support is based on complete patient data consolidated from Hospital, ER, Physician Office... Vs. competitors like Augmedix who base on incomplete patient data from single care setting
Health systems can quickly update & customize Mili's intelligence for treating various conditions/diseases through machine learning instead of waiting long application development cycles of their EMR vendors
Virtual assistants like Alexa and Siri do not have the understanding of medical terms and context making them unsuitable for physicians use but we can deliver Mili's capability through them when they do develop that understanding.
Our AI based system can recognize patterns to identify patients at risk of hospital admissions instantly at point of care which is not possible with manual scribes that competing services of Augmedix use.
Barriers to Entry
We have atleast 3 years of early mover advantage with our respository of physician commands & patterns to identify high risk patients reliably. We expect to build a market presence in that time frame to establish ourselves as market leaders as we work to do pilots with key health systems through partnerships with major EMR venors like Allscripts and Epic and open connector framework for 300 other EMR vendors to scale our efforts.
Traction, Funding and Partners
We have raised $620k already through Angel investor and co-founder Avinash Kodey. We have raised an additional $150k in convertible note. We are currently raising $2.7M with 4 investors lined up.
Investor Info
Market Size
Target Market: Health systems in English speaking countries (USA, Canada, UK..)
Total Market Opportunity (USA alone) : $9B in Annual Recurring Revenue (ARR) [1.3M Users (Physicians & Mid level practitioners) in USA alone - x $450/Mo/user subscription fees x 12 Months]
Estimate Total Market Opportunity for key English speaking countries(USA, Canada, UK, Australia): $25B Annual Recurring Revenue (ARR)
Projected 3 Year Growth
We intend to achieve 3% US market penetration within three years with gross margins at 55%. This will produce 180M in Annual recurring revenue by 2020
Revenue Model
While we continue direct sales to smaller physician groups, we plan to pursue larger health systems through partnerships with EMR vendors by leveraging their existing relationships.
Individual Physician Practices: Direct Sales
Larger Health/Hospital systems: Channel Sales via partnership with EMR vendors to resell Mili to their customers
Allscripts already a signed partner
Epic agreed to partnership (Integrated solution ready by Dec 2017)
Plan to publish Mili's connector framework for 300 other EMR vendors so they can integrate it wilth their EMR and to resell to their existing customers
Competitors
Current Competitors: Augmedix, Entrada(Acquired by Nextgen), TalkChart, NoteSwift, Scribes, Transcriptionists, IBM Watson
Future Competition: Siri (Apple), Alexa(Amazon)
- Clinical decision support based on complete patient data (consolidated from Hospital, ER, Physician Office...) Vs. based on incomplete patient data (from a single EMR)
- Quick clinical intelligence updates via machine learning for smarter care Vs. Long software application development cycles
- Have clinical understanding of Medical terms and context(Missing in Siri & Alexa) - Our platform has ability to deliver the service via Siri & Alexa in the future
Traction
Paying customers - 25 healthcare organizations providing physician care in hospitals, long-term care facilities & office settings
Physician - Patient encounters completed - 700,000
Monthly Revenue in Sept 2017: $19k
Due Diligence Docs
Please note that access to the company's confidential materials is limited. Click this button to request access from the Company and its representatives.
---