About our project
The problem we solve: HealthKOS™ = Connected Quality care Last mile - Engaging patient in their own health. Connecting patients to their doctors and family to improve the quality of care. HealthKOS takes a holistic approach, effectively becoming the primary enabler of communication between patients and healthcare organizations using automated algorithms. It would have a positive impact on the health and wellness of the population, reducing the overall rate of hospitalization and ultimately driving down the cost of healthcare.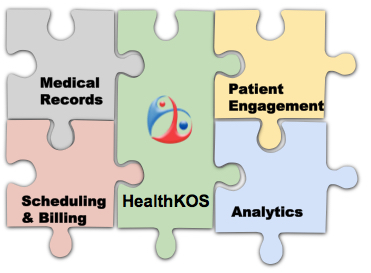 About our solution: HealthKOS is unique because of several reasons 1. Single login to manage the patients. One place does it all whether it is remote monitoring, medication management or telehealth. 2. Only solution which ties it all to quality metrics like HEDIS scores. 3. Provides powerful tools to both patient and provider to improve on quality care. 4. Automated algothrims bridges the communication gap between patient, family and providers.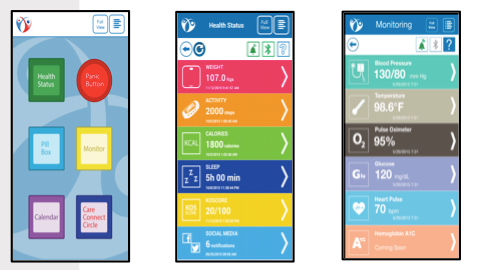 Progress to date:
The HealthKOS Offering consists of:
Software As A Service
Access to HealthKOS™ Online Portal
HealthKOS™ Smartphone App
Patient Management Module
Medication Management Module
Telehealth Module (no recording and no storage of sessions)
Analytics (does not include customizations)
Chronic Care Management (CPT 99490)
HealthKOS is live and is being delpoyed across 100,000 patients in Miami for a MSO.
About Our Team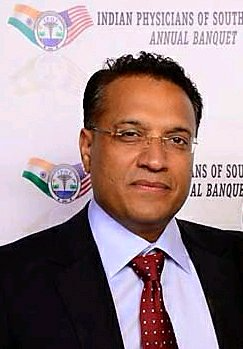 Creator: Naveen Goel
Location: Florida
Education: Baroda Medical College, Long Island College H
Bio: Dr. Naveen is the CEO and Founder of HealthKOS. As Innovator in 'Patient Centric Health Solutions,' Dr, Goel's goal is to help healthcare organizations provide quality care while reducing costs. Dr. Goel is an interventional nephrologist with expertise in access care for dialysis patients. His outpatient vascular access practice, American Access Care of Florida, provides critical maintenance and support procedures for dialysis patients throughout South Florida. Dr. His groundbreaking work in nephrology has been recognized within the community and fueled the growth of his practice. Early on, Dr. Goel understood the unsustainable Health care waste trajectory. He began to do his part to impact the community creating change through saving a significant amount of cost by reducing 'dialysis access related' admissions to the hospital. Using experience from working with the sick patient population with multiple chronic diseases lead to an epiphany and the development of real life health IT solution, 'HealthKOS'. HealthKOS helps healthcare organizations provide connected quality care through a software platform that engages the patient with a mobile component. It offers a consolidated approach, connecting doctors with their patients in near real time using automated algorithms and tracking patient health even when they are at home. HealthKOS enables healthcare providers to care for their patients while decreasing cost to the healthcare system. In addition to the creations and development of HealthKOS, Dr. Goel working with the government of developing countries to enable them in providing quality care to their people especially underprivileged population in the rural area leveraging HealthKOS technology. His areas of expertise include Population Health, Digital health, Health IT, Connected Care, Telehealth or Telemedicine, Remote Monitoring, Medication management and compliance.
Hospital Affiliation: American Access Care of Florida
Title: CEO
Advanced Degree(s): MD
About Team Members
Sanjay Deo
COO, ME in computers, CISA, CISSP, HCISPP
Biography: Sanjay Deo is a Founder and COO of HealthKOS. Sanjay Deo has over 25 years of experience with Healthcare operations, process, cybersecurity and compliance. Sanjay brings a vast realm of experience and success in the areas of leadership oversight of all aspects of projects, including, but not limited to, project initiation, strategy plans, Impact Analysis, scope and charter development, build needs and integration testing, training, command center operations, optimization, adoption and sustainment. Sanjay maintains current day, hands on, technical expertise as well and knowledge of and promotion of best practice, core measure and quality care initiatives. In addition to his role at HealthKOS, Sanjay is the President and Founder of 24By7Security. Sanjay is responsible for all aspects of corporate development, business development including execution of strategic business plans. The company focuses on Cybersecurity services – Risk Assessment, Policy & Procedures and Training including incident response across various industry lines. This experience is a great benefit to the HealthKOS platform. Sanjay currently serves on the Board of the South Florida CIO Council, he is also Co-Chairs the South Florida CISO Forum. Sanjay is part of the HIMSS' Privacy and Security Committee focused on Risk Assessment in the Healthcare Industry. Sanjay is a frequent speaker on IT Governance and Cybersecurity at national conferences. Sanjay holds a Master's degree in Computer Science from Texas A&M University, and is a Certified Information Systems Auditor (CISA) accredited by ISACA, Certified Information Systems Security Professional (CISSP) and Healthcare Information Security and Privacy Practitioner (HCISPP).
Title: COO
Advanced Degree(s): ME in computers, CISA, CISSP, HCISPP
Twitter: @sanjay_deo
LinkedIn: https://www.linkedin.com/in/sanjaydeo/

Mritunjay 'Jay' Kaul
CTO, BS in Management Information Systems,
Biography: Rising technology leader noted for driving business innovation, applications, networking, operations, and security leadership to accelerate business growth to gain competitive edge. Proven ability to lead seamless implementation and deliver next–generation technical solutions. I, excels in introducing organizational change and leveraging existing technology and knowledge base with internal resources to facilitate business excellence. Forward thinker providing vision and dedicated leadership for key technologies. Proactive leader and communicator with a solid track record of building cohesion and driving results across all levels of senior management, staff, vendors and customers. Qualification Summary Twenty plus years experience with management information systems, including eighteen years specifically focused on healthcare information systems. Software development lifecycle experience ranging from gathering client requirements to final client acceptance. Worked in AGILE methodology to deliver development projects. System integration and interoperability, EHR integration, resolving difficult integration and implementation challenges, utilizing technology to solve complex business problems Expertise with complete lifecycle of patient process from patient management, ancillaries (like orders, Pharmacy, Radiology, Physician Billing systems etc.), Patient Accounting and Interfaces and supporting these business modules. Strong understanding of interface tools such as Cloverleaf, Open Link, Mirth and API's technologies etc. Worked on HL7 standard interfaces and part of 8371 Implementation team. Working on XML integration and more. Experience with Databases, Networks & Hardware's, Interfaces, Telecom, Cloud Computing and coordinating other IT solutions. Conducted envisioning sessions, requirement analysis and participated in the development of technical design specifications.
Title: CTO
Advanced Degree(s): BS in Management Information Systems,
LinkedIn: https://www.linkedin.com/in/jay-kaul-71b70214/

Ajay Sharma
Technical Project Manager, MCA
Biography: Over 13 years of consulting experience with IT and ITES companies; worked on 20+ projects of Agile/waterfall methodology with fixed bid, T&M project models and handled team of 30+ resources. Ajay has extensive experience in planning, executing, monitoring and closing projects. He enjoys interfacing with clients and effectively implement procedures and processes following CMMi and PMI. Area of expertise includee End to end project delivery, Client Expectation Mgmt., Requirement Mgmt., Change Mgmt., Management and Leadership skills, Team/People Management aptitude, Contingency planner, project and technology evangelist, team builder, direction, vision, problem solver, customer facing. Ajay holds a Master degree of Computer Applications and is a Microsoft Certified Technology Specialist and professional.
Title: Technical Project Manager
Advanced Degree(s): MCA
LinkedIn: https://www.linkedin.com/in/ajaysharma30/

How We Help Patients
Changing healthcare from patients point of view. HealthKOS is comprehensive patient engagement platform.
With HealthKOS mobile solution patients
1. Cannot forget to take medications: Automatic reminders to take their medications and ability to track.
2. Cannot forget doctors appointments: Automatic reminders of scheduled doctors appointments.
3. Cannot forget to check vitals: HealthKOS reminds and tracks the vitals e.g. blood pressure, weight, blood sugar, oxygen saturation etc. by seamless integration with home medical devices.
4. Ability to maintain 'Health and wellness' through 'Health Score'. Knowing what is needed to maintain good health. Pateint is reminded of e.g. Flu shot, Mammogram, Colonoscopy etc.
5. Personal records on finger tips with ability to share with family or other doctors in case of need.
6. Ability to reach doctors 'easily' through help button.
7. Care plans electronically available - get rid of all the paper instructions
HealthKOS not only help patients to let patient manage their health but it does under supervision of their doctors. It tracks the patient health information and sytematically present to the doctor as well, so that they can intervene early in case of need.
How We Help Physicians
Now physicians are able to provide 'Quality care at reduced cost' which translates into better patient care.
*Improving the quality and decreasing the cost now physicans can improve significantly their revenue.
* certain 2018 CPT codes reimburese significantly for CCM and now for remote monitoring and telehealth.
Various modules as below
1. Medication tracker:
- Ability to know whether patient is taking or missing the medication
- Decrease medication error
- One place to manage the patient medications
2. Remote Monitoring / Vital Tracker: CPT code 99091 - $55 per patient per month paid by CMS, so far it was bundled with CCM but for 2018 expected to be unbundled.
- How patient is doing at home?
- Decrease hospitalizations by intervening earlier before urgent situation become emergent
3. Close care Gaps: Improve quality metrices/ HEDIS scores - Based on different contracts upto 9% of total rimbursement to the practice
- HealthKOS Campaign Module - help close the care gaps easily and saves time of the staff in reaching out the patients
- Automated alerts to the patient through healthscores
4. CCM Module - CPT code 99490 - $42 Per patient per month paid by CMS
5. Telehealth Module - For 2018 CMS is planning to reimburse for it.
How We Help Hospitals
Problem:
More than 2500 hospitals in USA were penalized by Medicare by holding upto 3% of total reimbursement cut due to excessive 30 day readmissions. Which was more than $500 million in payments which were held back.
Solution:
1. HealthKOS remote monitoring with automated algothrim
and
2. Medication management module: decrease the medication error and increase compliance.
will help prevent reduce unnecessary hospital re-admissions.
How We Help Partners
HealthKOS mobile solution is future of medicine a true 'Consumer Mediated Exchange' where patient is true owner of their health data.
All healthcare providers and allied services can use HealthKOS mobile solution come and help patient to mangage their health in one place.
Pharmacies e.g. CVS and Walgreens: now can manage patients 'virtual pill box' almost in real time. Remind the doctors and patient automatically through our mobile solution for the upcoming medication refill.
Labs Quest/ Labcorp: can send the results directly to the patients and flag them if they are out of range.
Imaging: Can send images and results to the patient as well.
Device companies - can stay connected with the patieints and track the devices they placed.
Challenge Mission
Projected 3 Year Growth
First production version is released and in implementation. Going through the learning curve with the end users and providers.
Learning from the experience and improving our implementation program.
Expected to implement in more than 150,000 patients begining Januarary 2018.
How We Will Make Money
We have unique mobile solution for the patients and sets us apart from everybody else. Our application brings several technology verticals using automated algorithms in one place for both providers and patients and tie them to the quality metrics. Our novelty is in simplicity for end users in this complex healthcare which resonates very well with the decision makers.
About our Competition
I think being a practicing physician gives a very unique prospective of the problem and hence creating solution which is meaningful to both patients and providers without increasing much time commitment from either of them. On other hand understanding of the financial aspect of healthcare helps us setting in our business strategy.
Progress with Customers to date
In three months of in market we signed our first client. Even being a bootstrapped start up we are in communications with several major health insurance plans, employers and even a Government agencies. Response is more than expected from all of them. We believe in HealthKOS so much that we have invested not only our valuable time but also more than million dollars. We believe this technology should be able to reach as many patients possible and need funding to support the mission.
New Orleans and Our Company
Investor Info
Market Size
Our targeted patient population is 55 million medicare beneficaries out of which approx. 4 million in Florida. Florida is one of the top five states with highest number of medicare beneficaries hence priime market to target.
Projected 3 Year Growth
With 4% market penetration of medicare beneficaries (that is half the total numner of Florida medicare patients).
in three years total projected revenue for 2020 is $44 M.
Revenue Model
We are marketing to large
Hospital
ACO/MSO
IPA's
Self Insured Large Employer
to provide quality care and decrease cost of care. We believe the push of CMS to show innovation, quality improvement and decrease cost of care working in favor of HealthKOS success. We are using the price point as an advantage to get into this organization as vendor or as a risk partner.
Competitors
There is no real competitor with comprehensive platform with all the features and benefits but there are others with specific targeted components.
Vivify - Remote monitoring
MD live or Amwell (other telemedicine companies)- Telemedicine platform, completely different business model
Pillo - Medication management pill box, Very expensive pill box for management of medications to expensive for the patient population we are targeting.
bwell - Seems to be direct going to the patient and burden of providing the history and management depends on the patient. Again the patient population we are targeting needs help and can only be managed via doctors.
Inxitehealth - On way stream like patient portals and let patient access their medical records.
Sharecare - Find doctor, maintain healthy life style, keep track your health data and records.
Traction
Signed first customer and deployment underway
In talks with largest MSO in Florida
Aggressive Marketing campaign underway via Tradeshows:

National ACO Conference, DC
Florida ACO Conference, Orlando
Connected Health Conference, Boston
Due Diligence Docs
Please note that access to the company's confidential materials is limited. Click this button to request access from the Company and its representatives.
---