About our project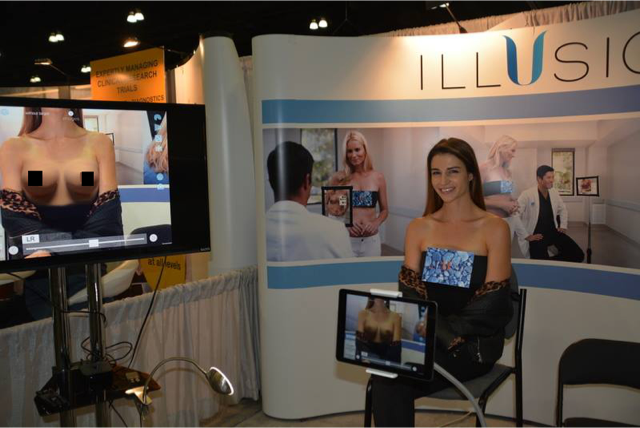 The problem we solve: Approximately 85%-90% of plastic surgeons do not currently use an imaging system. They rely on an extremely antiquated and ineffective process of viewing photographs of other women. The flaw in this is that every woman has a very unique set of physical characteristics which impact the shape, size and sag of her breasts. In addition, breasts should be viewed as part of the whole body, maintaining certain standards of proportion.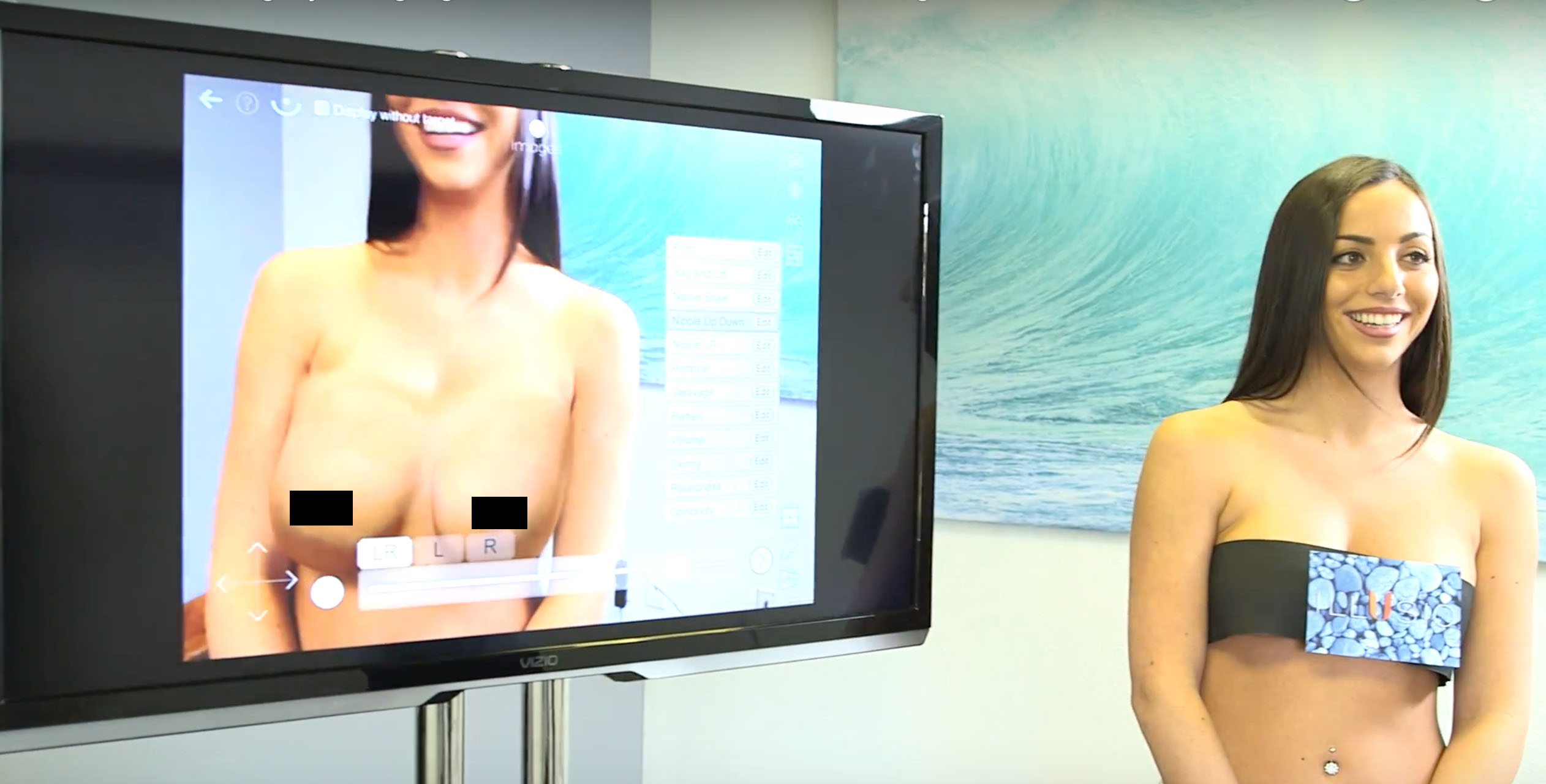 About our solution: ILLUSIO transforms a wall mounted television into a 'Virtual Mirror'. During a consult, a patient can look into the mirror and see herself; however she will have virtual breasts superimposed over her real breasts. These virtual breasts can be manipulated in real-time by her surgeon to visually demonstrate the potential outcome of surgery.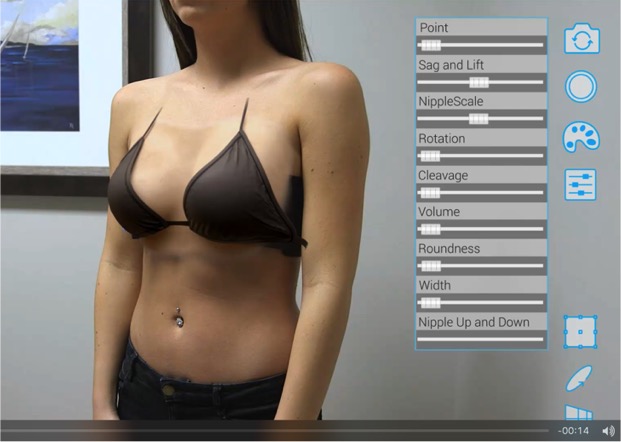 Progress to date:
CONTRIBUTE TODAY AND GET THE EXCLUSIVE MEDSTARTR PHONE APP OF OUR BREAST IMAGING SYSTEM
This is limited to Medstartr. For a small amount you'll be able to see what you or a friend would look like with breast augmentation.
For a slightly higher level of contribution we'll send you the necessary credentials for an UNLOCKED version of the app...where you can remove the bikini!
YOUR CONTRIBUTION WILL GO A VERY LONG WAY AND WE WILL BE ETERNALLY GRATEFUL.
Earlier this year we launched a trial version of the ILLUSIO virtual mirror for breast augmentation patients. Used to enhance the patient experience during breast augmentation consultation, ILLUSIO 3D imaging features a real-time image of the patient's face and body with superimposed breasts (the size they would be post-surgery), so the patient can see how she'd look from different angles.
ILLUSIO in the making
WHAT IS AUGMENTED REALITY? (or AR)
AR is when you combine a virtual image with the real world.
The ILLUSIO imaging system uses a proprietary elastic band and tracking marker which is worn around the woman's chest. This allow the system to place the virtual breasts directly on the patient. With this technology, when the woman turns side-to-side and moves closer or further from the iPad, the virtual breasts stay right where they're suppose to...moving with her.
When you contribute $50 or more, we will send you our band and marker so that you can appreciate the full augmented reality experience.
ILLUSIO is Patent Pending in both the US Patent office and the World Patent Office.
UNLOCKED Smartphone App
ILLUSIO at major trade show
So far the industry has embraced us with open arms. We've been to the major trade shows for plastic surgeons and it's clear that the surgeons and the patients want our imaging system.
And the media has been very supportive as well...
ILLUSIO CEO on Spanish TV program, El Hormiguero
So, if things are going so well, why do we need Medstartr???
ILLUSIO is fully functional, though we need to make it even better. We need to go from an animated image to an actual 3D scanned image of the patient.
Our minimum goal will more than take care of this technical advancement.
What we really need are FANTASTIC Salespersons!
We know who we need, but we need the funds to attract the best talent.
We've already taken care of all of the heavy lifting. Now it's time to start sprinting out of the starting gate.
WE NEED YOUR SUPPORT.
About Our Team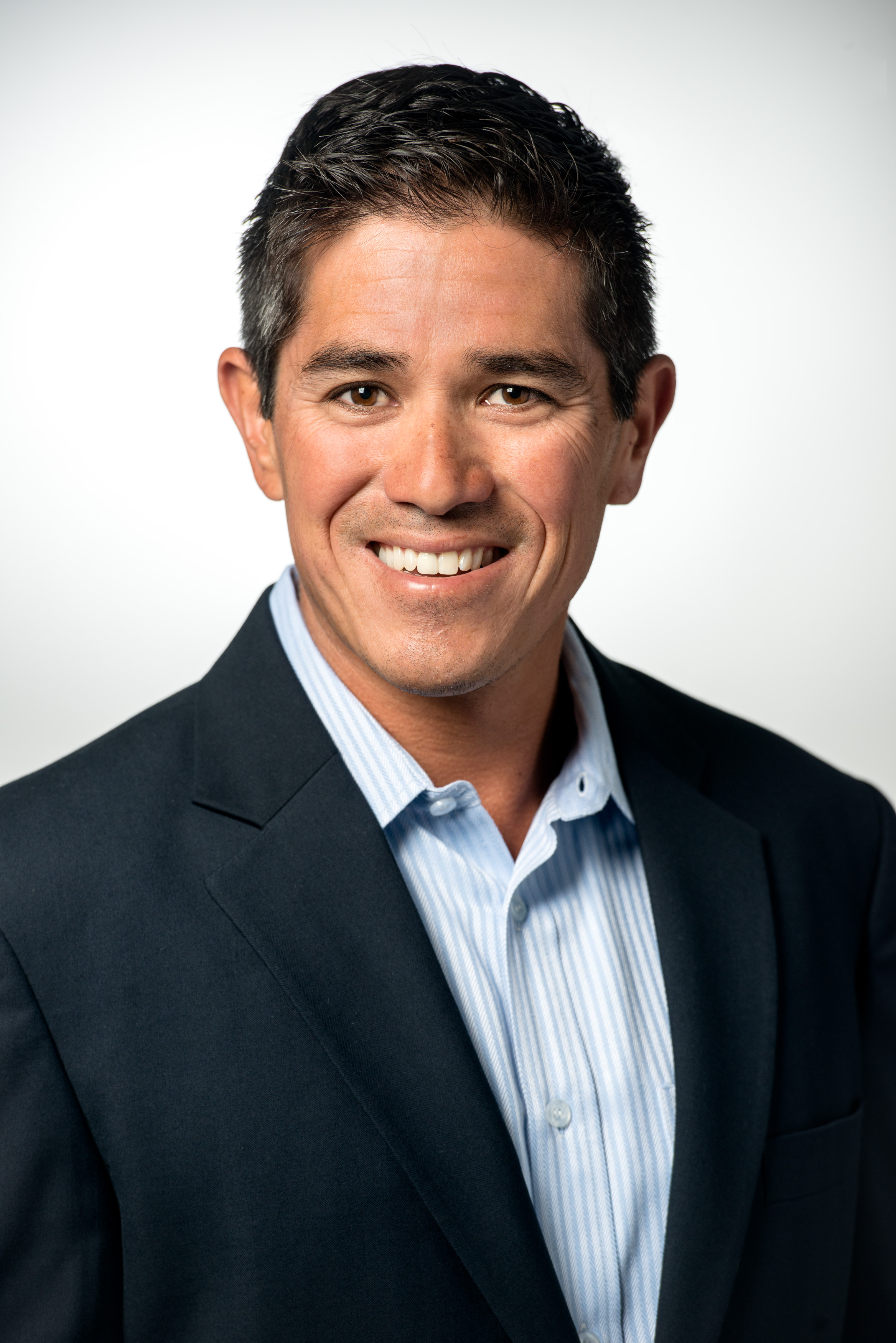 Creator: Ethan Winner
Location: California
Education: Pepperdine University
Bio: Mr. Winner leads the ILLUSIO team and manages day-to-day operations of the company. Prior to ILLUSIO, Ethan was a global communications executive specializing in reputation and brand management for both professional services and consumer-oriented companies. He has represented dozens of Fortune 500 companies spanning more than 20 years in traditional and multimedia advertising and strategic communications in U.S. and international markets.
Title: CEO
Advanced Degree(s): MBA
How We Help Patients
ILLUSIO is the most patient-centric imaging system for plastic surgery. Our mission is to be the world's number one visual communication and education tool for surgeons and patients. When a conversation about a women's body is limited to verbal means, it is nearly impossible to have a shared understanding and expectation of the outcome of surgery.
With ILLUSIO, surgeons can visually demonstrate in real time what they're recommending, and their patients can see it and respond with feedback.
Further, ILLUSIO enables an emotional connection to and repsonse. Women actually see themselves in the mirror with their future body.
How We Help Physicians
With ILLUSIO, plastic surgeons will see increases in consult conversation rates and patient satisfaction.
In trials, conversation rates have gone up by as much as 120%. In addition, we are seeing increases in bookings on the day of their consult, as well as greater satisfaction and patient referral rates.
In addition, reoperation rates have gone down considerably becuase the surgeon's and the patient's expectations are in alignment.