About our project
The problem we solve: There is a need for portable medical records that correlate to patient-specific treatments that track progress and encourage compliance.
About our solution: The 360orthoCare platform solution provides a way to more fully engage patients in their treatment while improving convenience and compliance. Additionally, the streamlined solution offers true cost leadership through increased practice efficiencies. The 360orthoCare platform employs mechanisms for data collection to assess long-term outcomes of specific treatments, implants, surgical and physical therapy techniques.
Progress to date:
We have recently completed the initial development of the patient, admin, and clinician portals. We are about the produce the physical therapy videos to populate the database. We expect to begin beta testing in Q2 of 2019.
About Our Team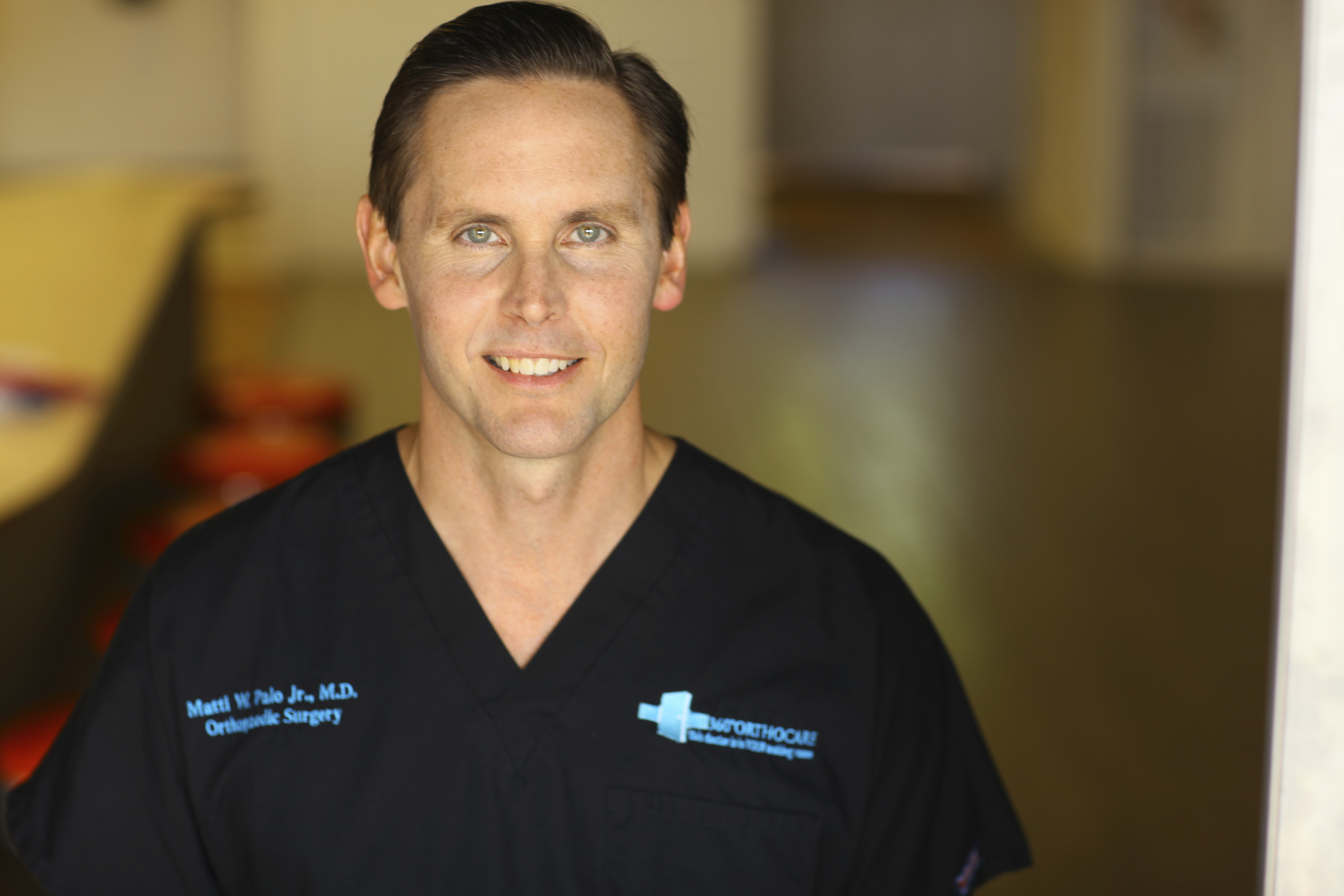 Creator: Matti Palo
Location: Louisiana
Education: University of Alabama School of Medicine
Bio: Dr. Palo is a physicist and Board Certified Orthopaedic Surgeon. Dr. Palo operates a large healthcare practice in the New Orleans greater metropolitan area. Through his practice, Dr. Palo realized that there was a clear pathway for improvement in healthcare delivery. He decided he wanted to utilize his unique combination of background, education, and worldview to completely change the way orthopedic care is delivered.
Hospital Affiliation: FMOL
Title: Founder and Managing Director
Advanced Degree(s): MD
About Team Members
P.J. Landers
Physical Therapy Liaison, DPT, MPT, MTC, OCS
Biography: PJ Landers, owner of Landers Physical Therapy, received a Bachelor's degree from the University of Southwestern Louisiana in 1997. He continued his education at the University of St. Augustine for Health Sciences and graduated in 2000 with a Masters of Physical Therapy degree. While working as a full-time physical therapist, he further progressed his education and received a postgraduate Doctorate of Physical Therapy degree from the University of St. Augustine for Health Sciences in 2003. PJ has extensive postgraduate education and became nationally recognized as a Certified Manual Therapist in 2003. He is one of the few distinguished physical therapists in Louisiana who has received this certification. In 2007, He became nationally recognized as a board certified Orthopaedic Clinical Specialist by the American Board of Physical Therapy Specialists, making him the only physical therapist in the Covington/Mandeville area who holds this distinguished certification. PJ is dedicated to his profession and strives to achieve the highest standards of patient care to achieve the best possible outcomes.
Title: Physical Therapy Liaison
Advanced Degree(s): DPT, MPT, MTC, OCS

Challenge Mission
How We Address the Mission of The Challenge(s)
The 360orthoCare solution directly helps patients reduce their out-of-pocket healthcare costs by giving patient-specific affordable, more convenient access to physical therapy treatments. The cost of the 360 platform is less expensive than traditional care up front and the convenience of the platform provides better patient outcomes, therefore, reduced long-term healthcare costs.
New Orleans and Our Company
360orthoCare is based in St. Tammany Parrish, Covington LA. The filming of videos is being conducted by local production companies and we are currently looking to expand our team within the New Orleans Metropolitan Area.
Supporters
There are not supporters yet.
Comments
Login to post your comment!
Click here to Login