About our project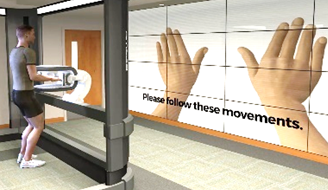 The problem we solve: The current standard of care for measuring musculoskeletal physical exam data involves physicians and physical therapists documenting subjective information, e.g., goniometer, to manually assess the angle of each joint of the patient. This process is subjective and labor intensive. In many cases, the clinician will forego collecting this data or make visual estimations to expedite the exam. If the full exam is conducted, it impedes clinical workflow. If not, there is an increased risk of inaccurate assessment and coding. Additionally, due to the manual, disconnected collection of data, there is currently no way to collect reproducible musculoskeletal physical exam data over time for effective correlation to medical conditions.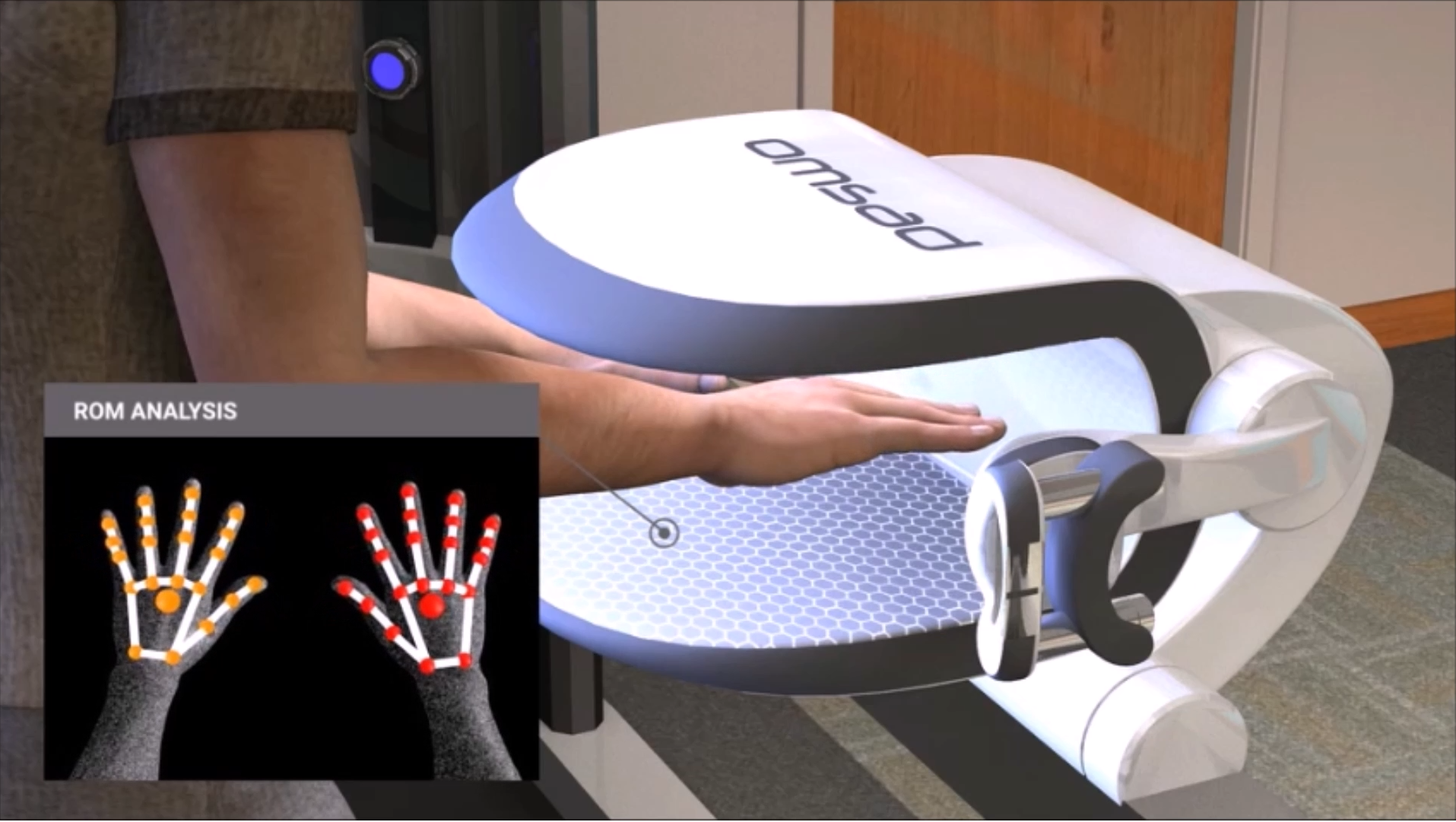 About our solution: OMSAD is a fully autonomous physical exam system that optimizes clinical workflow while improving objective data collection and documentation. OMSAD reduces the burden of data collection while giving clinicians accurate information for coding, thus optimizing reimbursement. Most importantly, OMSAD allows patients and clinicians the ability to track health conditions over time. OMSAD utilizes a visual avatar and audio instructions for the patient. Patient data is collected by multiple sensors simultaneously and exported the patient's electronic health record (EHR). The OMSAD software interface allows clinicians to view an easy-to-read overview of the patient's physical exam and compare previous exams.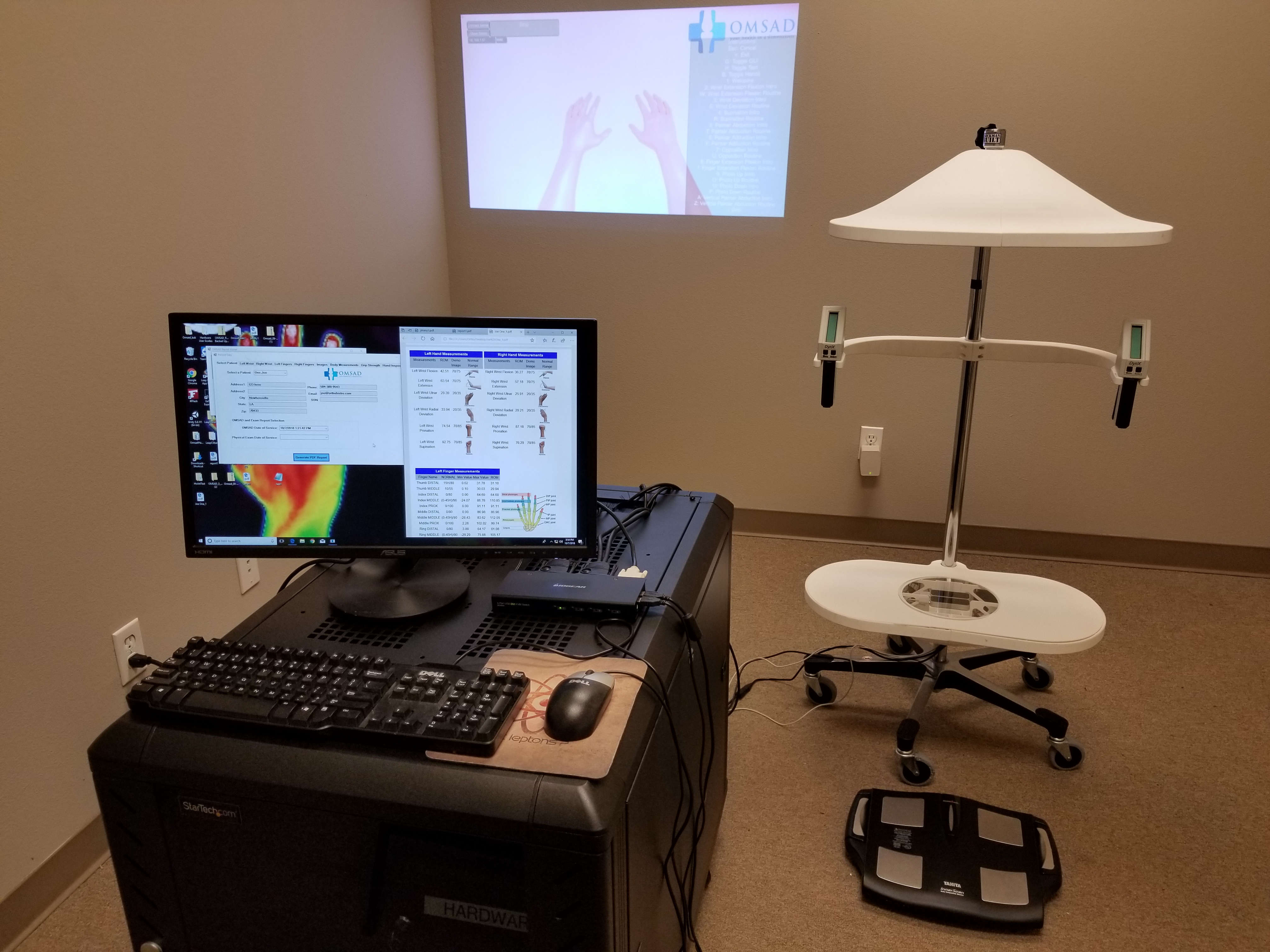 Progress to date:
The OMSAD Hand & Wrist Scanner currently exists. Verbal and written instructions guide the motions of an avatar that projected on an exam room wall. While a patient follows the instructions and mimics the avatar, the OMSAD scanner collects range-of-motion, thermographic images, optical images, impedance, and hand strength, then calculates BMI and volumetric information. All collected data exports to a single electronic report or can be compared through the technician interface. Our studies have shown that a hand & wrist specialist takes 20-40 minutes to conduct this exam and another 15-20 minutes to complete the report. The hand & wrist exam and report generation current takes 3-1/2 minutes to complete.
We are currently converting our alpha prototype to a beta prototype to test in clinical settings. We are currently writing an NIH STTR grant between Baylor College of Medicine and Lafayette General Health to test carpal tunnel syndrome. We have also established a beta site, Accelerated Hand Solutions, for testing the system.
About Our Team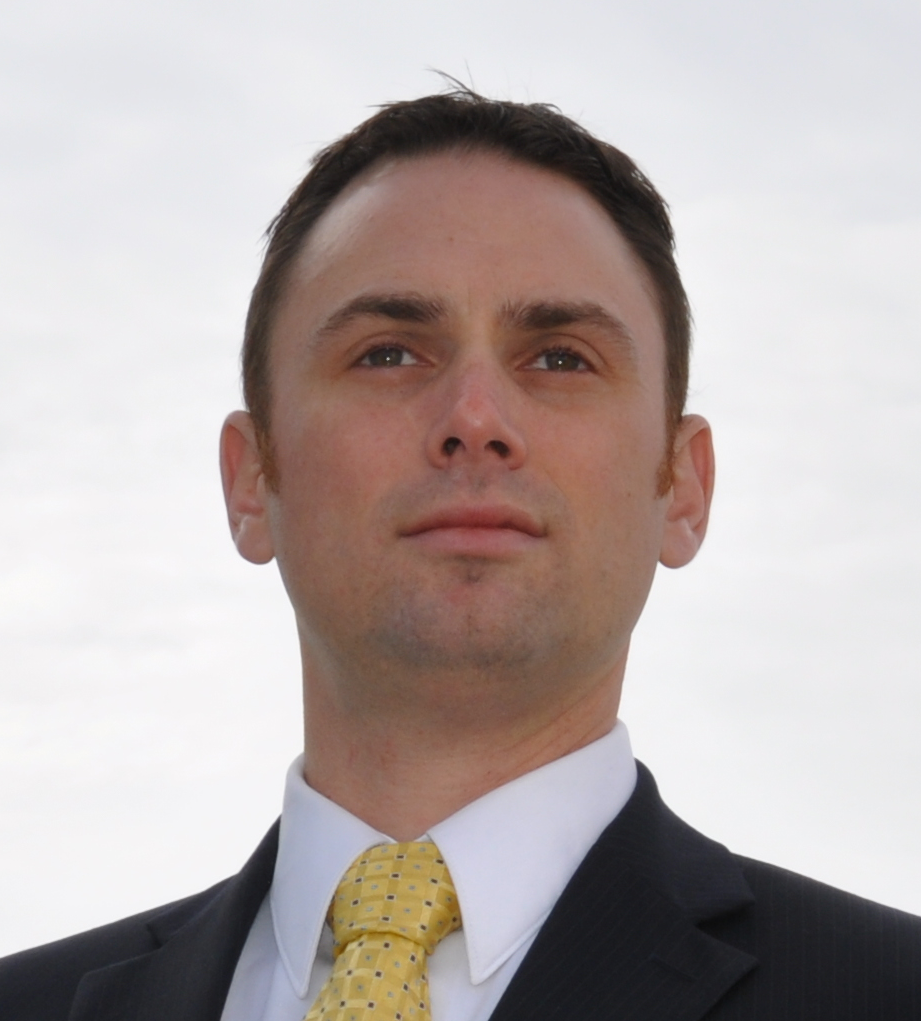 Creator: Benjamin Legum
Location: Louisiana
Education: Drexel University
Bio: Benjamin has a proven track record with operations, project management, R&D, prototype development, manufacturing process streamlining, as well as operations, quality, and commercialization. His clients range from manufacturing-related start-ups to medical device companies. He is ISO Lead auditor certified and has experience with lean six-sigma skillsets.
Title: Managing Director
Advanced Degree(s): MSEng
About Team Members
Matti Palo
Founder and Managing Director, MD
Biography: Dr. Palo is a physicist and Board Certified Orthopaedic Surgeon. He operates a large healthcare practice in the New Orleans greater metropolitan area. Through his practice, Dr. Palo realized that there was a clear pathway for improvement in healthcare delivery. He decided he wanted to utilize his unique combination of background, education, and worldview to completely change the way orthopedic care is delivered.
Title: Founder and Managing Director
Advanced Degree(s): MD

Jennifer Vondran
Senior Business Strategist, MSEng, PMP
Biography: Jennifer's objective is to safeguard the commercial success of new products and technologies. Her clients (ranging from start-ups to emerging/mid-size to multi-tier/global) value the tools and techniques she employs to solve problems and ensure successful outcomes. Jennifer has a proven track record with R&D, Operations, Quality, Regulatory, IT, and PMO clients. Jennifer is a highly experienced and versatile team leader, project manager, change manager, and risk manager.
Title: Senior Business Strategist
Advanced Degree(s): MSEng, PMP
LinkedIn: http://www.linkedin.com/in/jennifervondran/

Jody Strausser
Senior Software Engineer, DSc
Biography: Dr. Strausser is an Associate Professor in the Computer Information Science department at Clarion University of Pennsylvania. He has industry experience working as a contractor for Unisys Corp at NASA Langley, Lockheed Martin, and BMH Associates / Alion Science and Technology. Dr. Strausser's experience in the workforce has prepared him for the task of training the next generation of software and technological engineers. As Senior Software Engineer, he takes pride in maintaining skills and continues to evolve as a professional software engineer.
Title: Senior Software Engineer
Advanced Degree(s): DSc
LinkedIn: https://www.linkedin.com/in/jody-strausser-dsc-205b213

Challenge Mission
How We Address the Mission of The Challenge(s)
OMSAD fulfills the challenge statement due to the portability of the patient record. The cloud-based patient portal allows exams to live with the patient and be transferrable between institutions over time.
New Orleans and Our Company
OMSAD is based out of St. Tammany Parrish, Covington, LA. We are looking forward to expanding our team in the New Orleans metropolitan area.