About our project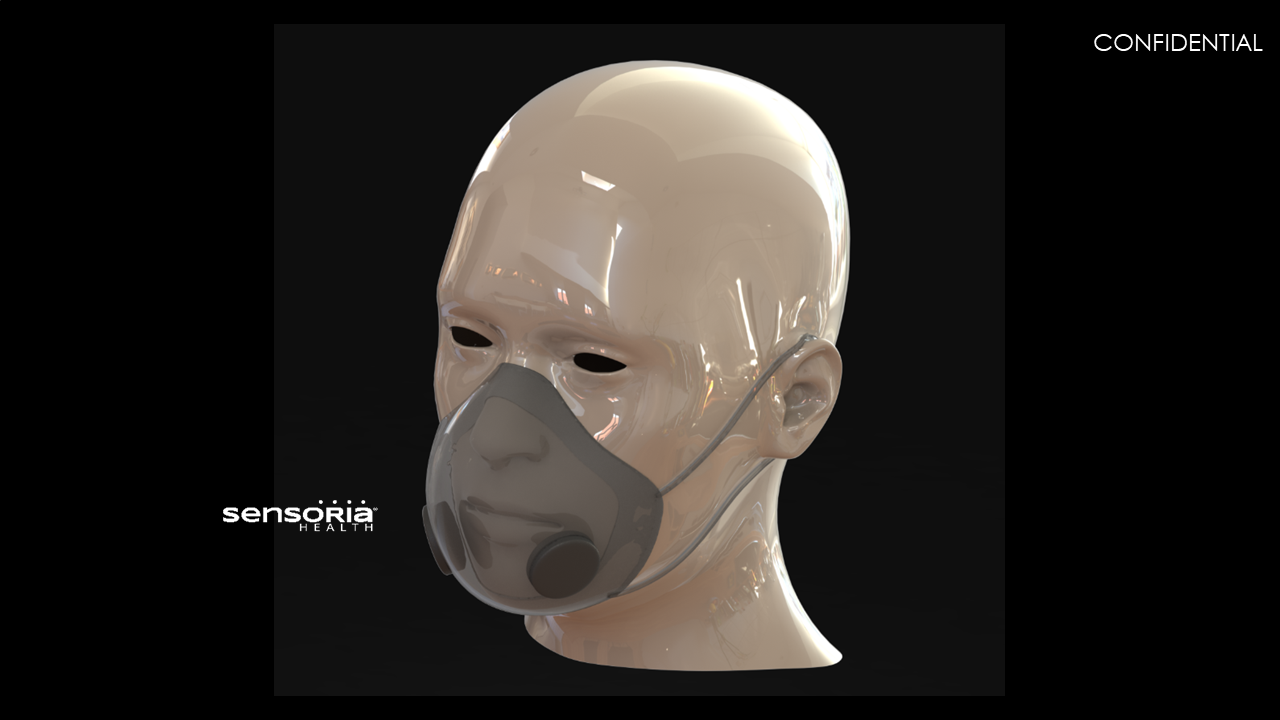 The problem we solve: According to WIRED article: "It is time to face facts, America: masks work." "However, there is no existing mask that solves the COVID19 problem." The mask needs to provide the level of comfort, wearability and safety for an entire day. Scientists should continue studying how best to disinfect and reuse masks. Engineers should reinvent the medical mask altogether, replacing disposable varieties with something more durable, sustainable, perhaps even self-sanitizing."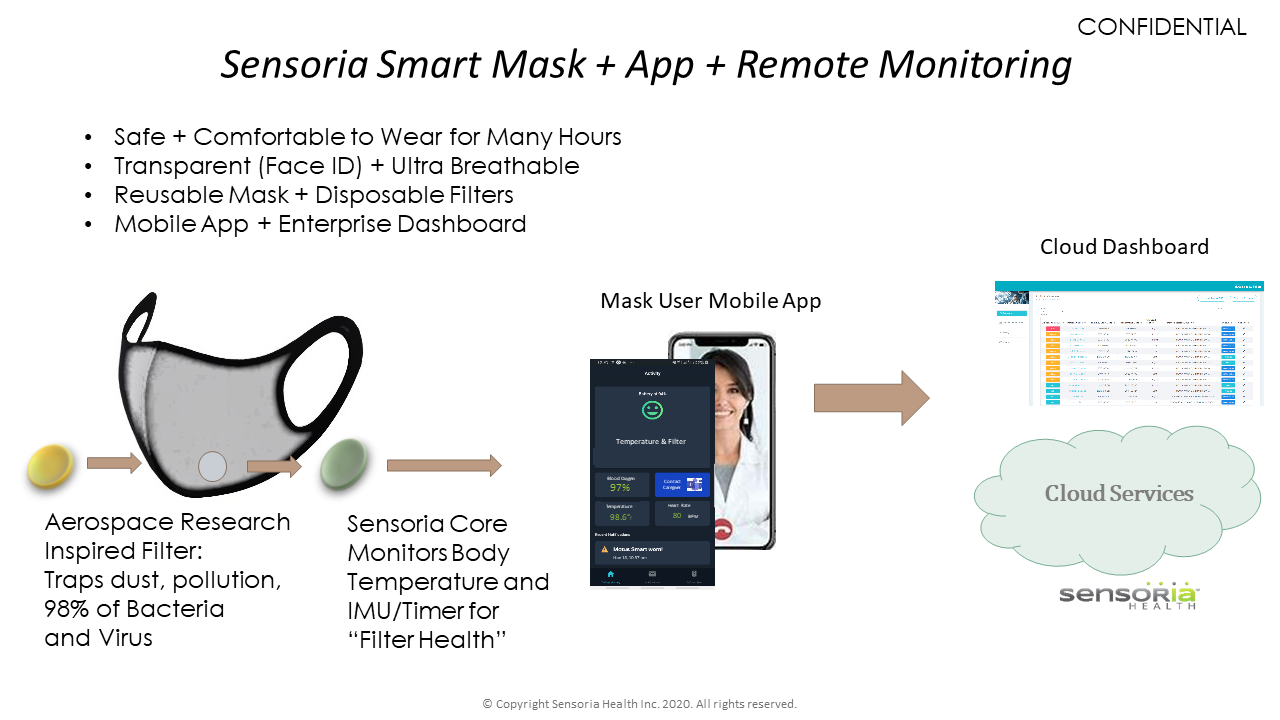 About our solution: The Sensoria Smart Mask filters out dust, droplets, virus and bacteria and monitors most common COVID19 symptoms. It is transparent to facilitate social interactions, it is washable and very comfortable to wear and breathe into. The mask allows the person wearing it to speak and be heard clearly. In addition, an electronic timer alerts you when to change your disposable filter. In addition to the hardware (sensors & microelectronics), our solution provides a custom mobile application allowing citizens to monitor their own body temperature and enjoy progressively more freedom of movement. Remote patient monitoring capabilities enabled via our clinician dashboard house by the HIPAA compliant Microsoft Azure cloud infrastructure. Sensoria Health platform consists of sensors, microelectronics based on Azure cloud enabling us to collect and convert biometric sensing data, via predictive analytics, into actionable information for citizens, patients and clinicians in near real-time.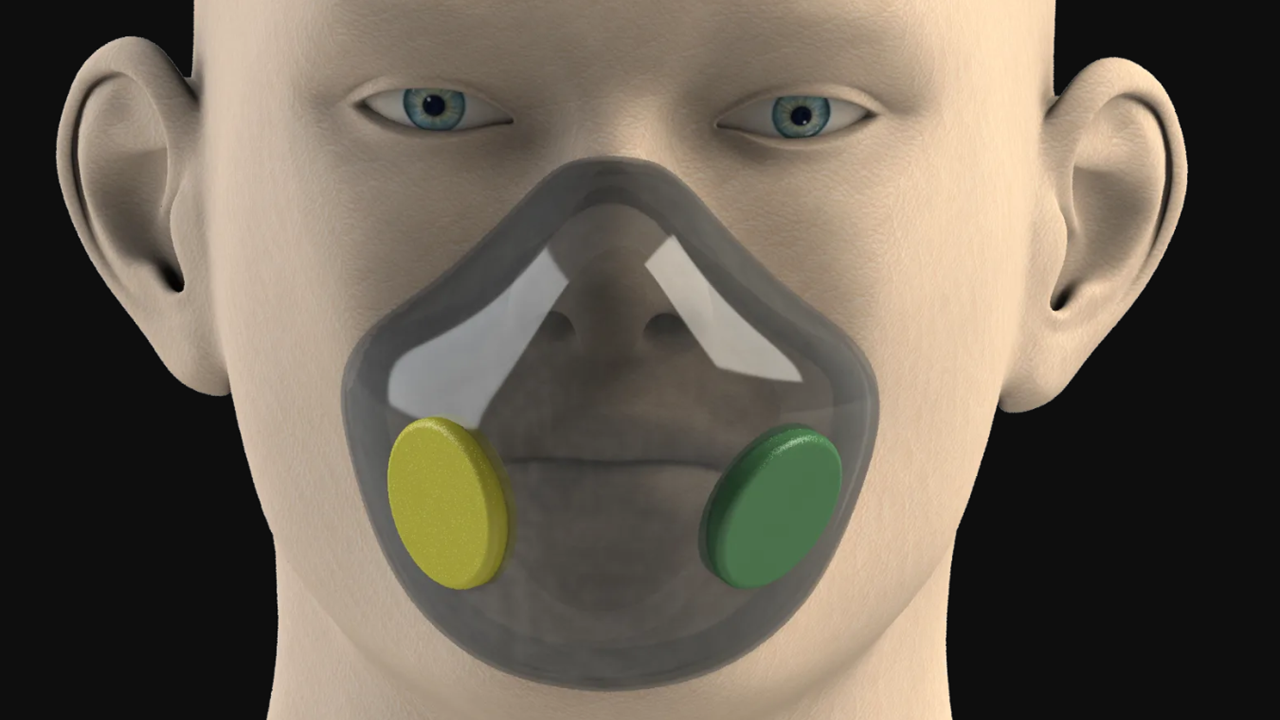 Progress to date:
We are currently in prototype development phase which is able to be completed within the next eight to twelve weeks. From there, we will move to validation of the system, algorithm development and testing as well as mobile application and clinician dashboard user interface design and creation.
About Our Team

Creator: Sharlene Sternberg
Location: Washington
Education: Texas Christian University
Bio: Sharlene has over 12+ years of strategic, product and marketing communications experience. She excels at multi-tasking, handling priorities in ever-changing and evolving environments and managing multiple projects with a strong reputation for driving better than expected results. She is a creative thinker, strategic problem-solver and effective communicator. Sharlene willingly accepts new challenges and fosters cross-functional collaboration with a positive, can-do, will-do attitude. She holds an MBA from Texas Christian University and is a former undergraduate and graduate adjunct marketing professor at Western International University.
Title: Marketing Manager
Advanced Degree(s): MBA
About Team Members
Davide Vigano
CEO and Co-Founder, Economics and Business European College Degree from Universita degli Studi di Bergamo
Biography: Davide is a former Microsoft partner level executive with thirty years of extensive product management, marketing and sales experience. He joined Microsoft in 1987 as an intern and his last role with the company served as partner level General Manager of the Health Solutions Group where he was in charge of product strategy for both the HealthVault and the Amalga product lines before they were sold to GE. He holds a master degree in business and economics from University of Bergamo (Italy), marketing and executive education from Kellogg School Management and University of Washington.
Title: CEO and Co-Founder
Advanced Degree(s): Economics and Business European College Degree from Universita degli Studi di Bergamo
Twitter: @healthpilot
LinkedIn: https://www.linkedin.com/in/dvigano/

Maurizio Macagno
CTO and Co-Founder, Master, Information Technology Telecommunications from Politecnico di Torina
Biography: Maurizio has over 20 years of software and hardware design and development experience, former Xbox Live Program Manager, MCS senior consultant on top Microsoft Enterprise roll out projects in Europe. Mac is a leader and multidisciplinary expert in sensor development, microelectronics and software development. He holds a graduate degree in Engineering from Polytechnic of Turin in Italy.
Title: CTO and Co-Founder
Advanced Degree(s): Master, Information Technology Telecommunications from Politecnico di Torina
LinkedIn: https://www.linkedin.com/in/mmacagno/

Challenge Mission
COVID Problem We Address
As we have seen across the country and the globe, there has been a constant challenge in terms of volume and quality of PPE equipment which has caused unnecessary deaths. We need to be more proactive versus reactive so that no additional lives are spared.
Our COVID Solution
Our solution addresses not only the high quality but availability of needed PPE. In addition, our masks are reusable, comfortable, and decrease environmental impact of hundreds of millions of masks that have already been disposed. In addition, to not only the mask but we provide customized mobile application and clinician dashboard for effectively and efficiently managing their holistic patient population.
This campaign has ended but you can still get involved.

See options below.
Instant Feedback
Help us find best new ideas to fund by telling us what you think. Your feedback goes straight to the team behind this project in private, so tell them what you really think.