About our project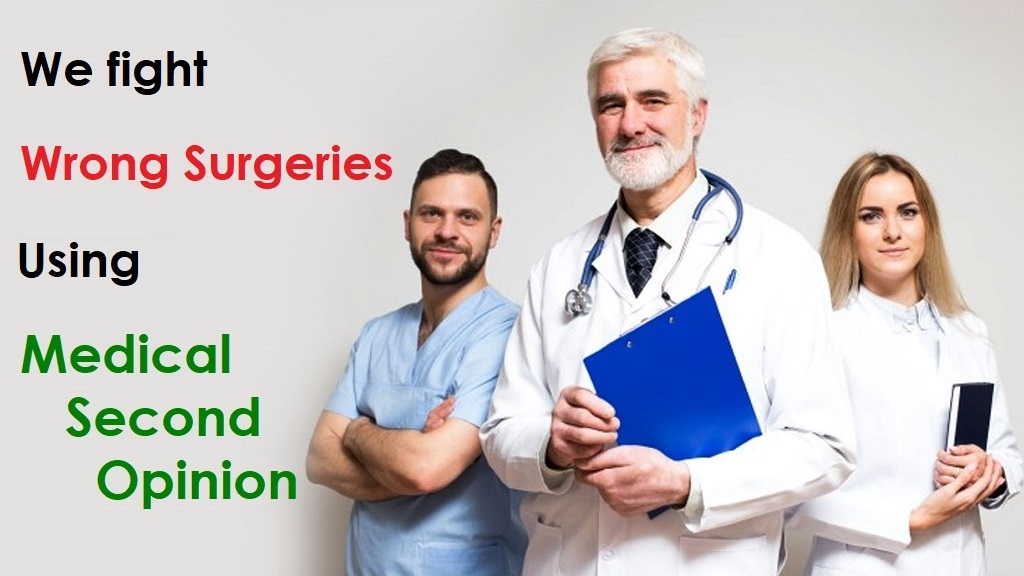 The problem we solve: We have an epidemic!! It's always here. It costs money and even lives. It's called: MEDICAL ERRORS ::: MISDIAGNOSIS & WRONG TREATMENT There are many studies about how bad it is in the US. What do you think is happening in the poor countries in Africa, Middle East and Asia? It's a lot worse!! People undergo unnecessary or wrong surgeries. They use expensive and harmful medications. They lose the ability to work. They lose a lot of money. They may even lose their lives. It's a global continuous epidemic.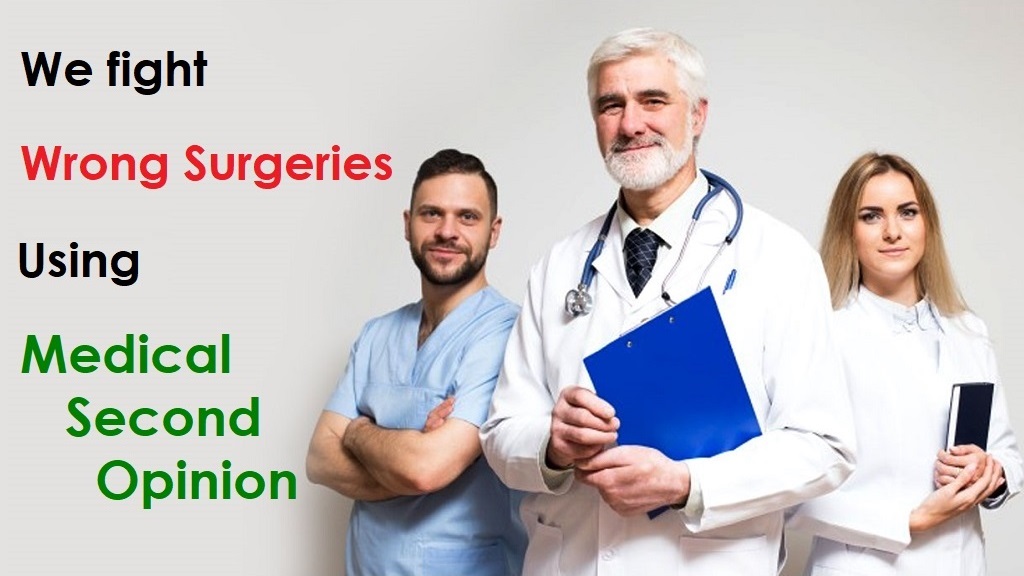 About our solution: Our solution is to provide medical second opinion to patients in those countries. The physicians we select are the best of the best in the region. We call them "The Experts". Patients meet The Experts using video conferencing. No need to travel. All patient data can be safely shared with The Expert. The patient will have video consultation with two Experts. Both Experts will discuss the case, and provide their final feedback to the patient. Patients will pay affordable fees for the consultation. we also have a charity part that will help those who cannot pay. Result: The patient will receive a detailed answer to 4 critical questions: ? How good is the current diagnosis? Is there a better diagnosis? ? Are there additional tests that can improve the accuracy of the diagnosis? ? How good is the proposed treatment? ? Is there a better alternative treatment? Expected outcomes: Better diagnosis Better treatment Lower healthcare cost Faster recovery Improved overall healthcare quality
Progress to date:
o Build the online portal for patients and physicians === Done
o Build a network of Experts in Africa ============ Critical specializations covered
o Market testing and evaluation ================= Done
See what we've done
Check our portal: www.consulto2.com
See our specialists: https://consulto2.com/Experts.php
See our FB page: https://www.facebook.com/Consulto2medicalsecondopinion/
Specializations covered so far:
Neurosurgery, Cardiac surgery, Oncology, Urology, Orthopedics, Addiction rehab and plastic surgery
About Our Team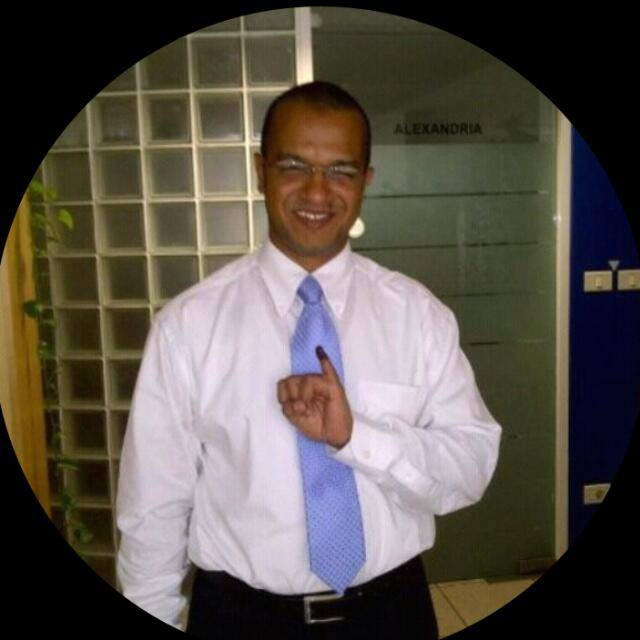 Creator: Walid Fadl
Location: Canillo
Education: MSc, Paderborn Uni, Germany
Bio: I'm a biomedical engineer from Egypt. I've finished my masters in Electronic Engineering and Management in Germany, then I've joined Siemens Healthcare as a SW developer. Afterwards, I've moved through different departments in the company from R&D, Project management, Product management, sales and regional business management. My last help position was VP of Middle East, Africa and Turkey at Elekta AB. In 2018, I've moved to Singapore and established my own company BKS. We specialize in healthcare IT. We develop innovative solutions that help healthcare providers deliver their services remotely and efficiently. We also help patients take control of their clinical data. We've developed THAT (TeleHealth Adaptive Technology) solutions, Consulto2 : Medical second opinion portal and other products. More is coming.
Title: CEO
Advanced Degree(s): MSc Electronic Engineering and management
How We Help Patients
"20% of patients with serious conditions are first misdiagnosed"
Most Americans will get a wrong or late diagnosis at least once in their lives
Misdiagnosis and wrong treatment are an epidemic in the US. Despite all the advanced expensive equipment and highly qualified physicians. This happens every day!
Just try to imagine how it looks like in the poor less developed countries. I can tell you , it's much worse. Patients suffer from intentional and unintentional medical errors every day.
We're trying to reduce this damage by providing medical second opinion consultations online through video from the best possible experts in each country.
Patients will have access to the best doctors from the comfort of their homes for an affordable price.
We believe that this is the best solution that we can offer for this epidemic.
Please help us save as many patients as possible.
How We Help Physicians
Please join our network of experts!!
We need as many great doctors as possible to provide the medical second opinion at the highest quality.
The rates, which our patients can afford to pay will not exceed $50. So, financially it may not be very rewarding for you. However, you'll be really helping desparate patients, who really need your expertise.
Investor Info
Market Size
We've made a campaing to test the market in Africa within March, 20. The test sample was the small cities in Egypt. The total population of those cities is about 60M. We managed to reach 800k people. Very high active engagement: Facebook: 5%, Youtube video: 39%. We have 17k FB followers. We did 2 paid consultations.
All this within one month and for $2500 only!!
The total popultation in the target markets in Africa and Asia is 2.5B. Based on the market study that we did, we expect at least 3M subscribers in the first 3 years. Out of those subscribers and their network we expect 1M consultations within 3 years. This will yield a revenue of $70M.
Projected 3 Year Growth
Our coverage in year 1 will start with Africa and the Middle East (520 M population). Then we'll expand into South Asia and APAC regions ( 2B population). Then to Eastern Europe, Russia (300M population) and then latin and central America ( 490M population). The total coverage we target by the end of year 3 is 3.3B. Out of them we will have 3.5M subscribers and an average of 350k consultations per year.
The Experts network will expand with the coverage of the population which we cover. To meet the demand of 350k consultations per year, we will need around 1500 Experts. This will be the largest online hospital with the largest network of experienced doctors and patients in the world.
Revenue Model
Commission on consultation fees = ~$5 per consultation =========== $1.7M per year
Commission on medical procedures conducted by the experts to the patients, who we refer to them = 10% per procedure =========== $150k per year
Advertisement ==== $50k per year
We can also benefot from other products built by BKS to generate revenue on Consulto2. For example the E-Commerce part of BKS business.
Competitors
There are several online consultation platforms. Some are free and some are paid. However, they mostly feature GPs and less experienced doctors. There are only a handful of portals which only focus on medical second opinion. However, they're very costly and suit the advanced expensive countries. Not the countries, which we target.
Traction
Number of experts : 16
Registered patients : 10
FB followers: 17k
Cases analyzed offline without video consultation with expert: 161
Conducted video consultations : 2
This is achieved with an advertisement campaing which lasted for ONE month and costed only $2000. It was done by only one person working 20% of his time on the campaign. With a better team and a better budget, we can surely achieve much more than that in a very short period of time.
Due Diligence Docs
Please note that access to the company's confidential materials is limited. Click this button to request access from the Company and its representatives.
---