About our project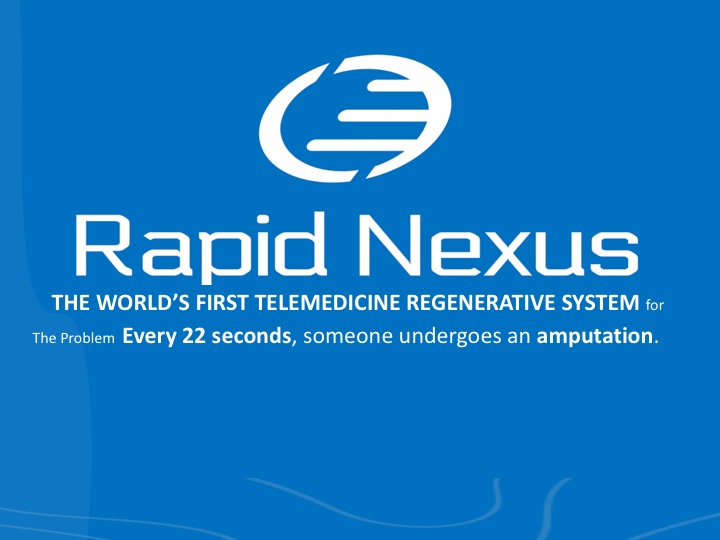 The problem we solve: Every 22 seconds, someone undergoes an amputation. Our mission is to give doctors and patients the tools they need to close non-healing wounds and prevent amputations. Chronic wound treatments are painful and ineffective, scraping the wound 3 times a week to prevent infection, leaving the patient unable to drive for their own appointments. Of the 9-12M chronic wound patients living in the US, 30% will undergo an amputation.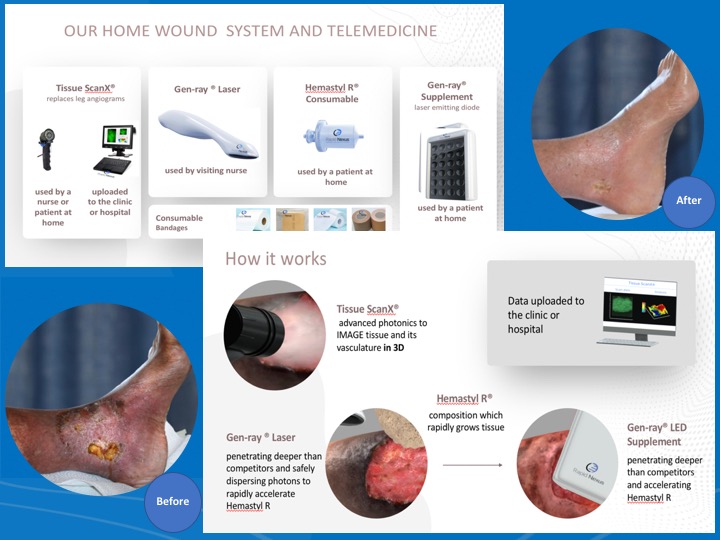 About our solution: We developed disruptive technology to completely heal these chronic open wounds in the comfort of a patient's own home. The Rapid Nexus System of regeneration does not depend on skin grafts or labs, as we have successfully commandeered the body's natural healing processes with our proprietary Hemastyl R ® substrate, which rapidly grows tissue and Gen-Ray® advanced photonics technology, which accellerates Hemastyl R® and is able to grow layers of tissue. Our mission is to give doctors our advanced tools in order to prevent amputations.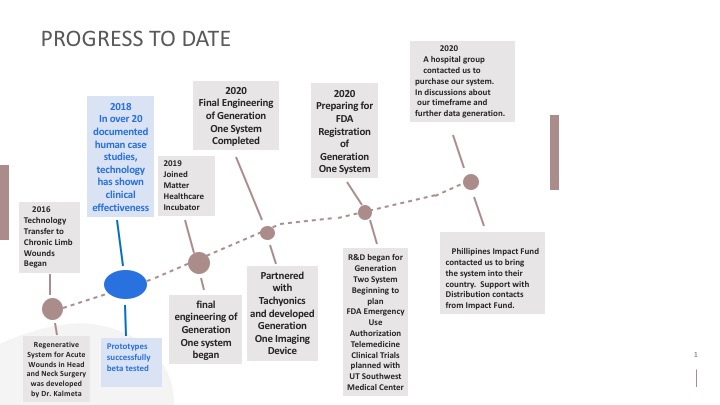 Progress to date:
Our Human Case-Studies–In over 20 documented patients, Rapid Nexus' technology has shown clinical effectiveness in growing layers of tissue, completely resolving a range of slow or non-healing open wounds. This includes diabetic leg ulcers and burn wounds, which have previously been non-responsive to standard clinical therapy and diagnosed for amputations.
We successfully tested our prototypes. Our Generation One system's final engineering has been completed. We are planning FDA registration in November, 2020. A hospital group reached out to us to purchase our system. They will be our first customer. We are actively seeking partners.
About Our Team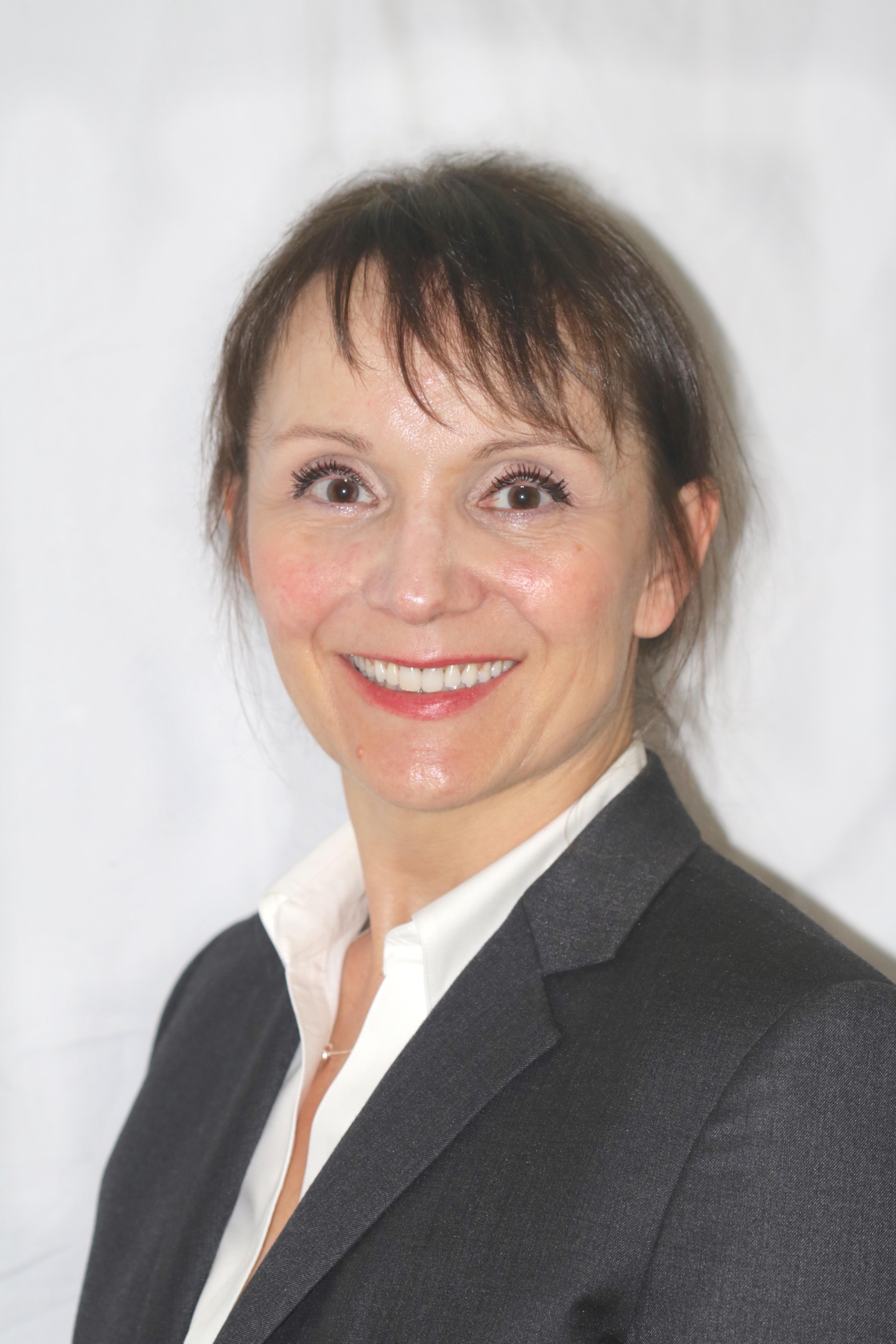 Creator: Margaret Kalmeta
Location: California
Education: Loyola School of Dental Surgery
Bio: Dr. Margaret Kalmeta presently completed a 25 month international chronic wound project in which her company, Rapid Nexus, successfully transferred her acute post-surgical healing technology and developed prototypes, medical devices, active substrates and associated protocols to durably close advanced chronic non-healing wounds. This work was a dedication to humanity to prevent one of humanity's greatest suffering, limb amputations. Past experience: Dr. Kalmeta founded 5 previous start-ups, grew them until they became acquired.
Title: Founder/Chief Scientist
Advanced Degree(s): DDS
How We Help Patients
Rapid Nexus rapidly grows tissue and heals wounds and lowers the inflammation and infection in a limb. With the use of the Rapid Nexus system, infection rates decrease and thus amputation diagnoses decrease. Additionally, our Telemedicine System provides an alternative to patients having to travel to their healthcare provider. Our methods eliminate painful scrapings and numerous visits. Our Telemedicine Wound System is non-invasive, comfortable and can be used in the patient's own home.
How We Help Physicians
The Rapid Nexus system works on a variety of ulcers therefore less inventory will have to be kept. Additionally, our system benefits the physicians by lowering their stress and anxiety levels because currently an average 30% of patients get diagnosed for an amputation. Using the Rapid Nexus System, Physicians feel confident that an infection will not take hold of the patient's limb. Additionally, our our system is an effective and durable chronic wound solution.
How We Help Hospitals
The need for chronic wound care is greatly increasing due to the rapid rise of the diabetic and aging population. Hospitals and medical institutions are overwhelmed and have been building new wound care centers. Now, due to the pandemic, chronic wound care has been deemed non-essential among the diabetic and aging population, which is causing an increase in infections and amputations. We can relieve the hospital's burden by providing a system designed to work with their Telemedicine programs.
How We Help Partners
Our wound healing composition and how it could be used via Telemedicine would be of significant interest to big Pharma. Our substrate composition may be used in other utilities where big Pharma would potentially benefit. Our devices and their advanced photonics would be of great value to the medical device companies, whom we would be able to partner with for manufacturing. Our imaging device and its ability to image in 3D, shows tissue and circulatory vessels and would be very beneficial to be used in conjunction with other imaging systems. And, currently payors are spending $360B USD on ineffective treatments, amputations and related costs such as prosthetics. We are excited to be able to bring the expenditure costs down.
Investor Info
Market Size
Diseases

Expenditures

Acute Wounds

Burn Injury Care
Surgical Site Infections (SSI)
Other

$11.5 billion

Amputations

Operation (per person)
Post-operational care and prosthetics (per person)

$74 billion (average of 185,000 cases for 1 year)[4]

$120,000

$230,000 (for 1 year)

Chronic Wounds

~$3.5 billion (by 2021)

Critical Limb Ischemia

Diabetic Foot Ulcers (DFU)

Pressure Ulcers (PU)

Venous Ulcers

Total Expenditures

~$360 billion
---
[1] Sen, C. K. (2019). Human Wounds and Its Burden: An Updated Compendium of Estimates. Advances in Wound Care, 8(2), 39-48. doi:10.1089/wound.2019.0946
[2] Raghav A, Khan ZA, Labala RK, Ahmad J, Noor S, Mishra BK. Financial burden of diabetic foot ulcers to world: a progressive topic to discuss always. Therap Adv Endocrinol Metab 2018;9:29–31. Crossref, Medline, Google Scholar
[3] Raghav A, Khan ZA, Labala RK, Ahmad J, Noor S, Mishra BK. Financial burden of diabetic foot ulcers to world: a progressive topic to discuss always. Therap Adv Endocrinol Metab 2018;9:29–31. Crossref, Medline, Google Scholar
[4] Owings M, Kozak LJ, National Center for Health S. Ambulatory and Inpatient Procedures in the United States, 1996. Hyattsville, Md.: U.S. Dept. of Health and Human Services, Centers for Disease Control and Prevention, National Center for Health Statistics; 1998
[5] According to THE SAGE GROUP, the Annual Economic Burden of Critical Limb Ischemia (CLI) in the U.S. Exceeds $200 Billion. (2019, July 16).
[6] Everett, E., & Mathioudakis, N. (2018). Update on management of diabetic foot ulcers. Annals of the New York Academy of Sciences, 1411(1), 153–165. https://doi.org/10.1111/nyas.13569
[7] Berlowitz D, VanDeusen Lukas C, Parker V, et al. Preventing pressure ulcers in hospitals; A toolkit for improving quality of care. In: Affairs USDoV, ed. Agency for Healthcare Research and Quality (AHRQ), U.S. Department of Health and Human Services.
[8] O'Donnell TFJr., Passman MA, Marston WA, et al. Management of venous leg ulcers: clinical practice guidelines of the Society for Vascular Surgery (R) and the American Venous Forum. J Vasc Surg 2014;60(2 Suppl):3s–59s. Crossref, Medline, Google Scholar
Currently, insurance companies spend 360b on ineffective wound care treatments, limb ischemia, amputations and their related costs which are expected to increase to $455billion USD by 2024. The Covid Pandemic is alarmingly predicted to increase amputations along with their related costs during wave four and for many years to come.
MARKET SIZE
We are set to disrupt the advanced wound market which is expected to increase to nearly $21 billion USD by 2027.
https://finance.yahoo.com/news/advanced-wound-care-market-size-140000619.html
Projected 3 Year Growth
We intend to achieve 1.58% market penetration within three years with gross margins at 38.5%. This will produce 567M in revenue in 2023 and will allow us to expand our platform to include Generation Three Imaging and Treatment Systems. Additionally this will allow us to expand into the Wellness and Preventive Medicine Segments.
Revenue Model
Our Revenue Model is based on a recurring revenue model based on sales of consumables, medical and imaging devices and licensing. We also plan to partner with successful commercialization companies and target distribution with pharmacy chains and their retail clinics, medical distributors, drug wholesalers, medical specialty and even mail order Medicare companies and ensure patient access and fast track both distribution and patient use.
Competitors
Our competition is: 3M, Smith-Nephew, Molnlycke, Medline, Hydrofera Blue, Innovacyn, Urgo, Convatec, Aroa, Cardinal Health and Anacapa. All of these companies make wound products such as: absorbent pads, suction devices, ineffective gels and skin substitutes. Our competitors have not placed funding into R&D and therefore do not have a quick way to follow in our footsteps. Additionally, we hold very strong Intellectual Property in the form of utility patents and our two patent families, that consist of 6 US patents and patent-pending applications.
Traction
Non-invasive regenerative treatment is predicted to drive the upcoming Biological Age industry growth cycle, extending over the next 50 years. Rapid Nexus is strategically positioned to benefit from the Biological Industry growth cycle with innovative IP and a strong product roadmap. Although we are not at market yet, our traction: A hospital group in Los Angeles County is interested to purchase our Wound Healing System (First Customer). Distributors have begun inquiries.
Due Diligence Docs
Please note that access to the company's confidential materials is limited. Click this button to request access from the Company and its representatives.
---