About our project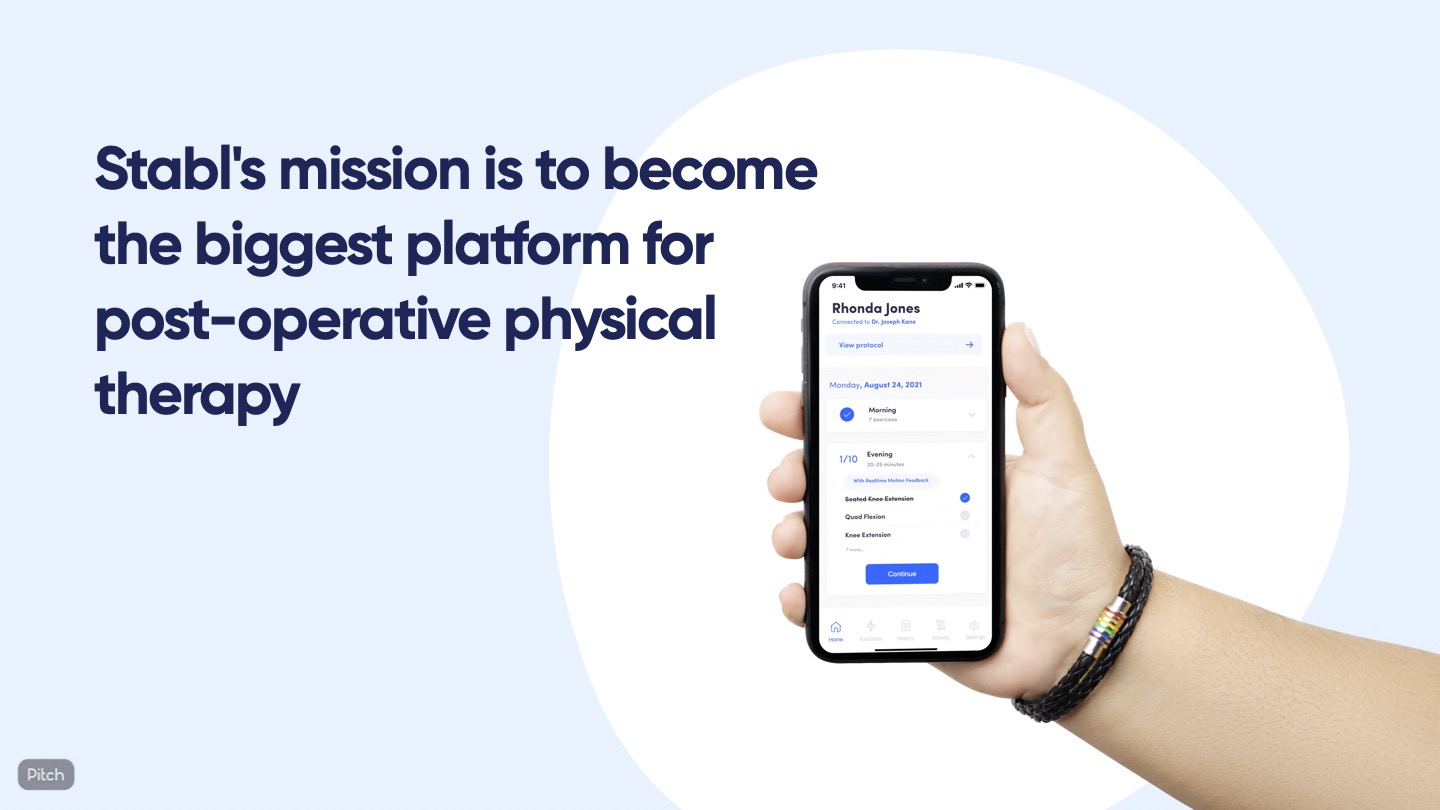 The problem we solve: Every year, 4.3 Million patients fail to adhere to their post-operative physical therapy programs due to inconvenient exercise programs, a disconnect with their surgical staff, and no visibility into their progress. This results in 1.3 Million patients being readmitted into the hospital due to recovery complications and a $200,000 loss of revenue associated to a dissatisfied patient. With Bundled Payments becoming mandatory across the US in the next two years for certain medical procedures - such as joint replacements - hospitals are under even more pressure to ensure patients recovery in a timely manner. Stabl's on the mission to become the biggest platform for post-operative physical therapy and help patients recover in a cost effective manner.
About our solution: Stabl is a post-operative physical therapy platform focused on improving patient adherence to exercise recovery. Our platform creates custom recovery programs based on a patient's lifestyle, facilitates daily exercise sessions, and provides progress insights to keep the patient engaged. We leverage AI-Technology to provide real-time motion feedback in the form of audio and visual cues as they'd perform their prescribed exercises. We then consolidate the patient's progress and share it with their medical team for them to monitor progress remotely and identify any risks of a readmission early on.
Progress to date:
Stabl is a great investment! We have the potential to generate nearly $5M in revenue within the next year as we work through our pilot projects and begin selling to health systems across the US. In the last 9 months, we have built our platform/ technology, tested it out with patients receiving telehealth physical therapy, validated its accuracy, and have agreed to a 4 hospital collaboration with the largest health system in the nation! Medical practitioners in all parts of the patient's surgical recovery workflow agree with us that we are building a NECESSARY solution that will help save time, money, and resources for hospitals. We are eagerly looking for investors to support us to complete the last portion of product development, obtain our HIPPA/PHIPPA security compliance license, and complete our pilot projects.
About Our Team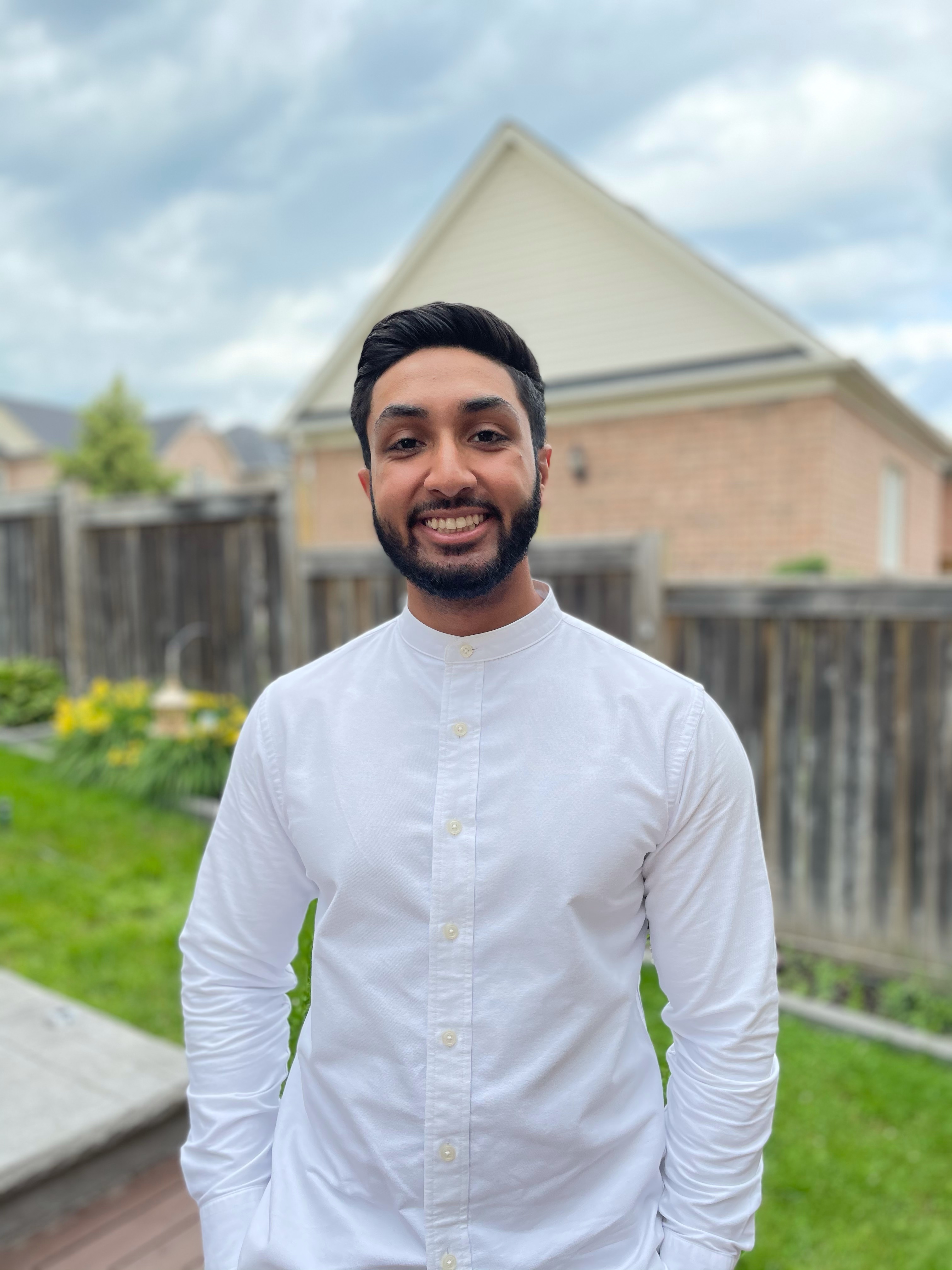 Creator: Hamza Shaikh
Location: Illinois
Education: Rotman Commerce - University of Toronto
Bio: Hamza is the CEO and Co-Founder of Stabl. Before running the startup, he worked at EY as an Auditor earning his CPA designation while specializing with Private Digital Health entities. To best position himself as a founder, he completed the Founders Institute Pre-seed accelerator and the Treefrog Accelerator program - currently completing a mini-MBA program with the Schulich School of Business.
Hospital Affiliation: St.Michaels Hospitals (Toronto, ON),
Title: CEO
Advanced Degree(s): CPA
How We Help Patients
Stabl's platform brings the clinic to a patients living room by:
Creating a custom recovery protocol that fits into their lifestyle and helps them meet their recovery goals
Provide daily rehabilitation sessions - showing them exactly which exercises need to be completed starting from Day 1 - Day 90
Showing recovery and progress insights to prove they are recovering and keep them engaged in their recovery
Automatically sharing their progress with their medical team - saving the time and cost to go to appointments
How We Help Physicians
Stabl Benefits physicians by:
Monitoring patients remotely - seeing them only on an as-needed basis
Saving time collaborating with the patients other care providers - centralized care updates provide each providers relevant patient data
Savings under value-based care models - patients recover at 33% lower costs, generating savings and higher profits for prividers
How We Help Hospitals
Stabl helps hospitals by:
Facilitating collaboration amongst individual care providers - our centralized dashboards allow surgeons, physicians, and physical therapists to communicate the patients recovery progress, identify any risks of readmission, and adjust treatment
Generate Savings - with patients recovery being optimized hospitals within a value based care and bundled payment model generate higher profits through cost savings and better outcomes.