About our project
This project is a finalist in the 2015 AHA NYC Challenge. Find and fund all the AHA finalists here and come see the winners at the Health Sciences Forum on April 22nd in NYC.
Thanks to the support of NYCBIO, all donations to this project are Tax Deductible. To learn more about NYCBIO, please visit NYCBio.org.
Imagine a software tool for communicating health conditions to patients that was as easy to use as Google Earth? This award-winning 3D Beating Heart App redefines what engaging patient education content truly is with its elegant design, interactive content, clinical cases and over 100,000 words of learning material.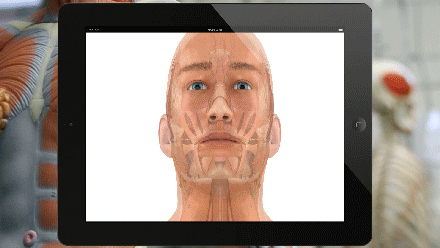 The Problem We Solve
With average patient consultation times of 7 minutes, doctors simply do not have enough time to thoroughly explain a diagnosis to their patients. This conversation is predominantly verbal, and because two thirds of us are visual learners, it's no surprise that patients only recall 14% of what the doctors says.
This causes unnecessary confusion, and a confused patient results in significant challenges:
Patient understanding their diagnosis.
Patient's adherence to their treatment plan.
Patient's potential to re-admit to hospital.
The Solution: The Google Earth of the Human Body
At Pocket Anatomy, we imagine a future of healthcare where health conditions are visually explained to patients. Our Pocket Anatomy software provides a visual explanation of the patients health condition.
How it Works
By recording the interactive anatomy as well as what the doctor says, the consultation can now be saved to the patient's medical record and shared with the patient via email or portal access. This allows the patient to re-play the conversation with the doctor/nurse and share this with his/her family and loved ones.
How we Help Patients
At Pocket Anatomy we believe that the selective use of patient educational tools are key to engaging and involving patients in the shared management of their health with their healthcare providers and family.
Prevention
Introducing visual software, such as Pocket Anatomy, at a primary care level, before the situation escalates to the point of medical intervention is paramount. (Our customers tell us that this education could ideally occur when patients present for cholesterol reviews or general health visits.)
Post Treatment
In a post intervention scenario, our customers tell us that the ability for the patient to view the Òbefore and afterÓ visualizations of the intervention helps inform the patient what he/she should do in terms of managing exercise, diet and treatment plan.
How we Help Doctors and Hospitals
Independent research carried out on behalf of Pocket Anatomy, (by ViaDynamics and available upon request), found a significant return on investment to hospitals in the US. Adding an audio visual recording component to the doctor-patient conversation, saving this to Hospitals Electronic Health Record (EHR) systems, and sharing this recording with patients, can save hospitals time and money under the following three headings:
Patient Satisfaction
Regulation requirements and taxation penalties
Insurance premium savings
How we will help reduce Cardiovascular Disease and Stroke by 20% by 2020
In the words of Nelson Mandela, "Education is the most powerful weapon which you can use to change the world" and we believe that the current verbal and text-based education must now include engaging and participatory visual media. With active pilots in place, membership of the New York-based StartUp Health Academy, and past successes (1), we believe that Pocket Anatomy is well positioned to be involved in this meaningful and worthwhile mission.
(1)
Our software has assisted medical students in increasing their grade scores by up to 23% (in University of California Irvine).
Independent market analysis estimates that visual patient education software is reducing the likelihood of patients representing into hospitals within 30 days of discharge by up to 30%.
How We Will Use The Proceeds of Funding
We're raising finance in order to build in more and more patient educational content into our software, in the form of medical animations and software enhancements to ease the sharing this content with patients (email and EHR integration).
Substantial accomplishments to date
Business Achievements
Debt free with over half a million dollars in sales, Pocket Anatomy has made significant progress, with its software in use in over 50 educational institutions in the US, as well as piloting in three hospitals.
Awards
2014
Tech StartUp of the Year, The Next Web, Europe.
Healthcare Transformers, StartUp Health Academy, NY,

USA

.
2013
Apple Distinguished Education Conferences – Featured Company.
Featured on the iTunes App Store for the Summer Period as Best in Class.
Our Team

Mark Campbell, Founder & CEO
Advocate of Patient-Centric HealthCare with 15 Years Industry experience and a Masters in User Centred Design.
LinkedIn

David Maher, CTO
6 Years Industry Experience + Degree in Software Engineering and a Masters in Engineering Science.

Catriona O'Dea, VP Business Development
Over 20 years experience in Healthcare, MBA and Nursing Degree.
LinkedIn
Contact Us
www.PocketAnatomy.com
Skype: pocketanatomy
Twitter @pocketanatomy
Have a question? If the info above does not help, you can ask the project creator directly.