About our project
The problem we solve: There are nearly 60 million Americans suffering from a mental health illness with only half receiving the care need. 45 percent of the untreated cited cost as a barrier. Mental health care costs in America were over 201 billion in 2015 and expected to increase by 50 billion in 2020.
About our solution: SanoMind is building a network of licensed mental health professionals that curate audio content on our platform for the millions of people that can't afford traditional mental healthcare. We're bridging the gap between licensed mental health experts and individuals that can't afford them.
Progress to date:
At the moment we have a simple landing page with a second page within the website that has some audio content from therapists. We have spoken to over 100 therapists who love the idea and will be creating content for the platform. We ran one test ad on facebook for 24 hours and got a little over 60 email sign ups, out of a reach of 840 people only.
About Our Team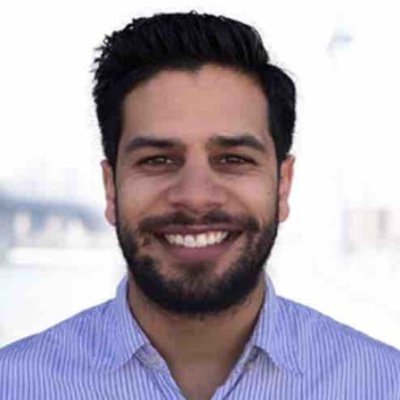 Creator: Nestor Velez
Location: New York
Education: St. John's University
Bio: As someone who has battled with depression and anxiety growing up and in his early 20s, he recognized a problem. Access to mental healthcare was extremely limited. Naturally, he came up with a solution for an affordable alternative to traditional therapy. With a career in sales, marketing and management, he is the right person to bring this solution to market, build an amazing team and culture. Nestor is passionate, motivated and dedicated to help people all over the world.
Title: Founder and CEO
How We Help Patients
Our platform will help poeple with their mental wellbeing. Better mental health allows people to live happier and more productive lives at work, home and in their personal daily lives. It's an affordable platform, so it helps those that would normally go through life without access to mental healthcare.
Once we start getting users and growing to millions of users, our platform will help therapists showcase their skills and knowledge to a larger audience in turn hopefully getting more appointments.
How We Help Physicians
Our platform can be used by therapists for their current patients. They can curate tailored content just for their patients to listen to in between appointments.
Challenge Mission
Market Size
60 million Americans suffering from a mental health illness with only half receiving the care need. 45% of the untreated cited cost as a barrier. That's 27 million people in America that go untreated. www.nami.org
Projected 3 Year Growth
Our conservative projection put us at $171,225,124 in revenue with 1,065,576 users at $9/month by year 3.
How We Will Make Money
We are going with a subscription model; users can pay monthly or annually with a discount.
About our Competition
SanoMind is unique in that we are the only startup offering audio content on mental health but, Headspace uses the same model only with meditation content and talkspace offers one on one text, audio and video therapy with a therapist. SanoMind is convenient platform where you choose when and where to listen to audio content as opposed to waiting for a therapist to respond to you with a limitation of responses.