---
---
About our project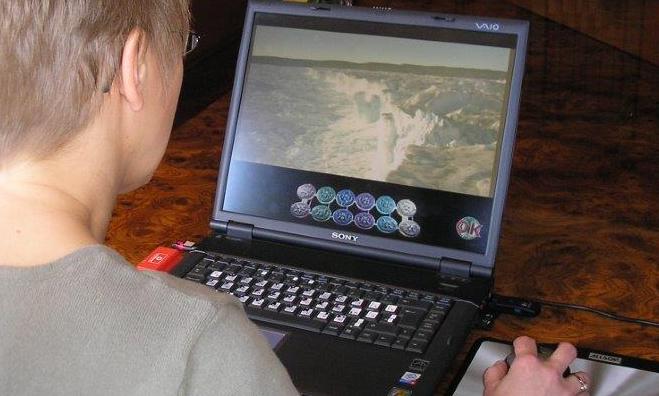 The problem we solve: There is enormous interest in AI technologies which can screen the patient, assist the GP to make a complete assessment of the patient's health, and/or improve therapeutic outcomes, and do so at much lower cost. Strannik is the most advanced of this new generation of medical technology. Initial research indicates that Strannik Virtual Scanning is 2-23% more accurate than the entire range of diagnostic technologies against which it was compared. In addition Strannik incorporates a therapeutic 'neuromodulation' modality which initial research has illustrated is ca 75-96% effective treating autonomic dysfunction i.e. treating the phenotype (the stress response) of all common pathologies.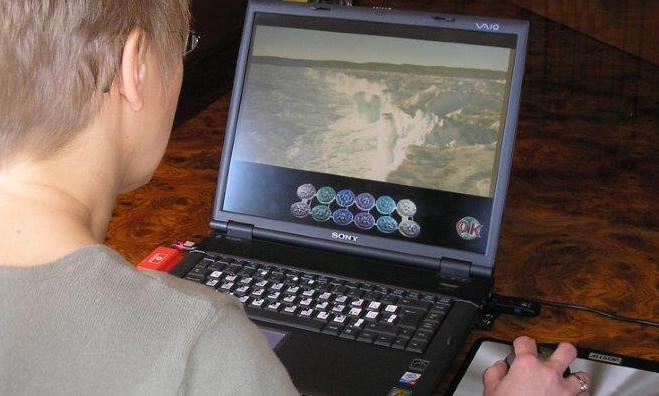 About our solution: Strannik is based upon a theoretical principle which is more advanced than genetic screening. It is based upon a mathematical model of how the brain regulates the autonomic nervous system and can be deployed as a diagnostic and therapeutic modality. It meets the market requirements for a digital, AI type technology. Moreover as the test is cognitive it can provide the GP or patient with a complete health report in ca 20-30 minutes and also a therapy module which the patient installs on their home PC and runs in the comfort of their own home. A semi-automatic online version of the technology is developed and waiting to be launched.
Progress to date:
At peak Strannik was being used by over 550 medical practitioners in the Russian markets and the company had revenues of USD2-3M however the company has encountered regulatory problems and is currently unable to offer the technology. Funds are sought in order to overcome the regulatory obstacles. Since 2003 Strannik systems have been supplied to practitioners in South Africa, Namibia, Nigeria, Bahrain, Pakistan, India, Philippines, Indonesia, New Zealand, Australia, US, Canada, Central America, Iceland, Norway, Germany, Spain, Russia, Kazakhstan, Belorus, Latvia, Ukraine.
About Our Team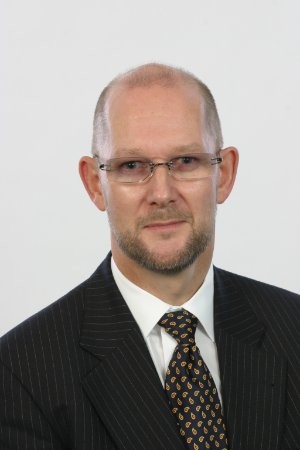 Creator: Graham Ewing
Location: Nottingham
Bio: As a consequence of the marketing of the Strannik technology I have published ca 80 peer-reviewed medical papers, several books and book chapters, rapid responses in the BMJ, articles in health-related journals, etc. My bibliography is available on our web site www.montaguehealthcare.co.uk; on Research Gate; and on Linkedin.
Title: Mr
Advanced Degree(s): B.Sc.
About Team Members
Igor Gennadyevich Grakov
Dr, Ph.D.
Biography: Respected Doctor of Medicine, Physicist, Laser Researcher, Mathematician
Title: Dr
Advanced Degree(s): Ph.D.

Brian Dailey
Clinical Director, MD
Biography: https://www.monroeinstitute.org/Brian-Dailey
Title: Clinical Director
Advanced Degree(s): MD

Euan Temple
Chairman, law
Biography: respected commercial solicitor (see www.montaguehealthcare.co.uk)
Title: Chairman
Advanced Degree(s): law

I A
Regulatory Affairs Director, M.Sc.
Biography: currently Regulatory Affairs Director, Medical Devices for a major multinational healthcare company; working the final weeks of his contract; who currently has the option of joining a medical devices consultancy from November 2018. Available to provide specialist Regulatory Affairs expertise.
Title: Regulatory Affairs Director
Advanced Degree(s): M.Sc.

How We Help Patients
Our Strannik technology is a suite of software programmes which incorporate a precise understanding of the mechanism by which the brain functions and how it regulates the body's stability i.e. your health. In principle it could be placed online. Indeed a prototype online system has been developed and is currently being evaluated. There are well-known figures in the healthcare market who have commented that healthcare could be provided online by 2021/2. They make such comments because they know about the Strannik technology.
An online system would enable everyone to do a Strannik test and to have a full report of the pathologies influencing their health - (i) typically 15 pathologies per organ; (ii) 30 organs per patient; (iii) to recognise which physiological systems are most destabilised; (iv) to monitor the emergence of pathologies from their presymptomatic onset; (v) to understand the relationship between genotype and phenotype in every pathology in every patient.
It is estimated that over 50% of patients seek something better than can be offered by contemporary biomedicine. Patients will try relaxation measures, sleep, yoga, going to spas or simply going on holiday in order to reduce stress on their lives i.e. the stresses which cause their ailments. Strannik Light Therapy is based upon an understanding of these therapies and why/how stress influences the patient's health. Almost everyone who undertakes a course of Strannik Light Therapy feels better.
We have on our web site listed many of the case studies and testimonials of patients who have benefitted from this technology. We seek to make this technology widely available and to benefit the health of the vast majority of the world's population.
How We Help Physicians
The governments of the world are seeking to provide better quality healthcare at ever lower cost. Every USD spent on healthcare is a USD which cannot be spent in the wider economy. In many countries the patient cannot access healthcare if they cannot afford to pay for the medical consultation and drugs. The reality is that there are too many patients requiring healthcare and too few doctors. It is for this reason that 'PoC' (Point of Care) technologies are being sought. Moreover the calibre of doctors throughout thre world is variable. Regretably doctors are human; not superhuman - they need help to do a better job. There is a need to better understand the processes of illness, in particular those which are due to lifestyle, how they can be determined better and at lower cost; and to make this knowledge available to the doctor i.e. to reduce the complexity and cost of the healthcare process.
The current system - involving the doctor's consultation, diagnostic tests, repeat consultations, drugs, repeat consultations, visits to the consultant, more tests, different drugs is a system of immense complexity and cost which needs to be improved by better technologies.
Strannik offers a viable solution to this problem. Each Strannik Virtual Scanning test can be conducted at typically 10-25% of current costs. Our bibliography illustrates how it has been used to screen (more effectively) for diabetes, cardiovascular indications, the complex pathological correlates of depression, Raynaud's phenomenon, Alzheimer's disease, migraine, etc. Moreover we can identify whether the condition has genetic origins - inherited, due to damage, due to viral infection; OR whether it has psychosomatic origins e.g. due to physiological stress (typically weight) or psychological origins (typically 'stress' e.g. interpersonal stress, bereavement, etc). If the latter, it is likely that the condition will respond to treatment.
How We Help Hospitals
The fundamental issue facing the doctor and the healthcare profession is the lack of scientifically credible ways of diagnosing and treating the patient's ailments. The current range of tests are often inadequate. They perform a function which is often not good enough and they are often too expensive. If the end-game is to improve the current ways of providing healthcare, and the quality of the service being provided, then techniques must be introduced which identify the CAUSE of the condition and thereby prevent its onset. Tests need to be introduced which aid the doctor to make an accurate medical assessment of the patients ails and which eliminate the many tests which yield a negative test result.
This contrast with the current biomedical system which looks at the CONSEQUENCES (SYMPTOMS) of dysfunction and then tries to eradicate these symptoms by various means e.g. using drugs. Moreover there is the general assumption (now disproven) than it is possible to characterise a medical condition by a single pathological or biological marker however it is now recognised that the body is a multi-systemic and multi-pathological entity which functions in a far more complex and sophisticated manner.
The Strannik technology can be of great value in all medical contexts - to reduce wasteage (tests which give a negative test result, sample vials, rubber gloves, syringes, etc), to improve the etiology of the patients particular medical condition/to quickly identify at lowest cost the ailments influencing the patient's health, to improve therapeutic outcomes, to reduce the cost of healthcare.
How We Help Partners
Our innovation, the Strannik technology, can enable the healthcare system to work better and more cost-effectively. It solves the problem that there are too many people seeking a solution for the ailments which influence the quality of their lives.
Strannik Virtual Scanning enables the patient to understand the nature of the ailments which influence their health, to understand what they can do to prevent further deterioration to their health, and to understand whether they need to attend their doctor. It enables the patient to turn to an available non-drug therapy Strannik Light Therapy which can tone up their health without the need to use drugs
Challenge Mission
COVID Problem We Address
The company is not currently affiliated to any Academic Medical Training Centers or Applied Informatics Programs.
Our COVID Solution
There have been numerous milestones e.g. at peak the company had income of USD2-3M from sales being generated in the Russian market; recognition by the Siberial Academy of Natural Sciences; approval by the Russian government following the thorough evaluation of the technology by an academic team at the University of St Petersburg (and also by the Universities of Vladivostok and Astrakhan); in addition the publication of ca 80 peer-reviewed medical papers including two further clinical studies and a meta-analysis of published and hitherto unpublished data. No-one disputes the existence or capabilities of the technology - the issues remain to validate the specific claims for the technology. The issues are no longer does it work but instead to what extent does it work - and also to complete the regulatory process and register the technology under the EC Medical Devices Regulations, FDA510(k), etc. The company anticipates a period during which sales will be generated in the less well regulated markets; coincident with the time during which further clinical studies will be undertaken and the technology will be registered In EC and US.
Investor Info
Market Size
The Total Market Opportunity (TMO) for the Strannik technology is an estimated 5BN of the world's 7.5BN inhabitants i.e. those who are cognitively competent and able to complete the Strannik computer test.
Projected 3 Year Growth
As stated earlier this technology has already been placed on the market but was taken off the market due to objections from regulatory authorities in the UK and Russia. Accordingly, the funding sought in this application, will enable us to overcome these regulatory objections and implement the business plan. The rate at which we can implement the business and financial plans will depend upon the extend of the funds raised and we have identified a low, medium and high growth scenarios. The medium growth scenario identifies that we can achieve in year 3: £7.64M revenues and in year 5: £184M revenues at over 90% profitability. The nature of this technology is such that it is easily scaleable i.e. we just provide the software (online or as a USB).
Revenue Model
The technology can be placed online or provided to practitioners on a USB to run on their own PCs. Anyone wishing to use Strannik will be a registration fee which will enable them to be trained to use the technology and to receive the software. The fee is currently £395 (but has previously been £795). Any practitioner or patient pays to use the Strannik software: the method of payment is SaaS. A practitioner or patient will pay to use Strannik in multiples of 10 tests to be used within a calendar month or other contracted period. The envisaged test fees are indicatively £25-50 per test but may be lower in large-scale contracts e.g. with major health providers who wish to use Strannik in their chains of commercial outlets or in their clinical units/hospitals. At present payments do not differentiate between the screening modality and the therapeutic modality - both are provided for the above cost; however it is MMHL's intention to separate screening and therapy and to charge separately for each.
It is also MMHL's intention to establish specialist Strannik clinics which can function as Centres of Excellence and ensure that Strannik is provided by practitioners who do not have competing agendas.
Competitors
MMHL considers that the Strannik is completely unique and is a more advanced and competitive (lower cost) technology than any competing technology. Nevertheless we are conscious that the market for innovative AI technologies is congested and that competitor technologies e.g. the EC's EUR1.2BN funded Human Brain Project, are pursuing identical outcomes: (i) understand what the brain does and how it does it, (ii) develop a new generation of cognitive diagnostic, (iii) understand and adapt with therapeutic effect the multilevel nature of brain function. From the technological perspective we have a well-established lead, indicatively 5-10 years, over our competitors. The challenge is commercial - to get Strannik approved and into the market, to secure major contracts e.g. with major employers, with major electronics/software/communications companies, with supermarket/pharmacy chains, and to place Strannik online and develop our online presence.
Traction
As stated earlier, MMHL is not a startup. At peak - prior to authorisation being withdrawn by the Russian Health Regulator (it has been approved as a psychological intervention but not as a medical intervention) - the company had revenues of USD2-3M pa which we estimate is the equivalent of USD20-30M if the technology had been marketed in the US. The company has been in dialogue with investors and clients who have identified the need for an enhanced evidence-base i.e. more thorough clinical studies to cover several clinical categories; for FDA approval; and quite simply for the company to be big enough to sue in the event that the project was to encounter significant obstacles.
Due Diligence Docs
Please note that access to the company's confidential materials is limited. Click this button to request access from the Company and its representatives.
---
Supporters
, B.Sc.

10/24/2018

-

Liked the project.

10/22/2018

-

Liked the project.

, MS

10/02/2018

-

Liked the project.

Comments

Graham Ewing

posted on 1st October, 2018

The company has been supported throughout by Dr Syed Hasan Parvez, former Head of the CNRS Neuroendocrine Unit, former Editor-in-chief ANS Journal of Neurocognitive Research, former Asst. Editor Neuroendocrine Letters

Login to post your comment!

Click here to Login

This campaign has ended but you can still get involved.

See options below.

Instant Feedback

Help us find best new ideas to fund by telling us what you think. Your feedback goes straight to the team behind this project in private, so tell them what you really think.