About our project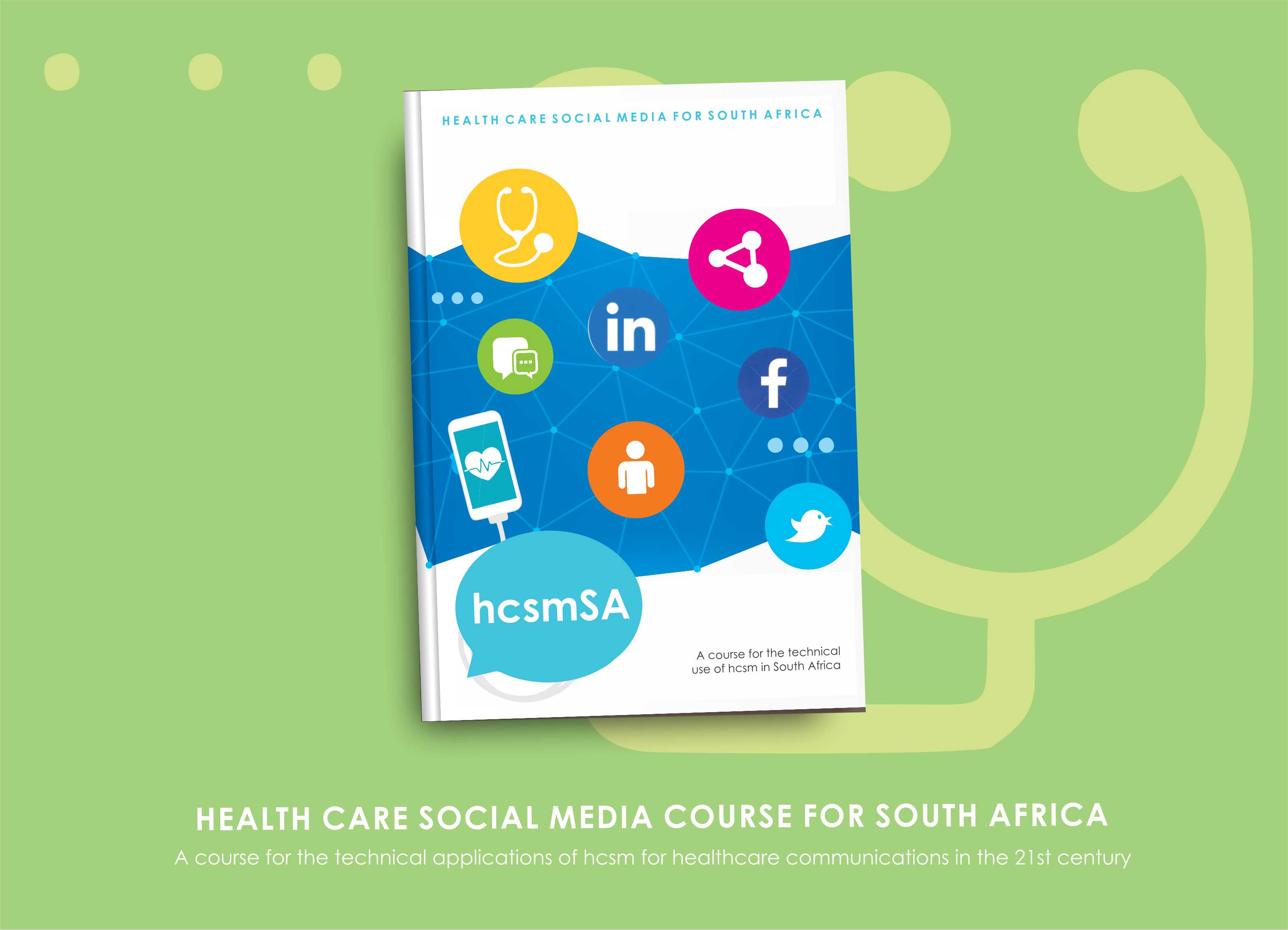 The problem we solve: The hcsmSA online course aims to empower stakeholders in the health sector in South Africa with basic digital skills so they are able to understand the meaningful use of ICT's in eHealth. Our introductory modules will focus on the following topics: 1. Using Twitter for health 2. Understanding emerging technology like bioprinting and virtual reality 3. eWomen (SDG5) in health 4. The evolution of the web, ePatients, eDoctors and the future of smart health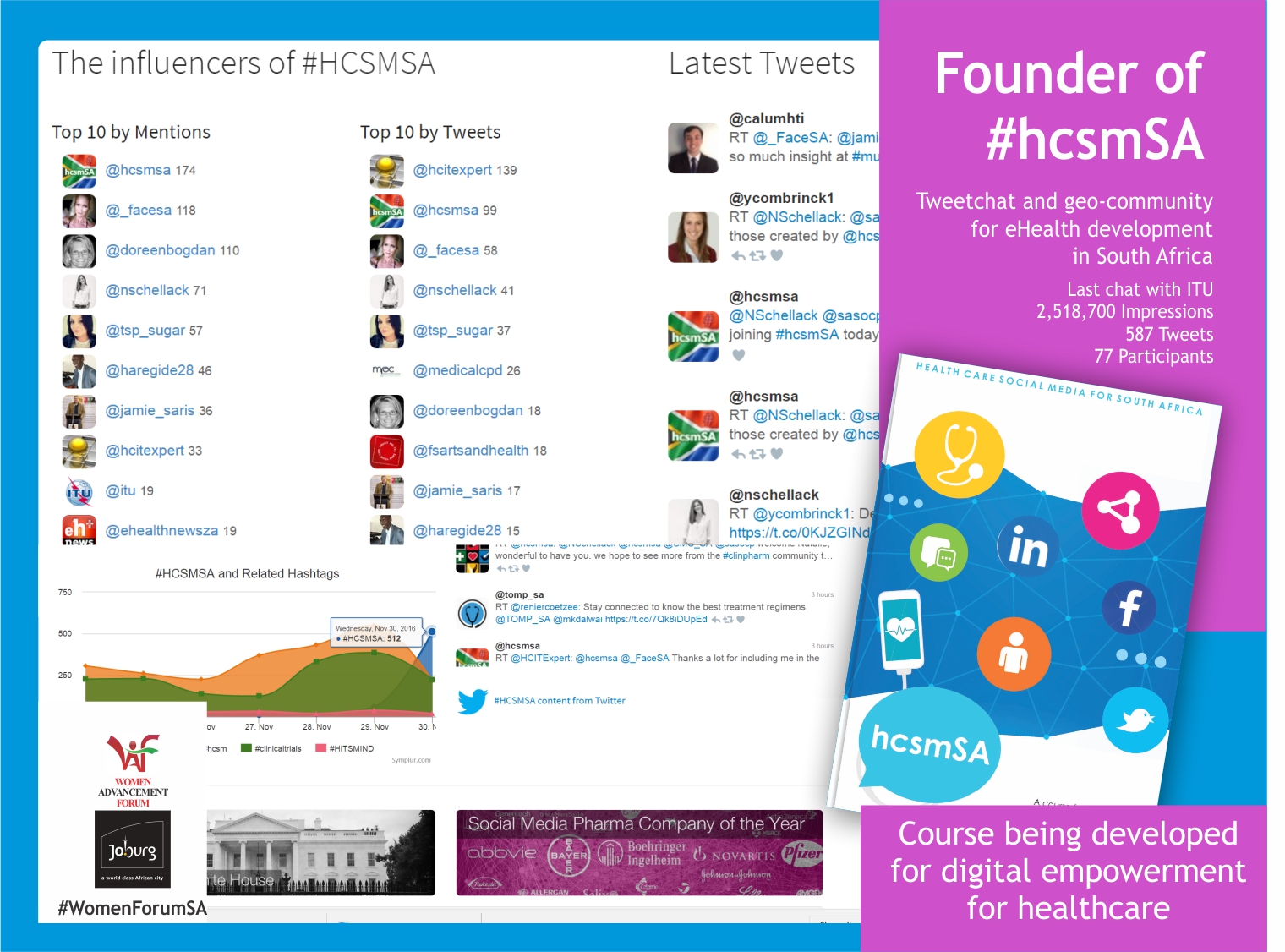 About our solution: Everyone should be empowered to understand how to use social media and the web for healthcare. Education is a major factor towards improving user engagement, quality of data and care. Imagine doctors knew how to stay informed about mobile apps, bioprinting, nanotechnology, wearables and refer patients to online communities for support? Imagine they could prescribe technology which they were never taught about in medical school? This is the future, but our HCP's haven't been given these skills to prepare for digital transformation. hcsmSA is developing a course with a local professional CPD institute to educate HCP's in South Africa. The course will also extend out to the local community in areas such as women empowerment, community workers, charities, advocates and nurses. A corporate sponsor is required for the production of the course as well as the #hcsmSA Twitter chat which is utilised towards the academic content.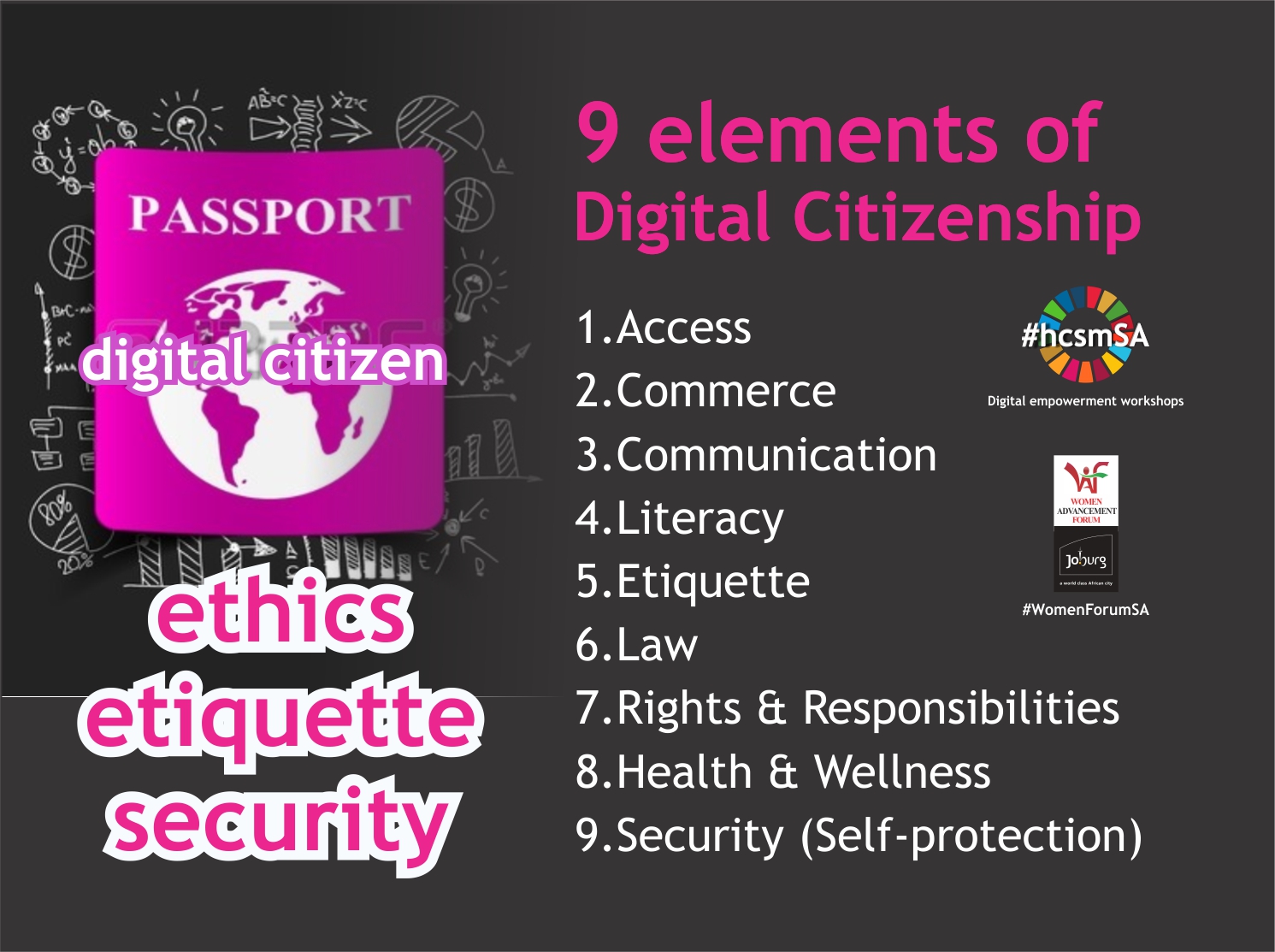 Progress to date:
I have partnered with several NPO's such as The Women Advancement Forum Africa and a private university in Johannesburg to develop the hcsmSA course. We are in proposal and content development stages. The #hcsmSA Twitter chat has been operational since February 2016. Some of our topics have included access to ICT's with experts from ITU and Sustainable Health Development as well as Virtual Reality in Medical Education.

I currently present about digital citizen empowerment at various events internationally and locally, they have included HISI2016 (Health Informatics Society of Ireland Conference 2016 with Dr. Jamie Saris - Dept of Anthropology MUI, Maynooth University - eHealth Connect Conference, Meditech South Africa user's conference, the Women Advancement Forum Africa, Doctors 2.0 and You, Paris and The Women of Substance network. The Slides for these events can be viewed on Slideshare.






I have been appointed as an ePatient advisor and judge for eyeforpharma, Doctors 2.0 and You, Docola and InfectionControl.tips.

About Our Team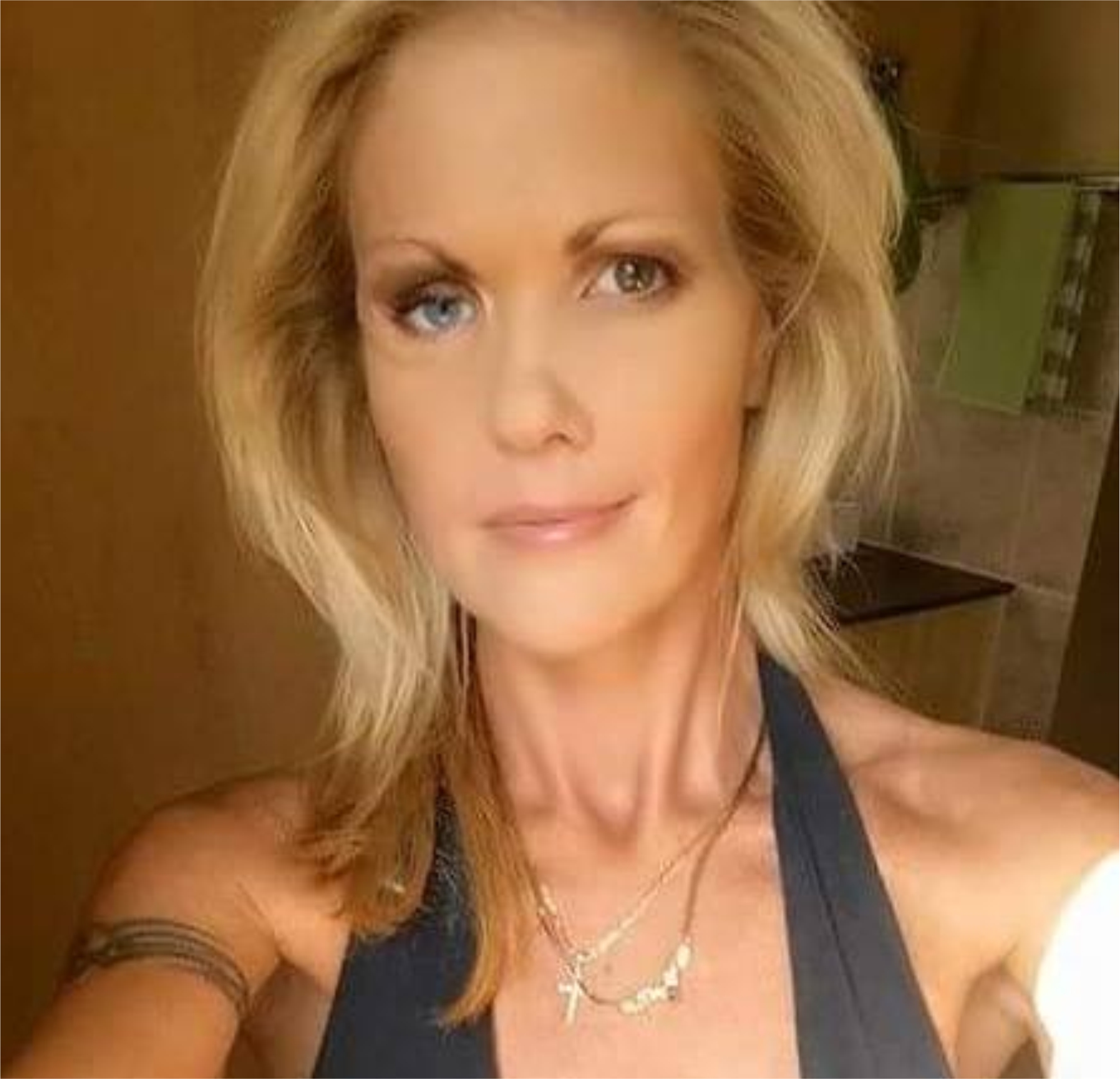 Creator: Vanessa Carter
Location: Ghat
Bio: Vanessa is an internationally recognised South African Facial Difference and MRSA (Antibiotic Resistance) e-Patient speaker. She is also the founder of hcsmSA which is an acronym for Health Care Social Media South Africa. She is an advisory board member for Doctors 2.0 and You (Associated to Stanford Medicine X), EyeforPharma, Docola, InfectionControl.Tips as well as The Walking Gallery of Healthcare by Regina Holliday. hcsmSA is a partner association to the Women Advancement Forum in Africa.
Hospital Affiliation: hcsmSA
Title: Founder
How We Help Physicians
The hcsmSA course is being designed to bridge the digital divide between doctor and patient by offering the basic fundamentals of online participation. The course will also provide the basic principals of best online practice modelled around local legislation which many HCP's have been weary of.
How We Help Hospitals
Digital Empowerment Courses to improve user engagement that improves the quality of data generated in health IT systems. Many provincial hospitals in South Africa still don't have the basic online resources like medical websites. These are important contact points for patients and if structured correctly could collect massive data clusters for diseases like AIDS or TB. They can also be a central resource to find peer-to-peer support networks as opposed to the public sites like Facebook. eGovernment needs to design these smart resources carefully to optimise agile population health data.
How We Help Partners
Digital Empowerment Courses to improve user engagement that improves the quality of data generated for health IT systems.