About our project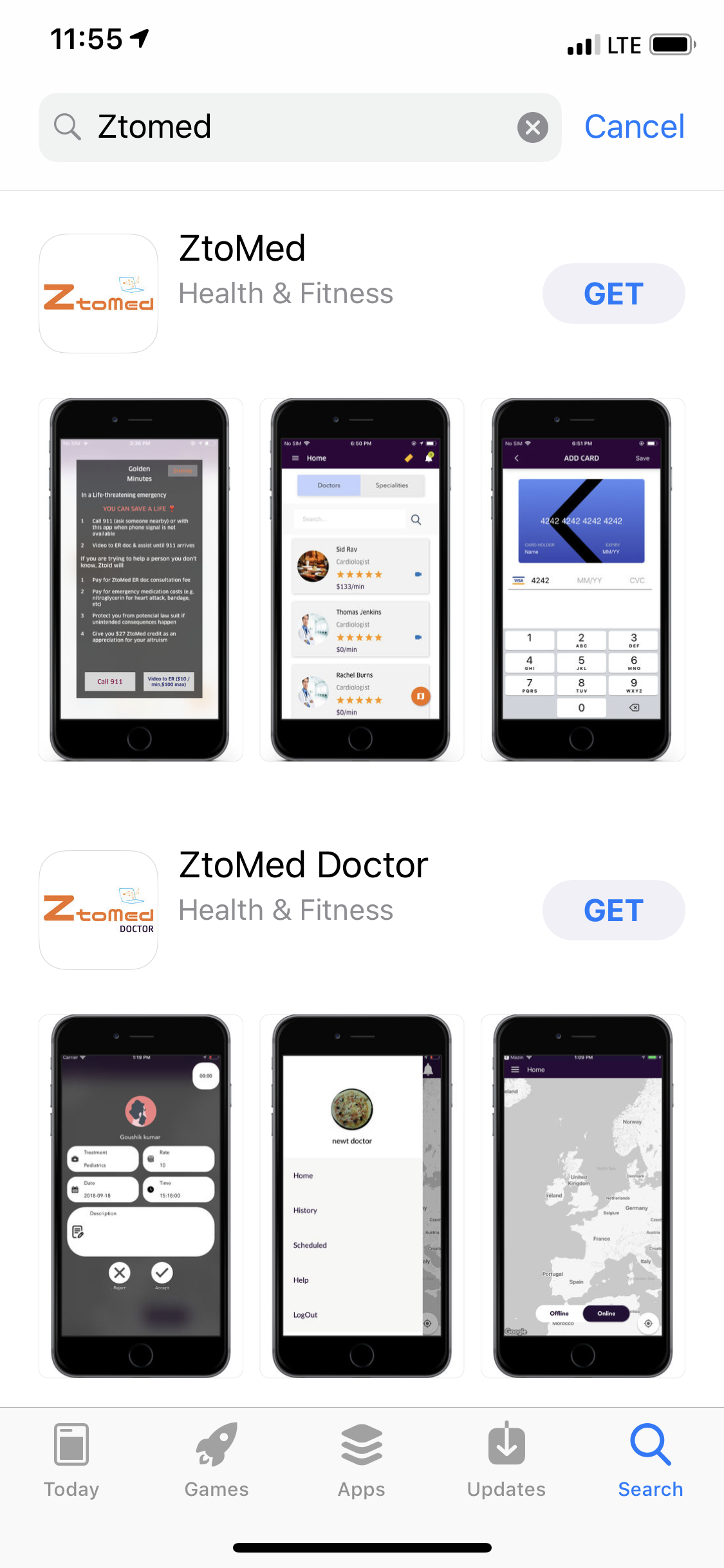 The problem we solve: As a medical student, I interviewed many patients. I found many of them should have came to the hospital sooner, and also many who did not need to be there at all. At the time, I wished there existed a quick and affordable screening tool to address these issues. Subsequently, while studying for my healthcare management MBA, I learned the best way to bring costs down is to make a near-perfect competitive marketplace and keep the minimum charges low.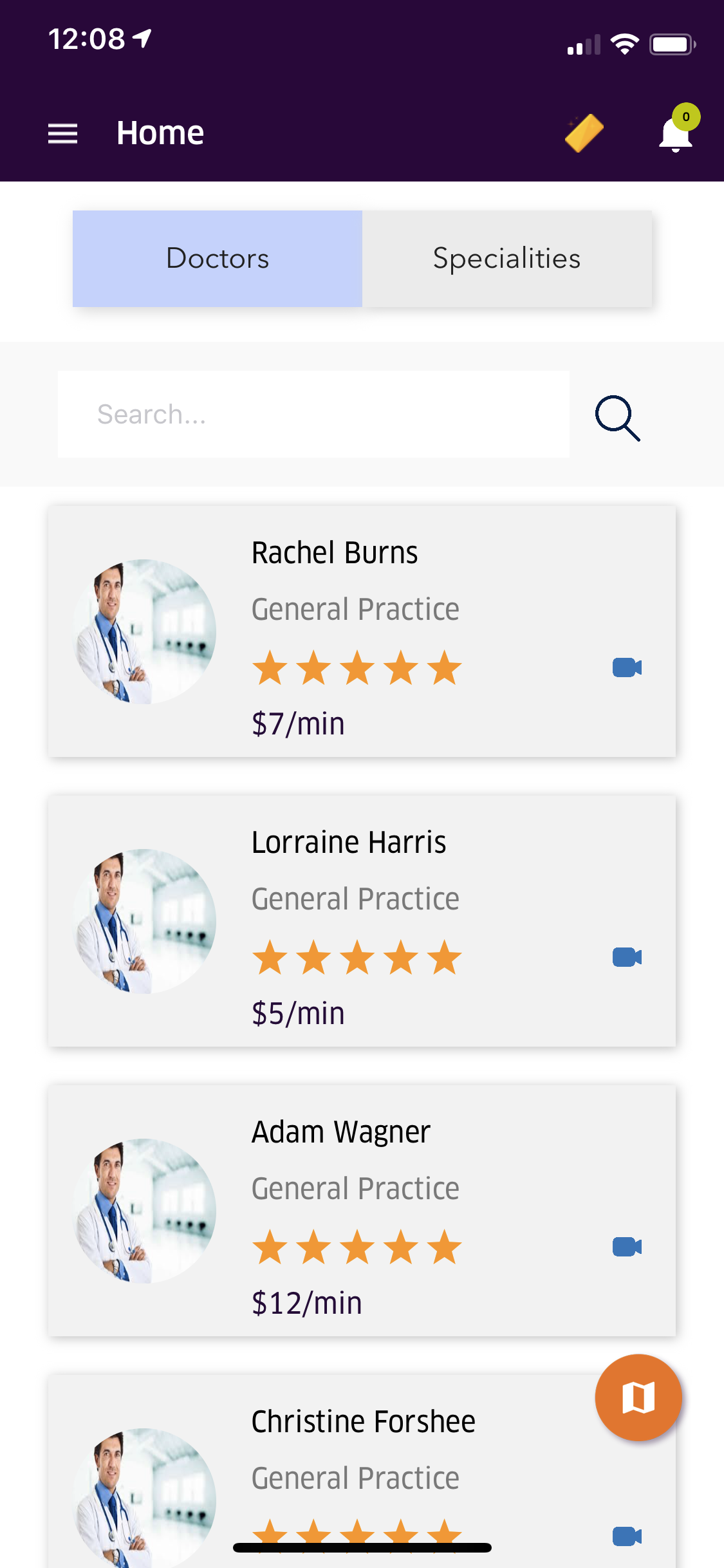 About our solution: By creating an Uber-like location-based aggregative online marketplace for doctors and patients that would allow for video consultations charged by the minute, patients could have access to instant medical consultations. In other words, doctors would be accessible in the same manner as an Uber driver; patients could select the doctor of their choice with their finger-tips and start an instant medical consultation – one with affordable fees, as they would only pay per minute used for the consultation.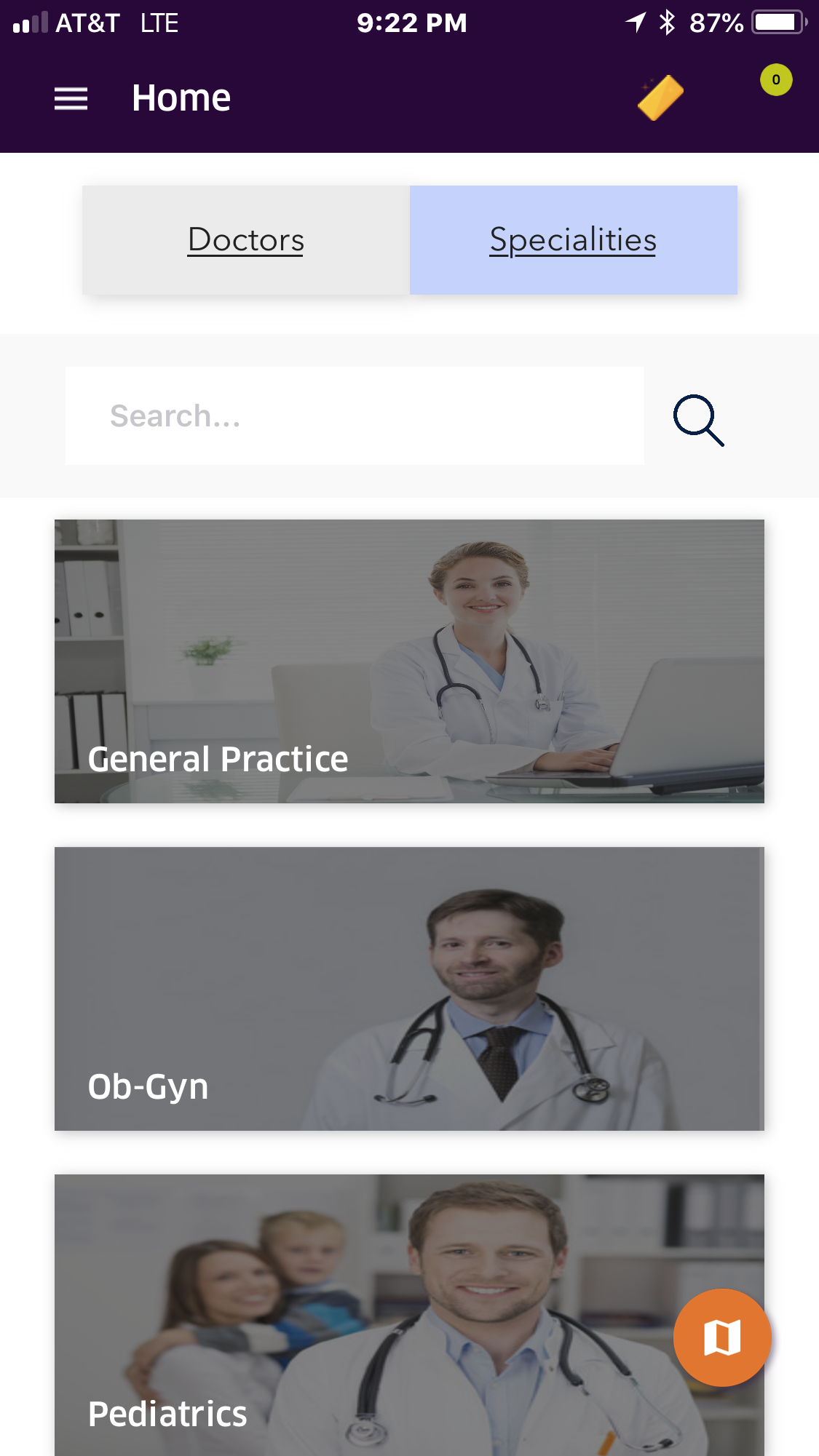 Progress to date:
ZtoMed is available at the IOS app store.
About Our Team
Creator: Sajung Yun
Location: California
Education: Johns Hopkins University
Bio: Sajung is a Johns Hopkins University adjunct professor, currently teaching DNA analysis courses in graduate school from 2017. As a contract scientist, he conducts mouse & human cells genome engineering using CRISPR-Cas9 for carcinoid tumor at National Institutes of Health since 2015. As for data science, he is a Certified Health Data Analyst (CHDA) from AHIMA. He is also a serial entrepreneur (Doctomics & Ztomed) from 2015. He received Ph.D. in biomedical sciences at University of Hawaii at Manoa, while maintaining GPA of 3.98 in 2009. He attended University of Hawaii John A. Burns School of Medicine, M.D. program and completed 121 credits from 2009 to 2014. He received M.B.A. with double concentrations in healthcare management and entrepreneurship from Johns Hopkins Carey Business School while receiving deans scholarship for academic excellence for straight three years in 2018.
Title: Chief Executive Officer
Advanced Degree(s): Ph.D., M.B.A.
About Team Members
Sijung Yun
CTO, Ph.D., M.S.
Biography: Sijung is a co-founder and president at Ztoid. He is an adjunct professor at Johns Hopkins University. He is running Yotta Biomed, LLC as CEO & founder for the last five years. He holds bioinformatics contract scientist position for genomics core & Krause lab, NIDDK, NIH. He performs analysis and consultation on next generation sequencing and computational structural biology. As for genomics, he works on DNA-seq, RNA-seq, ChIP-seq, and single cell analysis. He has graduate training in computational structural biology, molecular dynamics and docking. He invented NGSinForm, an automated app and web-based NGS analysis system and holds provisional patents. He is a software developer in C/C++, PERL, R, TRIMQ, and Discrete Molecular Dynamics. He is a co-director for NIH Biotrac-45 course (2013 ~ 2015): Bioinformatic analysis of next generation sequencing data. He is a director for Biotrac workshops - Advanced RNA-seq, 'R' for research scientists, and Introduction to NGS. He is a lead instructor for FAES BIOF-521 course (2013 ~ present): Bioinformatics for analysis of data generated by next generation sequencing. He received Ph.D. in Physics (Computational) at Boston University. He has postdoctoral training at NCI and NIDDK.
Title: CTO
Advanced Degree(s): Ph.D., M.S.
LinkedIn: https://www.linkedin.com/in/sijung-yun-55908224/

How We Help Patients
1. Golden Minutes (AKA Golden Hour for Medical Emergencies)
Problem 1 for Patients.
In a medical emergency, patients often do not have 10 minutes until an ambulance arrives.
Solution 1 for Patients.
ZtoMed enables patients or patients' care givers or willing-to-help bystanders start the crucial and basic medical treatment instead of just waiting at the time of golden minutes.
2. Making Affordable Medical Consultations.
Problem 2 for Patients.
Getting a medical consultation is expensive.
Solution 2 for Patients.
ZtoMed's medical consultation is affordable.
Contrast to insurances, we are thinking of reducing the minimum charges.
Many medical problems don't require extensive workups.
Then charging by each minute could be a good way to keep the costs low.
3. Making Easily Accessible Medical Care.
Problem 3 for Patients.
Doctors are not easily accessible people.
Solution 3 for Patients.
* ZtoMed enables 1 click talk to a doctor within 10 seconds.
How We Help Physicians
1. Reimbursement Hassle for Physicians
Problem 1 for Physicians.
* It takes a long time and a great deal of effort for physicians to get reimbursed for their services from insurance companies.
Especially for Medicare and Medicaid, physicians get reimbursed not full amounts they requested.
Physician's main job is to take care of patients. Why physicians waste their time and energy in unnecessary administrative works?
Solution 1 for Physicians.
* In ZtoMed, doctors get paid right after the each consultation for 90% of the total charges as ZtoMed collects 10% fee.
* As physicians set their own charges in ZtoMed, if physicians wants certain amount of payments, then all they need to do is to charge 110% of that amount.
2. Getting More Patients
Problem 2 for Physicians.
* Newly graduated physicians and newly moved doctors in town often don't have enough patients to be able to sustain the clinic. They need to get more patients.
Solution 2 for Physicians.
* ZtoMed is a location based app. When patients click "Map View" icon, then they see nearby available physicians. They can start instant video chat or schedule to see the doctor in person in her or his clinic. By this way, they can increase the number of their patients.
3. Collaboration among Physicians.
Problem 3 for Physicians.
Medical treatment regimens often require collaboration among multiple doctors.
Often, a patient sees not just one but a few physicians like one internal medicine doctor, one cardiologist, and one ophthalmologist.
If another doctor prescribed one medication and it conflicts with another doctor's current treatment plan, it is not easy to cancel the medication another doctor prescribed.
Solution3 for Physicians.
* ZtoMed version 2 will enable multi-doctor consultations with a patient while the doctors get properly compensated.
How We Help Hospitals
1. The Emergency Room Utilization.
Problem 1 for Hospital.
The Emergency Room is often utilized by the wrong patients.
Although ERs triage and treat non-urgent patients later, they eventually have to treat the patients who don't need to be there.
That is waste of resources.
Solution 1 for Hospital.
ZtoMed could be used as a screening tool.
ZtoMed's physicians can advise non-urgent patients to stay home and get treated with over the counter medications.
Therefore, ER will be filled with absolutely necessary patients.
2. Reducing Readmission Rate
Problem 2 for Hospital.
For many diseases, hospital readmission rates are high.
Just as an example, 20% of heart failure hospitalized patients were readmitted within 30 days in 2011.
Solution 2 for Hospital.
ZtoMed allows prompt communications between clinicians and patients.
As physicians could recognize early symptoms better than patients, more patients can get treated in their clinic rather than hospitalized setting.
3. Collaboration among multiple doctors within the hospital
Problem 3 for Hospital
Collaboration among multiple doctors are necessary but those calls are not properly compensated financially. Specialists often not get paid by answering a quick phone call from fellow doctors.
Solution 3 for Hospital
When using ZtoMed, every single medical advices get properly compensated financially.
It will lead to better collaborations within the hospital.
How We Help Partners
1. Sales Pitch Opportunity for Pharma and Medical Device Companies
Problem1 for Partners.
It is a big hassle to bring doctors to sales pitch places.
Solution1 for Partners.
As ZtoMed's physicians charge by minutes, sales person could limit the payment within legal boundaries while doing quick elevator pitch.
2. Drug Sales Pitch to Patients
Problem2 for Partners.
TV and newspaper commercials are not specifically targeted enough.
Solution2 for Partners.
ZtoMed would allow drug companies to create their own category.
Drug companies could do the sales pitch directly to patients.
3. Clinical trials subject recruitment
Problem3 for Partners.
Pharma companies need to recruit clinical trials subjects and often it is challenging.
Solution3 for Partners.
Pharma companies could recruit clinical trials subjects with ZtoMed
4. (Healthcare) Staffing Agency
Problem4 for Partners
* Especially, it is hard to find nurses.
Solution4 for Partners
* ZtoMed could be used as an advertising platform to find medical staffs.
Challenge Mission
Affiliation(s)
Dr. Sajung Yun is an adjunct professor at Johns Hopkins University, Department of Bioinformatics, Advanced Academic Programs, Krieger School of Arts and Sciences. Dr. Sijung Yun is an adjunct professor at Johns Hopkins University, Department of Bioinformatics, Advanced Academic Programs, Krieger School of Arts and Sciences.
Key Milestones Achieved and Planned
In September 2018, Ztomed app was released in IOS app store. It is planned to complete private beta testing by October 2018. Public beta testing will finish by December 2018. Ztomed will go public service in California, Florida, Maryland, Washington DC, and Virginia from January 2019.
Our Competitive Advantages
Amwell does not provide an Uber-like service platform. Also, their charge is expensive because it is session-based, not minute-of-usage based. For specialist visits, this charge can well exceed $200 per consultation. In addition, Amwell does not have ZtoMed's "Golden Minutes" function that could help society at-large. Teladoc serves only limited specialties such as general health, dermatology, sexual health and tobacco cessation. We focus on general medicine, precision medicine, and emergency medicine. We charge by minutes of usage and our system is an Uber-like location-based aggregative online marketplace. Ztomed is unique because precision medicine is incorporated into telemedicine. Also, ZtoMed is nested in a self-sustaining and profitable online mobile healthcare environment. ZtoMed will save lives daily. ZtoMed will also provide easy opportunities to get second and third opinions for patients' diseases.
Barriers to Entry
We filed one provisional patent.
Funding, Partners and Alliances To Date
We bootstrapped so far but we are talking to one venture capital actively.