About our project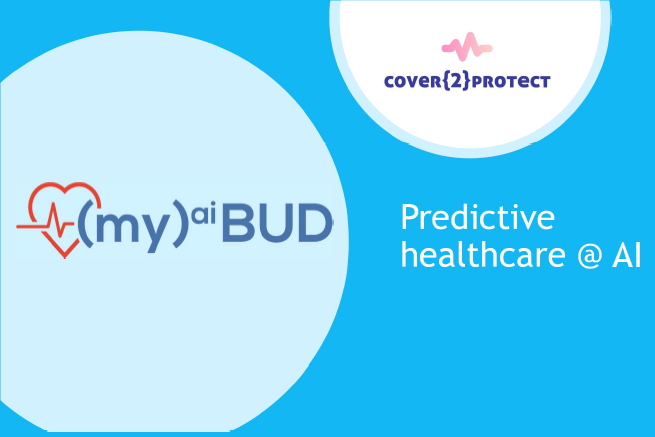 The problem we solve: Healthcare services are impersonal, reactive and offline in nature. While digital health consultation is emerging but it is adding to the cost of healthcare rather the reducing the cost in the value chain. There is no real-time data available in the hands of doctors to advise patients or decide the NEXT BEST ACTION.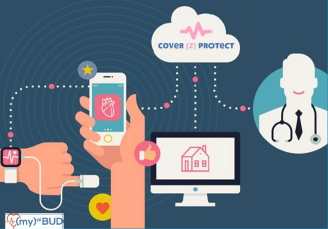 About our solution: C2P AI platform is designed to understand you just like a family doctor does. C2P uses IOT , AI and ecosystem connectivity to provide personalized and predictive actions and proactively connects your to the health ecosystem . It leverages structured( health profile , past history , sensor data) and unstructured data ( lifestyle data) to make prediction using AI and ML.The APP sync data to Cloud and the AI engine predicts heart health based on trained models. A 24*7 buddy (back end call centre, managed by us or client) can get an alert in case of any "RED flags" and the buddy can further ask the user to consult a doctor or go to a lab for tests or get an ambulance in case of emergencies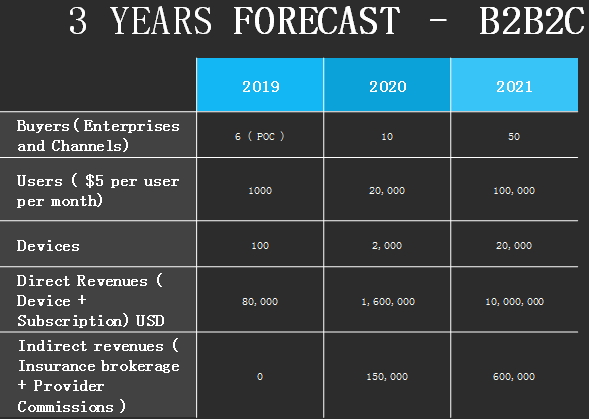 Progress to date:
We have been working on this platform since 2017. Our AI model is ready, also our first version of APP is available. We are now working to enhance the APP UI. Currently, we are able to interpret key body vitals by analyzing real-time data through ECG, PWG, HR, BP, Food and Steps. We also have a 24X7 call centre to get in touch with the users if they discover something alarming. The coaches and doctors in our centre curate exercise and diet plans and help the customer connect to the right healthcare needs before it is too late. As of now we are about to start a POC with one of a large MNC insurer and are also talking to many enterprises for POC. Till date, we have seen a good response. We were in the Top 10 shortlist for the most innovative Healthcare startup @ IoT congress 2018, NASA – Funded TRISH( a space health arm) invited us for showcase in Austin to partner with TRISH to solve challenges around astronaut health, and we were shortlisted as one of the Top 10 Healthcare startups in APAC by healthcare outlook magazine. Immediate focus market is disease and health management to be delivered digitally. People in the age group of 45 years and above, primarily the ageing population, with or without pre-existing conditions, retired or still working and where kids are not staying with them. Globally the addressable market is 180B today and is expected to grow to 686B by 2026. We are focusing on the LONG TAIL of healthcare by leveraging AI to make healthcare and disease management more accessible and affordable in markets with a large population like India, Indonesia, Vietnam.
About Our Team
Creator: Rajat Sharma
Location: Canillo
Bio: Head of Asia business @eBao( Alibaba investment), Advisor – Smartlands ( $20mn ICO), Regional Sales Head at HCL and product management at startup Reach Tech
Title: Founder and CEO
Advanced Degree(s): MBA, BE
Challenge Mission
How We Address the Mission of The Challenge(s)
Ochsner/Lafayette General Foundation /Tulane: We use smart devices through which people can provide data around their key vitals like ECG, PWG, HR and BP, track their food patterns, travel frequency, past ailments, family history, and exercise. All this data is available digitally and the AI analysis the data to come out with a Healthy Heart Index. By giving them access to a smart health device which can be conveniently put in a pocket we can gather all this data on a daily basis allowing for individual-level assessment and building correlations with other factors like age, ethnicity, location, occupation, diet (food intake). New Orleans Health Department / Tulane Health System: Our app connects an individual to the entire health care ecosystem. He is connected to the doctor allowing him to Get confirmed appointment with verified doctors, remote monitoring, online prescription, home visit if needed, and an Insurance Wallet to get a quotation and other policy-related information.
New Orleans and Our Company
We are based out of Singapore. But we will be more than happy to come down to USA. USA has always been at the cusp of innovation and has led the way globally to provide new standards in health care. We are confident that our engagement with New Orleans will give us the needed insights and guidance to develop the right solution and to ensure that we plug in any gaps if needed.