About our project

The problem we solve: Healthcare's lack of integrated real time patient data is costing billions due to inaccurate diagnosis, re-hospitalization, and medical treatment protocol non compliance.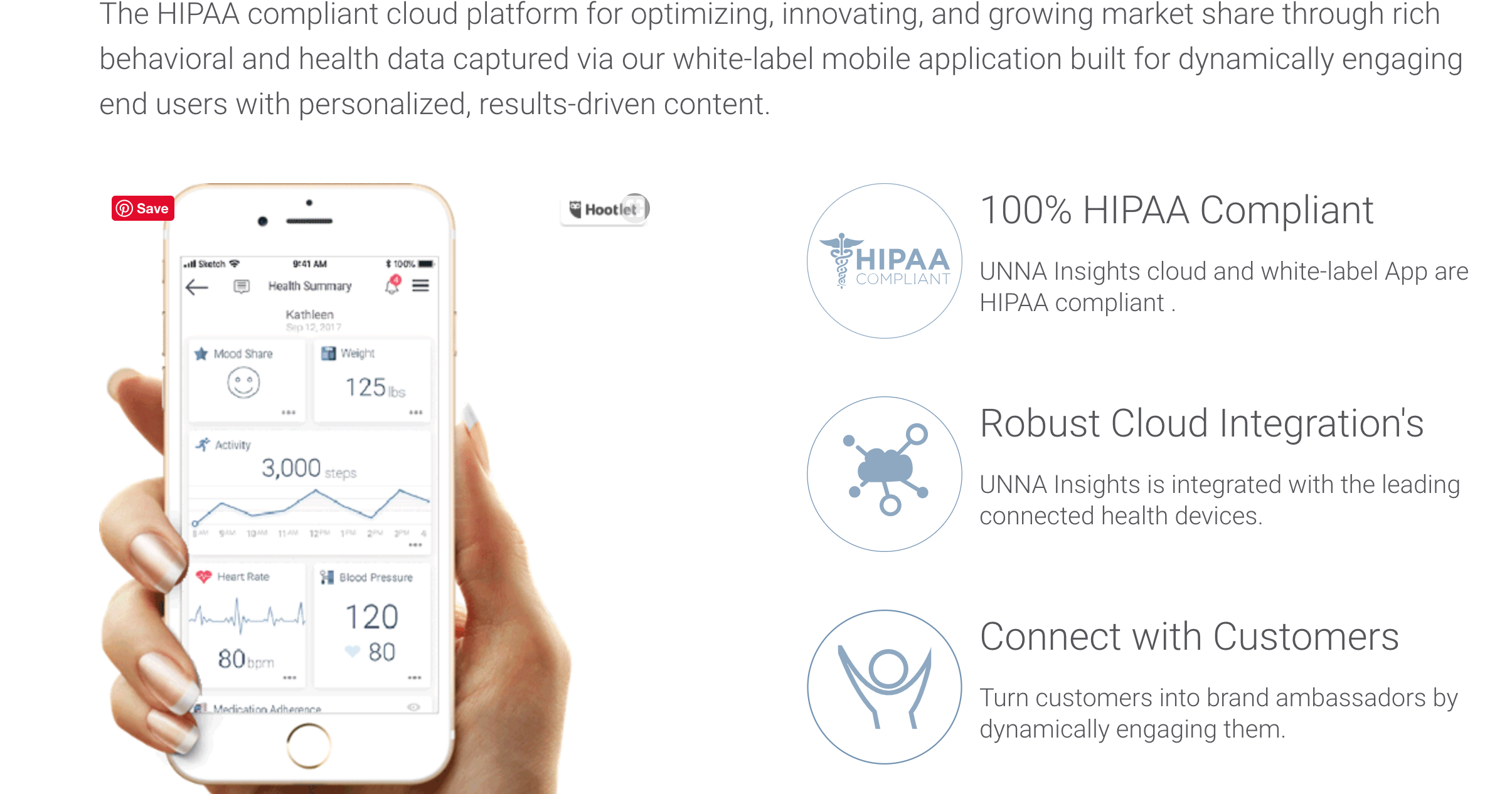 About our solution: UNNA is a multi-channel, technology agnostic healthcare patient data aggregator. (currently integrated with Apple Health, iHealth, Fitbit, and more). With a HIPAA compliant Open API architected cloud database and a fully customizable mobile app, UNNA facilitates an ongoing relationship between patient and provider between visits. Our technology lets companies easily onboard to Connected Digital Health platforms and scale with our open API database which will add providers across the continuum and provide AI/machine learning for holistic insights enabling better health for humanity.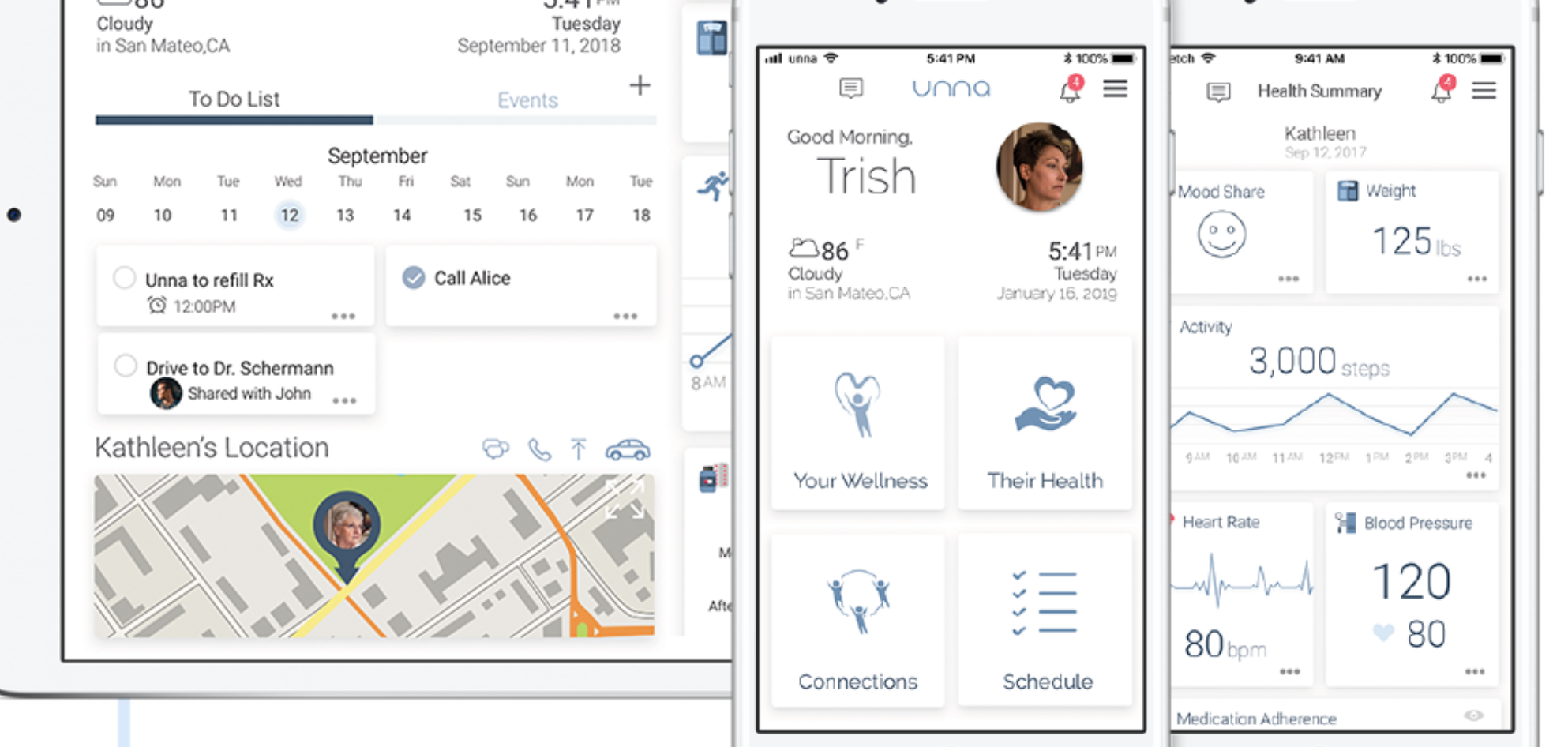 Progress to date:
We have our UNNA Wellness App connecting patients and providers. (4000 app vistis per month)
https://itunes.apple.com/us/app/unna-wellness/id1433306803?mt=8
We have our UNNA Health App which collects anonymous population health data for broader audience insights.
https://itunes.apple.com/us/app/unna-health/id1450071489?mt=8
API's/SDK in place, HIPAA architecture complete.
We are integrated and receiving data from Apple Health, iHealth, Fitbit
Our focus now is cuatomer acquisition and funding.
About Our Team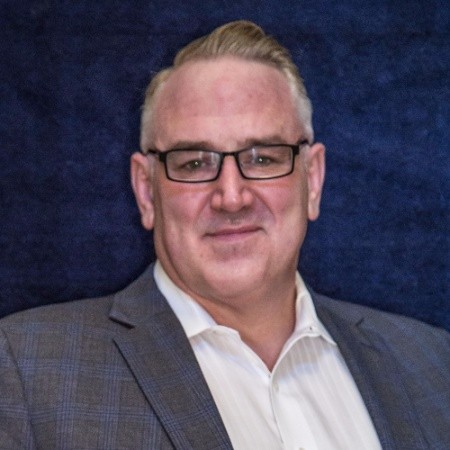 Creator: Jason Bennett
Location: Washington
Bio: am a dedicated and passionate business leader, technologist, family caregiver, Army Ranger combat veteran, and currently the founder of Unna. As a technologist and family caregiver, I am committed to developing innovative solutions that improve quality of life for family caregivers and their aging and in-need loved ones. I have a seventeen-year career in enterprise software, cloud, mobile and smart home marked with year over year advancement and notable achievements. I have been a principle contributor in two startups, am adept in intrapreneurship and contributed over $150M in high-margin revenue. I have traveled and engaged in public speaking events throughout the Americas and EU. I have worked for Fortune 50 companies IBM, sub-contracted by Microsoft and HP to consult on global projects and hired to develop a portfolio of enterprise software and services offerings for GTSI (now UNICOM), an Enterprise VAR serving large Federal agencies. I earned a degree in Management of Information Systems from the University of Arizona, voted Top 5 MIS program in the US by US News & World Report
Title: CEO
About Team Members
Manuel Veloso
CTO, BS
Biography: I've been in the tech world for almost 30 years. In that time written, built, sold, and maintained software systems on a ridiculous number of platforms, from mobile devices to desktop systems and enterprise servers. I've worked with companies ranging from one-person small business to the Fortune 50, and seen tech trends come and go. Through all that one thing I've learned is that technology alone isn't a solution; it's just a tool that helps get a job done.
Title: CTO
Advanced Degree(s): BS
LinkedIn: https://www.linkedin.com/in/mannyveloso/

How We Help Patients
By aggregating dynamic real time and static point-in-time data for AI and predictive analysitcs we will deliver actionable healthcare insights to the consumer enabling them to make simpler, better healthcare decisions.
How We Help Physicians
Through its ongoing delivery of real time patient data, UNNA enables providers to establish a value added, trust based relationship between patient and provider.
UNNA empowers providers to get up to date real time data between appointments so they may better understand the patients current healh condition and make the most accurate appropriate diagnosis.
How We Help Hospitals
We let dischrage teams travel from the hospital anywhere with their patients through wearables and connected data. This dramatically increases probabilities of effectively managing post discharge treatment protocols.
How We Help Partners
We enable you to enrich your data from other sources across the connected digital healthcare continuum. Through our AI we will empower you to leverage predictive analytics to predict and prevent disease.
Supporters
There are not supporters yet.
Comments
Login to post your comment!
Click here to Login