About our project
The problem we solve: Social isolation & loneliness carry the same health risk as smoking 15 cigarettes a day and were identified as a growing health risk for seniors before the COVID-19 pandemic. An estimated 40% of seniors experienced social isolation or loneliness – leading to billions of dollars in preventable healthcare costs and lowering seniors' quality of life. These numbers are on the rise, as today's climate of physical distancing exacerbates this growing threat. By connecting people with similar interests (sewing, Tai Chi, etc.), Element3 Health's Virtual Clubs will provide seniors with communities that foster meaningful interactions and alleviate the loneliness and despair many are feeling today. Covid-19 will pass, but the negative health consequences of isolation will remain for years – unless we take decisive action to provide communities & connections today. By offering free access to virtual clubs for all seniors in the U.S., Element3 Health seeks to keep seniors healthy and socially co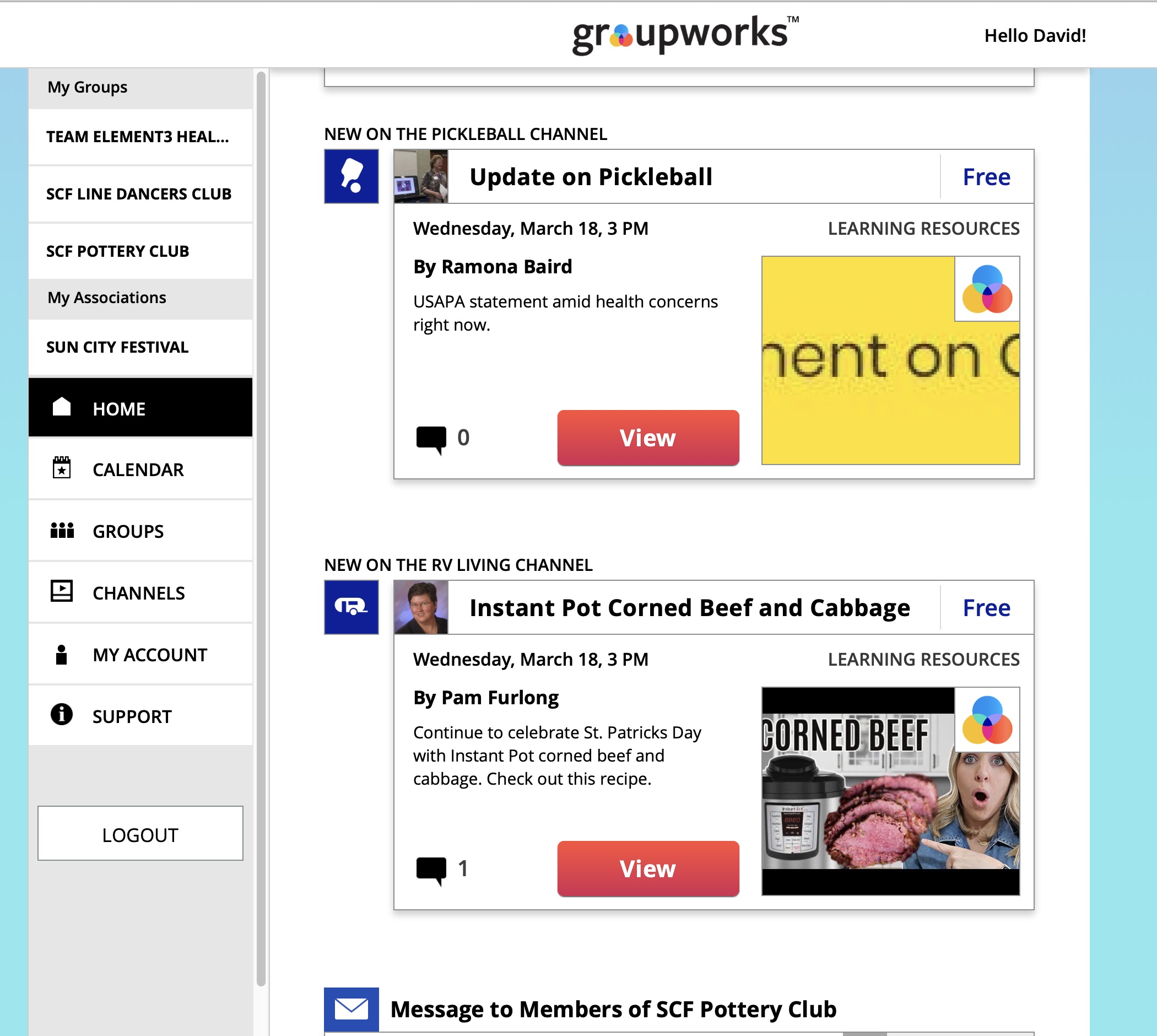 About our solution: Dance. Sing. Paint. Laugh. In today's pandemic, it is difficult to join others in fun & meaningful experiences. Difficult, but not impossible. Element3 Health's virtual activity clubs provide platforms – both interactive & asynchronous – for people with similar passions to gather virtually, enjoy their shared interests, & maintain social connections. With a robust national network of clubs, Element3 Health is uniquely positioned to bring its physical offerings to the virtual world, connecting people with similar interests to prevent or alleviate social isolation & loneliness. We use a combination of live interactive "meetings" as well as proprietary content geared to specific interests to provide seniors with a wealth of opportunities to stay socially connected & engaged in their passions. Our virtual club platform prioritizes safety, promotes connections & is meant to prevent the mental & physical health issues that are expected to arise out of the COVID-19 crisis.
Progress to date:
We have created a network of more than 25,000 activity clubs nationwide and our social isolation, loneliness & inactivity solution is currently available to members of major health plans nationwide. We are launching our virtual club solution now, which is based on our club management platform, GroupWorks.
In order to meet the needs of people who need to stay home during the COVID-19 pandemic, we are expanding our platform's capabilities to allow for more live interaction. We are raising funds to bring this virtual club solution to all seniors, for free.
Health plans, private investors and government entities have expressed enthusiasm and agree that this solution is needed to stave off the epidemic of social isolation, mental health issues and inactivity that is growing in the shadow of COVID-19.
About Our Team
Creator: David Norris
Location: Colorado
Education: University of Texas at Dallas
Bio: Mr. Norris is a CEO, board member, investor, advisor, and serial entrepreneur. Utilizing his extensive experience and network, he works closely with investors and boards to accelerate the growth of high-potential companies. He has extensive governance experience on a wide range of boards and board committees. As a serial entrepreneur, he has founded and built companies in a number of different industries and has extensive fund raising experience, having raised over $300 million from venture capital, private equity, angel, and debt sources. Mr. Norris was the co-founder and CEO of MD Insider (acquired by Accolade) a big-data technology healthcare company that used huge volumes of data to score physicians based on actual performance. Dubbed the "anti-yelp", MD Insider raised over $22 million to build the most sophisticated and successful solution in the industry. Prior to founding MD Insider, Mr. Norris was Co-founder and CEO of BlueCava (acquired by Qualia), Co-Founder and CEO of OnRequest Images, Co-Founder and CEO of ObjectSpace (acquired by RecursionSW), VP/General Manager at Casco Signal Ltd ((acquired by Alstom (ALO:EN)), and Toccata Systems (acquired by Chilton). Mr. Norris has extensive international business experience, having lived and worked in Europe, Asia, and the United States. He is a regular speaker at industry conferences, has lectured at organizations such as Microsoft and the Harvard Business School, has appeared on business TV programs such as CNN, Bloomberg TV, and has been quoted in publications such as The Wall Street Journal and New York Times. Mr. Norris has won various awards, including the Ernst and Young Entrepreneur of the Year, the Inc. 500, and The Software 500. He supports a number of charities including the American Diabetes Association and the National MS Society. Mr. Norris sits on a number of boards and is a senior advisor to a number of companies. He is also a very active cyclist.
Hospital Affiliation: 2020
Title: Chairman and CEO
How We Help Patients
Element3 Health helps seniors to be healthier, by getting and keeping them active, physically, socially, and mentally. We also help to give them a sense of purpose, by creating social connections with groups that share a common passion - we support over 120 different types of activities, from sewing to cycling.
How We Help Partners
We work with many partners that deal with seniors - including Medicare or Medicare Advantage members, Medigap members, or Medicaid members. We provide an easy way for partners to get and keep their patients active, which can reduce costs post-procedure.