About our project
The problem we solve: Globally, we face a mental health epidemic within the COVID pandemic. Out of fear, individuals are not getting the help they need to avoid exposure to COVID. As a result, organizations are redirecting funds towards digital health solutions to address pain management, mental wellness and addiction so people have the help they need when they need it.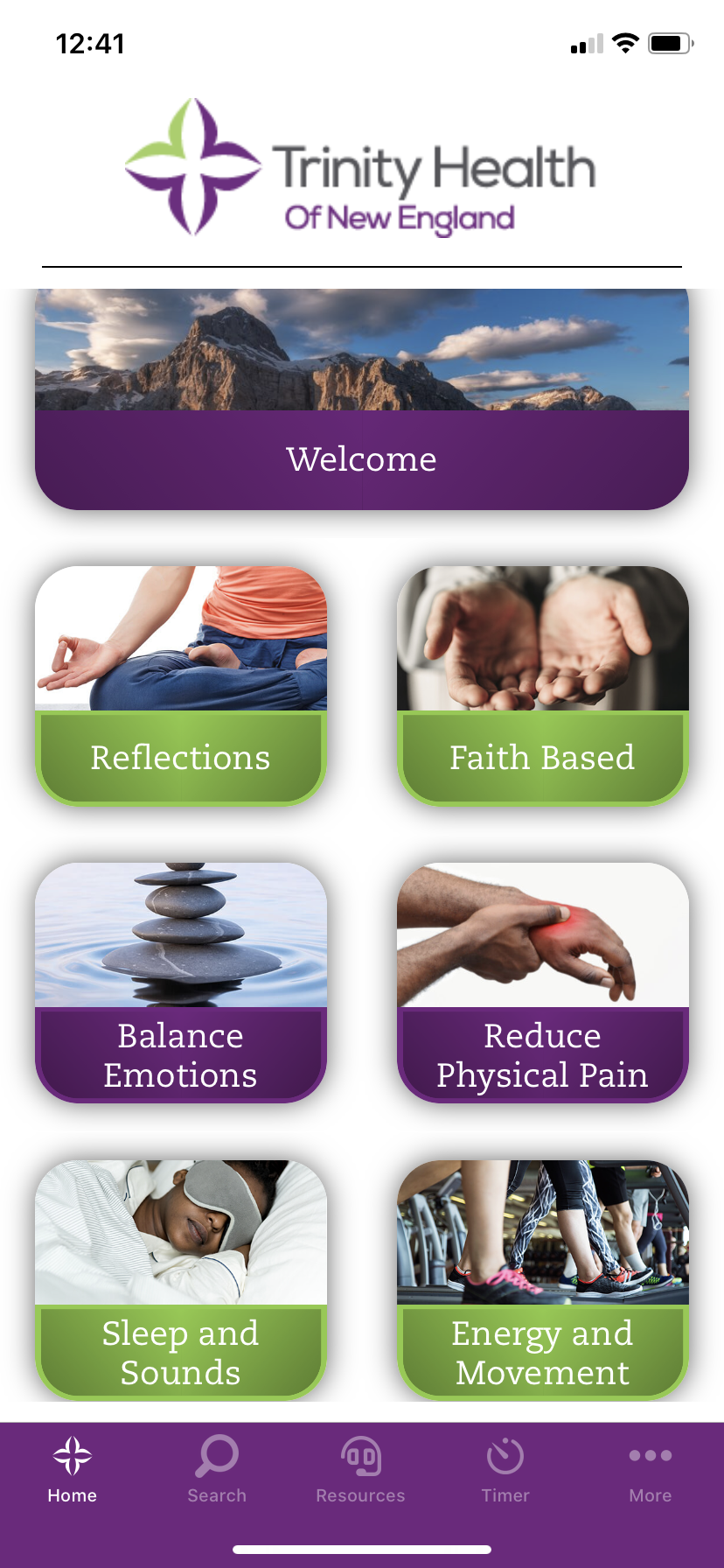 About our solution: Rooted in data and analytics, our clinically designed mindfulness platform allows us to white label a mobile app and customizes the experience for the client's wellness population with medical-grade mindfulness meditations, key contacts, mood tracking, 2-way communication messaging and more. Our AI smart platform then personalizes the experience at the user level to optimize the experience. Our 2015-filed patent (which is pending) describes this machine learning element in greater detail. Our growing library of meditations exceeds 500 with content that spans kids, teens, vets, patients, medical providers and employees.
Progress to date:
Milestones Achieved
Raised $780K in pre-seed so far
5 paying B2B clients signed during COVID
3 free trial agreements covering 40,000 employees
3 Referral / Resellers Agreements representing nearly 2,000 organizations
Revenue generating in market B2C app
World-class advisory board with Chief Medical and Chief Digital Officers who have just begun referring large business opportunities
About Our Team

Creator: Delanea Davis
Location: Connecticut
Education: University of Connecticut
Bio: Delanea is the co-founder of a mindfulness technology & services company that is trailblazing in mHealth and telemedicine. The Cloud 9 Online digital platform provides an at-home healing tool to patients/employees and predictive analytics to medical providers to improve wellness outcomes. This white-labeled platform improves doctor/patient compliance while reducing use of pharmaceuticals. Currently in phase one clinical trials, Cloud 9 Online combines Science-Powered, Clinically Designed Meditation Therapy with cutting-edge technology. Delanea is an expert in market research, organizational psychology and new product development. She also brings more than 20 years of expertise building and leading teams and has a passion for innovation in the insurance and healthcare industries. Delanea is also an avid writer. Her first book personal wellness book, Rune Reading Your Life, is now available at your favorite bookstore or online retailer.
Title: CEO & Co Founder
Advanced Degree(s): MA
About Team Members
Henry Edinger
COO & Co-Founder, MA
Biography: A former Dow 30 executive, Henry was one of the first-named Chief Customer Officers in the US. Henry's areas of expertise are vast, covering: Customer Experience, Business Performance & Process Improvement, Product & Service Innovation, Sales & Marketing and Innovation. Henry holds multiple patents for innovation in process improvement and claim handling efficiency.
Title: COO & Co-Founder
Advanced Degree(s): MA
LinkedIn: https://www.linkedin.com/in/henry-edinger-02662a25/