About our project
The problem we solve: Dental capsules are currently mixed in a traditional triturator, which are heavy, overbuilt for amalgam mixing, loud, large, and stationary. Traditional triturators cost hundreds of dollars.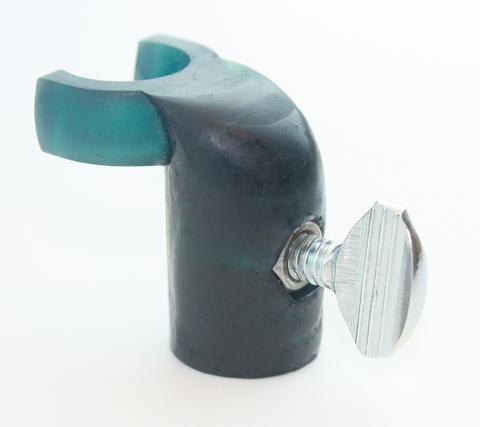 About our solution: The Mixacap triturator easily fits onto an electric toothbrush. Dental capsules can be easily inserted and removed. The Mixacap is cordless and can be used anywhere. It can be moved from room to room or taken on a mission trip. While traditional triturators cost hundreds of dollars, the Mixacap will cost under a fraction of the cost due to it's simple and unique design.
Progress to date:
Mixacap has been beta testing for the last year. I personally have been using the Mixacap in my clinic and have a handful of other clinicians using it. Dental capsule sales representatives are also successfully using it to demonstrate their products. So far, all the feedback is great. The Mixacap is mixing their capsules and it is a lot easier. It has been difficult to keep up with the demand as the Mixacap is currently being 3D printed, which is expensive and time consuming. Our next step is to have the Mixacap injection molded. We would also like to be able to fund clinical research to fully validate the mixing effectiveness.
About Our Team
Creator: Benjamin Lowry
Location: Idaho
Education: University of California San Francisco
Bio: Dr. Benjamin Lowry is an Engineer and a Dentist. He earned a doctorate of dental surgery degree from University of California San Francisco and a bachelor of science in mechanical engineering from BYU. He worked in the semiconductor industry specializing in product handling robots. Currently owns and operates large private dental practice. One of his inventions is called Mixacap, which is a dental device that mixes dental capsules.
Hospital Affiliation: Lowry Dental
Title: Dentist
Advanced Degree(s): DDS
How We Help Physicians
It is about time to upgrade from the old triturators. No longer are we doing amalgams, there is no need for such a large triturator. Reclaim some counter space and don't worry about injuries from getting too close. It's time to rid the old triturator.
Mixacap is easy. It fits on an electric toothbrush. I've been using the Oral B, which is recommended. Most offices, if like mine, have received multiple samples of this toothbrush so now they can actually be put to use. The dental capsules fit easily into the Mixacap and are easily removed. The Mixacap can be used anywhere as no power plug is needed. Take it from room to room or on your next mission trip. The mixacap is inexpensive, so you might want one for each room.
Please support Mixacap. I am a Dentist and an engineer. I've designed this product and tested it. It works, it's easy and why not give it a try.
How We Help Partners
Want to Partner and help with this project? I am actively seeking a a partner to help this project move forward.