About our project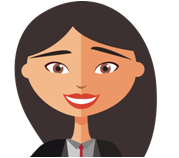 The problem we solve: Critical illness, such as cancer, cardiovascular disease, and pain-related disability, affect millions of Americans every year. These issues cause sudden disruption to a patient's life. In fact, 90% of cancer patients face preventable adverse events which cost $5K to $50K per patient, creating a $150B market. 78% of these costs are passed through the insurance billing system, affecting self-insured employers, pharma companies, and cancer centers.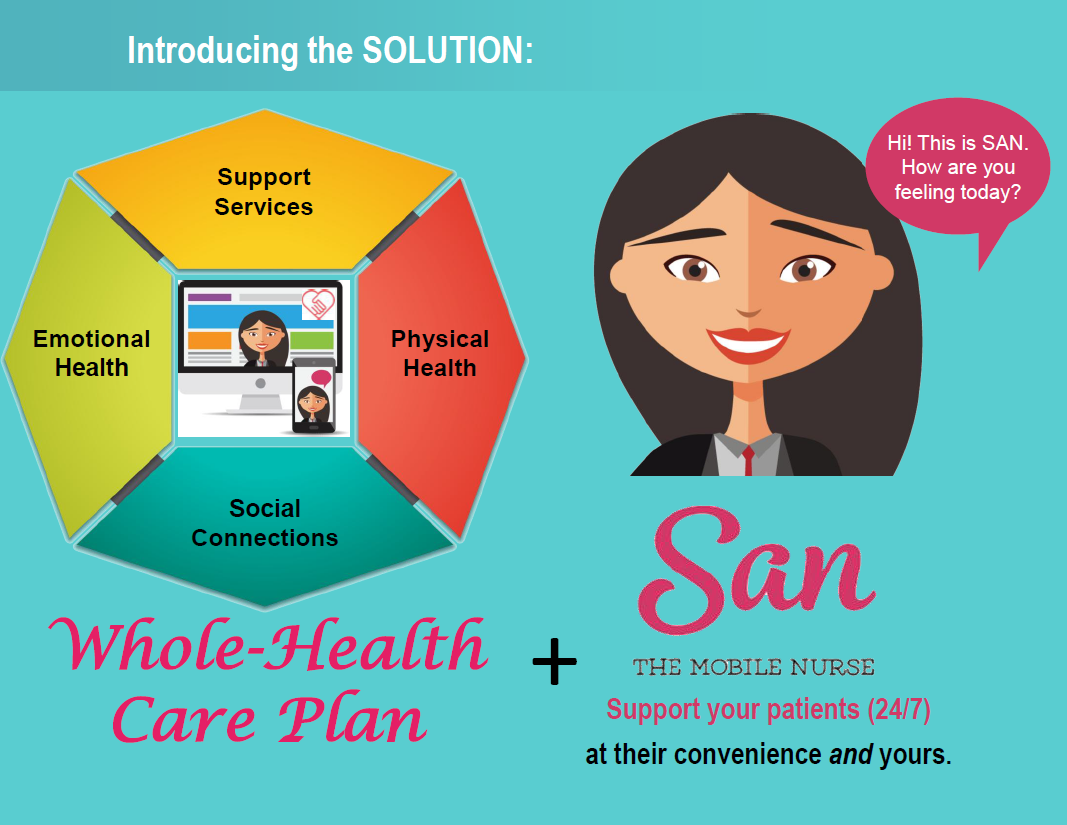 About our solution: Helpsy is a whole-health and virtual nurse platform that helps to reduce preventable adverse events which saves on healthcare costs. Helpsy accomplishes this by providing a whole-health care plan which helps to address the patient's physical, emotional, social, and support needs during critical illness. The Helpsy virtual nurse then engages with the patient 24/7 and can escalate care to a real clinician when needed, improving continuity of care.
Progress to date:
Helpsy currently has 23k users and is live at 3 cancer centers. We have performed 3 clinical studies, have a signed MOU with United Health (50M lives), have a deal with Virgin Pulse (2.4M lives), and are in partnership/pilot discussion with several employee benefits companies (40+M lives) and Blues.
About Our Team
Creator: Sangeeta Agarawal
Location: California
Bio: Ms. Agarawal is passionate about empowering people to live life to the fullest by making integrative medicine accessible to people where they are. She started her career as a software engineer in Silicon Valley, working for companies including IBM, Motorola/Google. She then developed the world's first mobile video technology at a startup later acquired by Skype, this invention continues to change the world even today. She then changed her career into integrative medicine by studying, practicing and conducting research in both eastern and western medicine. She spent the next decade as a researcher, oncology nurse and integrative medicine practitioner at institutions including the Mayo Clinic, Stanford Cancer Center, and UCSF Cancer Center. Her groundbreaking research work on the development of algorithms for clinical impact of integrative medicine was recognized by UCSF and NSF, and she received support from them to start Helpsy, the world's first Artificial intelligence nurse for wholistic symptom management and navigation (San). San can automatically create a personalized care plans and provide dynamic support to patients through integrative technologies, empowering patients and clinicians alike. Helpsy has served tens of thousands of patients from all over the world and the data generated provides insights that have never been captured or understood before. She is passionate about empowering people in health care to understand and be at the forefront of the technology revolution. She is a nationally recognized speaker and author. She leads innovation initiatives at both SIO and ONS, and serves on the board of NCI PDQ for integrative medicine. She serves on the board of innovation centers and health care startups. She believes women deserve an equal place and is involved in several leadership initiatives to move the needle.
Title: Founder and CEO
Advanced Degree(s): RN, MS
About Team Members
Julia Chiappetta
Sales and Marketing, BA
Biography: Julia is a cancer patient advocate and has successfully lead marketing, sales, and branding efforts for over 20 years at companies including Louis Vuitton and AGFA.
Title: Sales and Marketing
Advanced Degree(s): BA
LinkedIn: https://www.linkedin.com/in/julia-chiappetta-29173942/

Ephrem Chemaly
Engineering, Ph.D
Biography: Ephrem brings over 30 years experience in delivering multi-billion dollar software and hardware solutions as Director of Engineering and CTO.
Title: Engineering
Advanced Degree(s): Ph.D
LinkedIn: https://www.linkedin.com/in/chemaly/

Gregory Chin
QA and Operations, MS
Biography: Greg holds advanced degrees in Mechanical Engineering from UC Berkeley. At Helpsy, he heads our Q/A effort as well as the coordination and execution of company operations.
Title: QA and Operations
Advanced Degree(s): MS
LinkedIn: https://www.linkedin.com/in/gregory-chin-9834357/

Gurgen Gharibyan
Engineering, BS
Biography: Gurgen has over 10 years experience in software development and engineering management at small to large companies.
Title: Engineering
Advanced Degree(s): BS
LinkedIn: https://www.linkedin.com/in/gurgen-gharibyan-49933174

Alex Salman
Business Development, MBA/MPH
Biography: Alex holds an MBA/MPH from Johns Hopkins University and has 2 years of experience as a clinical researcher from the National Institutes of Health.
Title: Business Development
Advanced Degree(s): MBA/MPH
LinkedIn: https://www.linkedin.com/in/alexsalman/

How We Help Patients
By leveraging technology, we can enable people to have a higher quality of life and access to experts/resources. Our Helpsy platform enables people to search and work with healthcare professionals from over 30 different health care modalities. Our platform auto-creates care plans for patients and helps with on-demand mood and symptom management through 20,000+ self-guided recommendations for self-care, nutrition, and side effects (based on NCCN, ASCO, and ONS guidelines), and navigation support by sending reminders for medication adherence, screenings and appointments, tracking symptoms and mood, and providing community programs in 25 areas including emotional support, transportation, and financial assistance.
How We Help Physicians
For providers, we enable them to increase visibility and referrals (revenue generation), save time through value add services such as automated recommendations, booking, and payment, and increase customer retention and satisfaction.
How We Help Hospitals
For hospitals, centers, and clinics, we help implement Value-based care and improve STAR ratings with improved outcomes and reduced cost by leveraging technology and automation. In addition, the solution helps to significantly reduce the rate of appointment cancellations, saves time for care delivery, frees up oncology experts, increases patient satisfaction, and helps patients stay up-to-date with their follow-up visits.
How We Help Partners
For insurance companies and self-insured employers, Helpsy is offered as a companion solution. This allows members to have ongoing continuity of support, allowing members and their families to feel a lot more prepared with unexpected health issues related to critical illness. As a result, the members' patient journeys are smoother with much less disruption, leading to improved outcomes and cost savings. In addition for members and their caregivers, a smoother patient journey reduces the number of preventable adverse events and allows for quicker member recovery, thereby allowing members and their caregivers to return to work quicker.
Challenge Mission
Affiliation(s)
I am not affiliated with any Academic Medical Training Centers or Applied Informatics Programs.
Key Milestones Achieved and Planned
We have completed 3 clinical studies at cancer centers with significant results. Helpsy is in use by hundreds of experts and 23,000 patients. We have deals signed with a large health insurance company (50M lives) and an employee benefits company (2.4M lives). Deals with 3 other employee benefits companies and Blues are in progress. We also have obtained a paid contract with govt. hospitals in India.
In addition to these milestones, we have filed for our NPI License so that we can bill under RPM codes. We have also filed a 300-pg provisional patent which will serve as the basis for 6-12 full patents.
Our Competitive Advantages
Helpsy's key competitive advantage is that we provide on-demand, comprehensive, and personalized care at faster scale than virtual human coaching, allowing us to provide comprehensive care at a fraction of the cost of our competition while providing many more touchpoints. We do this through our 24/7 tech platform which addresses the physical, emotional, social, and support needs of the patient while providing continuity of care.
We are looking to target Pharma companies who can use Helpsy as an oncology companion and clinical trial solution for improving medication adherence, addressing any drug-related side effects, and helping to improve participant retention during clinical trials.
Barriers to Entry
We are a step ahead of our competitors and we have partnerships in place with a lot of the big stakeholders in health insurance and employee benefits. We have patents and a trademark protecting our work. We have exclusive advisory agreements with thought leaders, providing us early access to their awareness which enable us to stay ahead of the curve. We also have exclusive relationships with professional groups where Helpsy is the sole platform for Quality of Life (QoL) and Patient Reported Outcome (PRO) researchers, making us the defacto platform for QoL research.
Funding, Partners and Alliances To Date
We have raised $225,000 from friends and family. We are currently raising a $750K seed round using convertible notes. We have obtained a signed MOU from United Health and we have a signed deal with Virgin Pulse.
Revenue
We are projecting $60K, $2.3M, and $19.4M in revenue by the end of 2019, 2020, and 2021 respectively. This revenue solely comes from our pilot-to-contract opportunities with payers where we will be charging a flat fee per patient for all of our enterprise customers.
Investor Info
Market Size
There are over 2 million active cancer patients and over 18 million cancer survivors in the US (https://www.cancer.gov/about-cancer/understanding/statistics), resulting in a $150 billion market in adverse events in oncology. Half of these events are preventable (https://bmchealthservres.biomedcentral.com/articles/10.1186/s12913-018-3335-z). After assuming a 5% potential savings capture which we have vetted with several insurance companies, the total addressable market is $3.75 billion.
Projected 3 Year Growth
By the end of 2021, we project $20M in revenue from just our current partnerships with payers. This revenue will allow us to expand into other critical illness areas and to operationalize opportunities with other stakeholders including self-insured employers, cancer centers, and pharma.
Revenue Model
Our platform is designed with patients in mind. It's primary aim is to improve patient outcomes by reducing adverse events and treatment interruptions. While geared towards patients, we believe that our solution will also benefit providers, hospitals, payers, and self-insured employers in the form of reduced costs and increased treatment adherence. The Helpsy platform comes packaged with the ability for patients to self-report treatment specific health data, which will prove very valuable for our partners who want to learn more about the effectiveness and shortcomings of certain treatments. We will charge our enterprise customers per patient per month via performance-based revenue sharing and by directly billing Medicare or commercial insurance.
Competitors
The oncology symptom management space is relatively new and we are a step ahead of our competitors. Helpsy's competitors fall into the following categories: data collection and providing a static disease-only care plan.
Helpsy's key differentiators are the following: 1) Whole-health approach to care along with providing full 24/7 continuity of care through a virtual nurse bot. 2) Addressing the key social determinant need for access to care and resources such as transportation, financial assistance, return to work, and others. 3) A culturally sensitive solution that utilizes supportive care components that most people use. 4) First mover's advantage. Helpsy is fully-built and is deployed to over 20,000 patients. 5) Automated, on-demand care process allows faster scale than virtual human coaching, providing care to every person that needs it which wasn't possible before. 6) Providing many more touch-points compared to virtual human coaching at a fraction of the cost. 7) The ability to save our customers money on their healthcare costs, something our competitors can't provide.
Traction
We have completed 3 clinical studies at cancer centers with significant results. Helpsy is in use by hundreds of experts and 23,000 patients. We have deals signed with a large health insurance company (50M lives) and an employee benefits company (2.4M lives). Deals with 3 other employee benefits companies and Blues are in progress. We also have obtained a paid contract with govt. hospitals in India.
Due Diligence Docs
Please note that access to the company's confidential materials is limited. Click this button to request access from the Company and its representatives.
---