About our project
The problem we solve: Each year around 15.7 million adults age 18 or older experience at least one major depressive episode in the U.S. alone. No two people are affected the same way by depression and there is no "one-size-fits-all" for treatment. To ensure the right patient receives the right treatment at the right time, we believe efforts need to be focused on making care for MDD accessible, engaging, and personalized.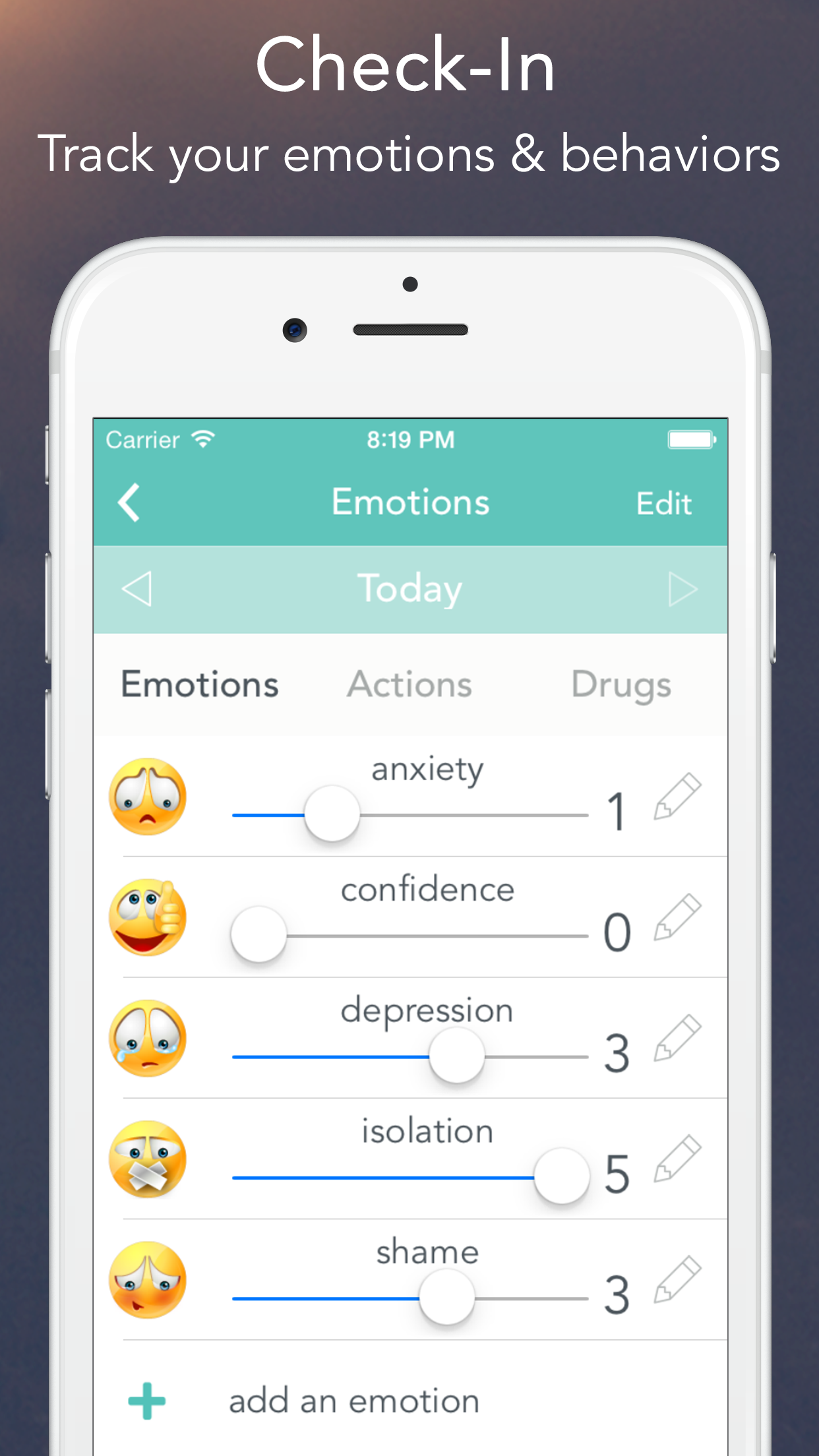 About our solution: Recovery Warriors online platform empowers users to track their depression symptoms over time and communicate that data to their providers using their smartphones. Using the latest advancements in data science, we plan to personalize the user-experience in order to keep treatment engaging, relevant and on track.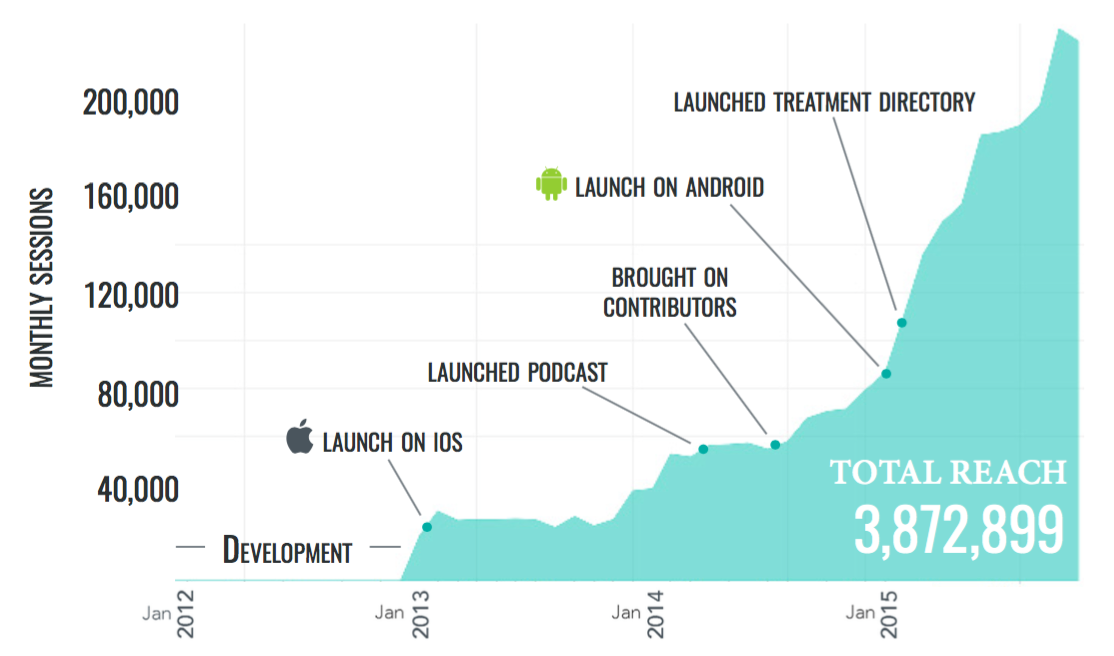 Progress to date:
In only 3.5 years, over 4,500,000 sessions and 8,000 feature requests have taken place on our platform. We've demonstrated great success and traction working with eating disorder patients and providers and have a thriving community of over 30,000 followers on social media. We believe we can apply our domain expertise in mental health and knowledge of user behavior to help patients and providers with MDD. Note: Image of progress is not up-to-date
About Our Team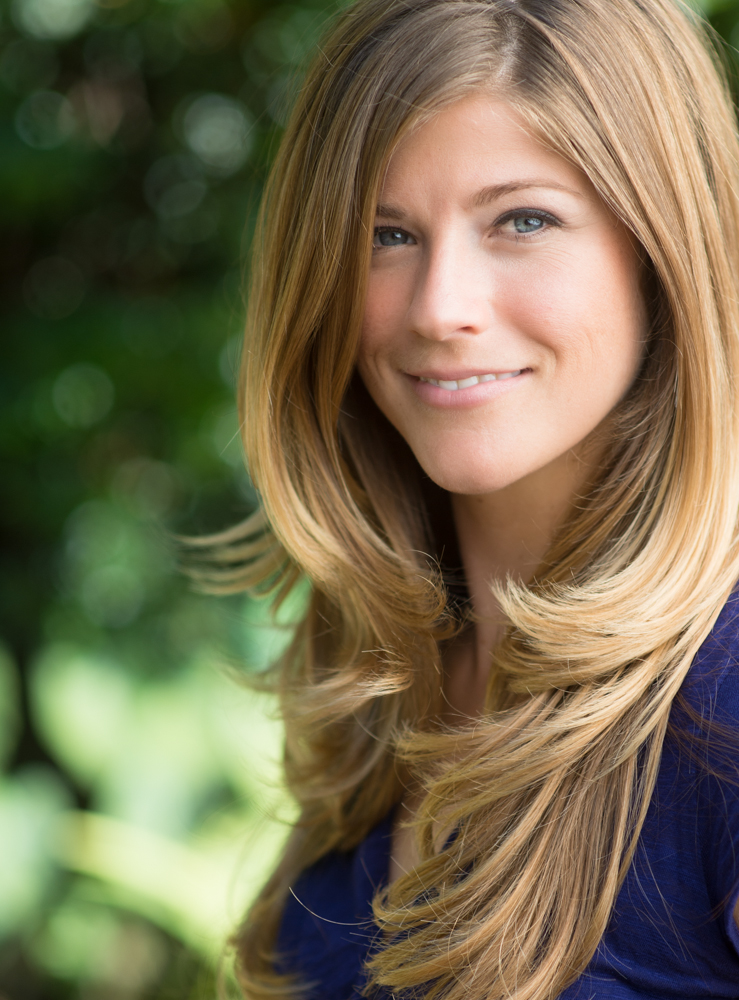 Creator: Jessica Raymond
Location: Texas
Education: University of California, San Diego
Bio: Jessica Raymond is the founder and CEO of Recovery Warriors and holds a Master's in Geophysics from Scripps Institution of Oceanography. Through her personal experience of overcoming depression, anxiety and an eating disorder, Jessica is passionate about designing technologies and meaningful resources that increase access to care and support for mental health.
Title: CEO
Advanced Degree(s): MS
About Team Members
Miriam Roelink
COO, MS
Biography: Miriam Roelink is the COO at Recovery Warriors and holds a Masters degree in Business Administration from VU University Amsterdam. Miriam is an active member of the Academy for Eating Disorders where she utilizes her own experiences and professional expertise to improve global access to knowledge, research and best treatment practice for eating disorders.
Title: COO
Advanced Degree(s): MS
Twitter: @MiriamRoelink
LinkedIn: https://www.linkedin.com/in/miriammfr

Challenge Mission
How we will improve Depression Care
Our solution will provide people struggling with depression the connection, knowledge and awareness they need to have a strong recovery. We believe that a single recovery takes a team, and through our integrated platform we plan to connect all the the team players- patients, providers, friends, and family.
How we will make the lives of those who suffer from depression better
Building out solutions such as the one we have proposed for this challenge is the next step. The field is ripe for transformation and iteration by iteration we will be able to improve treatment outcomes, increase our evidence-base, and change lives for the better.